Colour Workshops with Chrisoula Sirigou
The use of Colour as a Therapy is a truly holistic, non-invasive and powerful therapy which dates back thousands of years; evidence of this can be found in ancient texts from India, China, Egypt and Ancient Greece.
Colour is simply light of varying wavelengths and, as such, is a form of energy that is used in Colour Therapy.
This light energy affects all living cells (as we all know, without light all living things are affected). Used in the right way, these different frequencies of light, i.e. colour, can have a profound and healing effect on all creation, human or otherwise. It is a well know scientific fact that everything has a vibration, that is to say that all things have their own vibration/frequency, and that includes US!
About colour therapy
Colour Therapy aims to balance and enhance our body's energy centres/chakras by using the colours of the light spectrum, which can help to stimulate our body's own healing process.
Colour Therapy – what it can be used for
Colour Therapy can be used for any problem whether, physical, mental, emotional or spiritual for specific problems as well as an over all relaxation therapy.
Colour Therapy can be used safely and effectively – either alone or alongside any other therapy, whether complementary or orthodox medicine – for adults, children, babies and non-human animals alike. (However, no complementary therapy should ever be considered as an alternative to orthodox medical advice.)
Colour energy can be the catalyst for our healing process and encourages normal and healthy workings of the body.
Colour Therapy should not be something you just go to a therapist to 'have done to you'. Colour is everywhere and should be utilized as part of our everyday life. A professional Colour Therapist can explain and advise you on how you can use colour at home for health and wellbeing.
We run regular Colour Therapy Workshops
Upcoming Colour Therapy Workshops | Cheshire, UK
Primary Colours RED BLUE YELLOW Introductory Workshop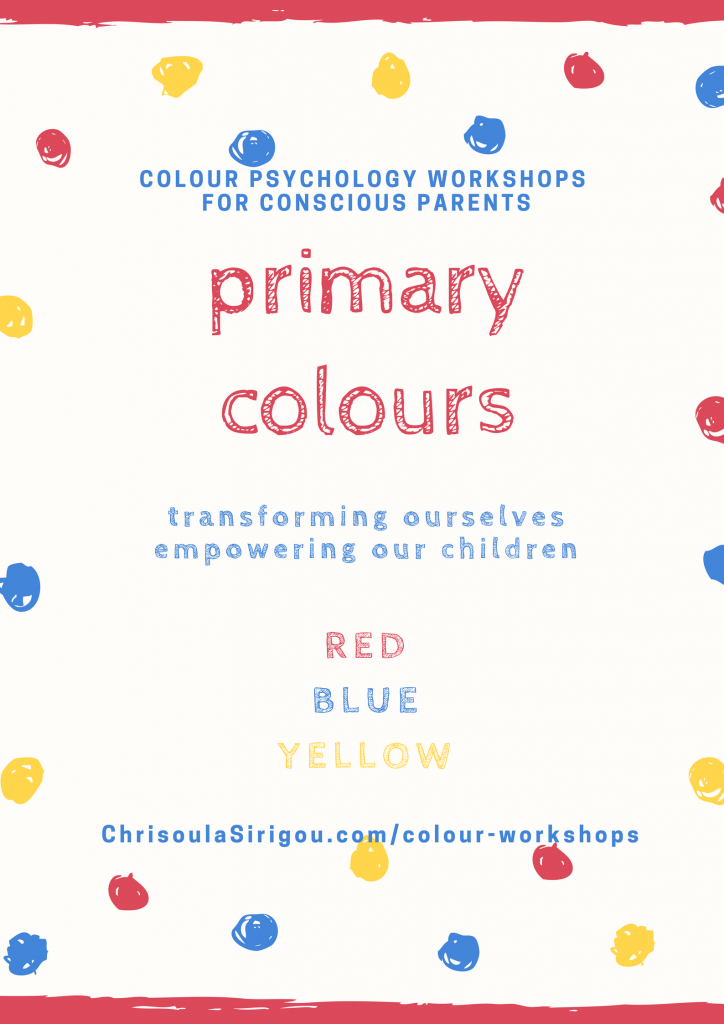 Colour Therapy Level 1 One Day Workshop
Colour Therapy Level 2 One Day Workshop
Email ChriSOULa info@chrisoulasirigou.com or Text/Call 07766 052060 to enquire further and book your space.
Introductory Workshop Fees: £35.00 per person | One Day Workshop fees: £150.00 per person incl. notes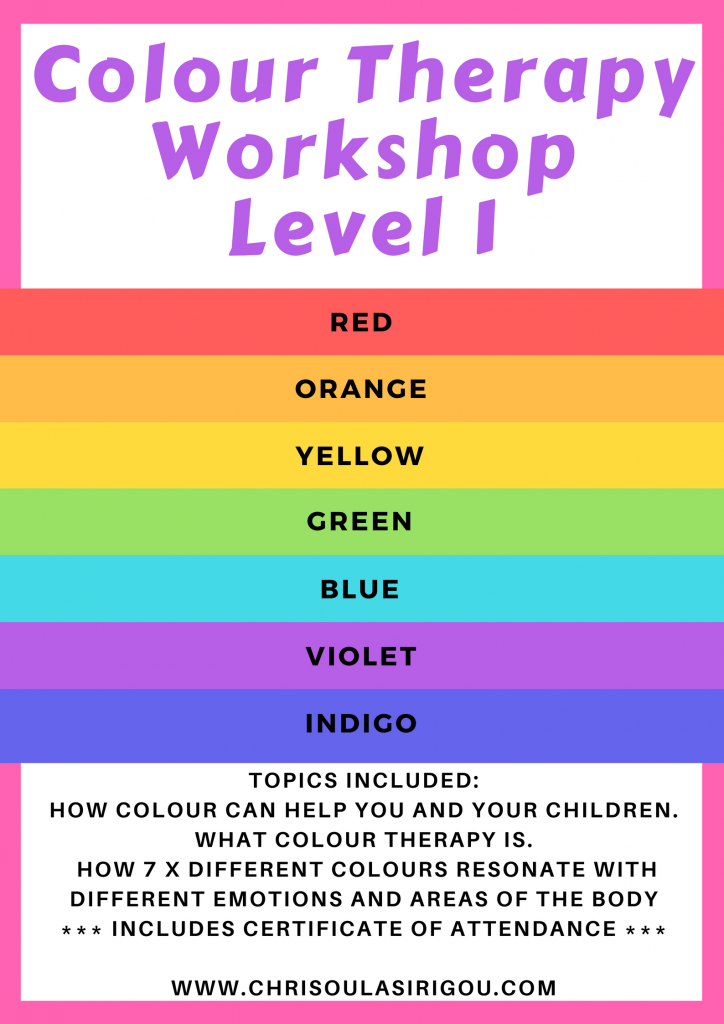 *** SPECIAL OFFER when booking to attend both Level 1 and Level 2 Workshops at £250.00 per person (instalment plan is available)
We provide excellent, informative, experiential workshops run by professionally qualified therapist tutors with many years of experience in a friendly and supportive environment.
These explore Colour Therapy and how it can affect and change your life whether as someone with an interest in complementary therapy or colour or a professional therapist of another discipline wishing to learn more.
We absorb colour energy not only through the eyes but also through the skin and the electro magnetic field or aura, Colour Therapy can be used on the body in a number of different ways.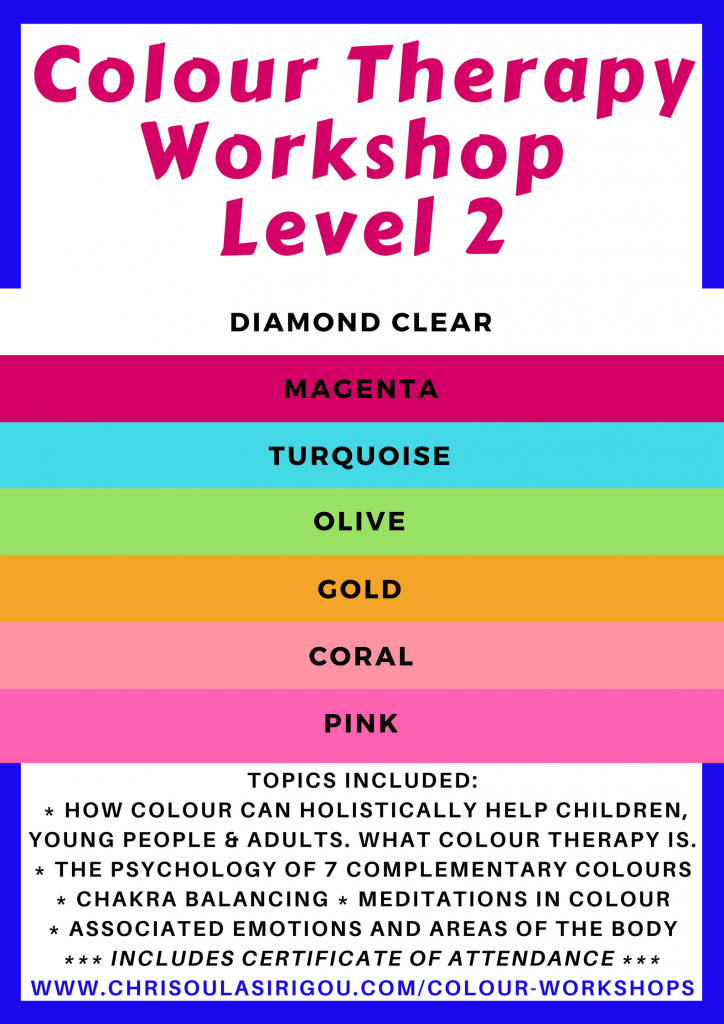 The right colour for you
Your colour preferences can tell a professional Colour Therapist a good deal about you.
Colour choices can indicate where there may be an imbalance of colour which can highlight a potential problem; whether emotional, physical, mental or spiritual and also gives indications of personality issues which may need to be addressed.
The emotional, physical, mental and spiritual aspects make up the whole person and really one cannot be isolated from the other.
A Professionally qualified Colour Therapy practitioner will help you to understand your Colour preferences, and indeed your need for a certain colour or colours.
Enhance Your LIFE With Colour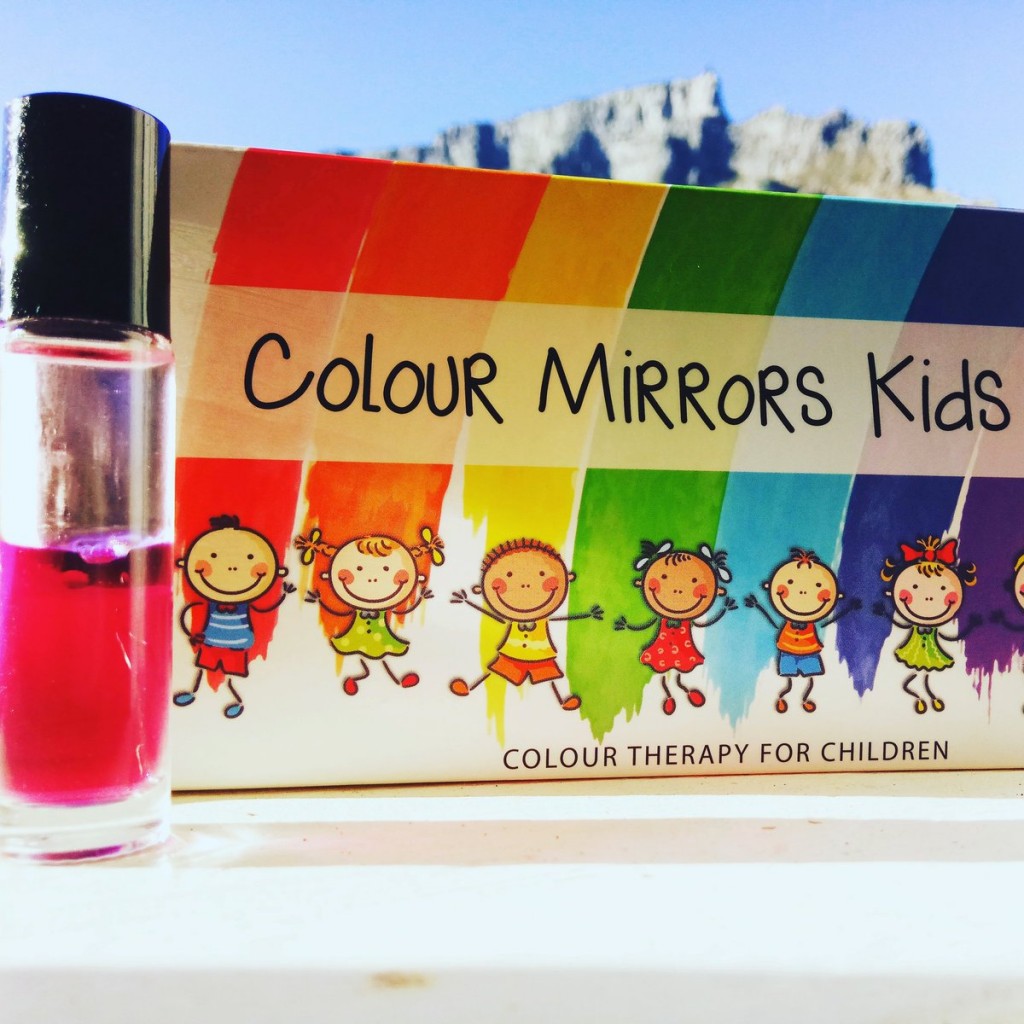 Colour Therapy is a totally holistic and non-invasive therapy for us all – adults, children, babies and animals. All we need to do is to heighten our awareness of the energy of colour and it can transform our lives.
Colour should be a part of our everyday life, not just something we experience for an hour or two with a therapist. Colour is all around us everywhere. This wonderful planet does not contain all the beautiful colours of the rainbow without reason. Nature and its colours are not simply here by chance, everything in nature is here for a purpose. Colour is no exception.
The capacity for health and well being is within us all – let Colour Therapy help you to fulfill your potential.
MINI Colour Analysis and Numerology Reading MORE INFO & HOW TO BOOK HERE
FULL Colour Analysis and Numerology Reading MORE INFO & HOW TO BOOK HERE
Also available: ONE-TO-ONE COLOUR ANALYSIS FOR CHILDREN