CONNECT * BELONG * FEEL MORE
A Unified, Integrated and Fun-Loving experience in our community with lighthearted people.
VARIOUS LOCATIONS IN CHESHIRE
"Are you seeking for a personal 'awakening' in consciousness and being in heart-centred community with people you care for and trust? Heart Circles are designed to support both of these longings at once."
–Tej Steiner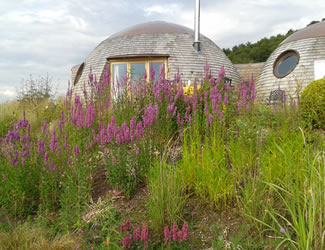 Who is the Facilitator?
Chrisoula is a Heart IQ™ Mastery Coach since March 2014 and started co-creating Heart Circle Experiences in Cheshire as a result of her re-education and training with Christian Pankhurst, the founder of Heart IQ™ (Heart Intelligence) Method. During the heart intelligence day events, Chrisoula shares The Four Skills of Heart Intelligence bringing people together and connecting openly and joyfully from the heart.
PREVIOUS HEART CIRCLE EXPERIENCES
Special Celebration to honor Mother Earth with yummy healthy Greek dishes freshly homemade by Chrisoula
Special Guest Speaker, Phra Nicholas Thanissaro
Phra Nicholas, of UK origin, has been a Thai Buddhist monk for 17 years and has over 30 years of Buddhist experience. He has been giving popular meditation courses in Europe since 1997 and has several Radio and TV guest spots, meditation CD's and books to his name. He is also a Complementary Meditation Association qualified teacher of meditation. Experience Meditation with Phra Nicholas … he will also be sharing part of his fascinating journey with us. I had the pleasure to connect with Phra Nicholas as my studio guest on my radio show "health and healing" and am truly delighted he has agreed to be part of our heart circle experience. 
Special Guest Speaker, Moyra Irving, Inspirational Storyteller
Moyra Irving is a writer, healer and artist whose work has been dedicated to healing and spiritual growth for over 30 years. The foundation of all her work, both artistic and practical, is 'Soul-centred living' and the recognition that we are all divine. Her uniquely soul-searching stories are modern day parables that allow us to see more deeply into ourselves.  Moyra also uses the ancient art of storytelling to enable others to tell their own story and thus create a priceless legacy for family and friends. Her Inspirational Storytelling workshops ('Life Stories') are designed to stimulate the imagination and release the 'Inner Storyteller.' She is author of 'Take Me to the Mountain: discovering the you that never dies' (published by Inspirational Storytellers). Her second book, 'Fiery Love' is due to be published later this year. Storytelling provided the inspiration behind her charity The Extra Guest (Food for All), an end-hunger charity that supports food-aid and sustainable living projects around the world.
Yoga and Meditation with Guest Speaker and presenter, Anna Numell who is flying over from Sweden to be with us and share her passion for joyful and balanced living.
Do you feel a true longing…?
♥ to BELONG to a heart-centred community
♥ to CONNECT with honesty and integrity
♥ to GIVE AND RECEIVE LOVE
♥ to BE IN YOUR TRUE POWER
The Heart Circle Experience creates a loving space, a safe container to open your heart, feel supported, heard, seen, accepted while receiving love, light and depth.
THE HEART CIRCLE AGENDA ♥ Agreements ♥ Tune-in ♥ Check-in ♥ Take space ♥ Close
THE PURPOSE — to develop greater awareness of who you are and come into greater JOY!
PRACTICALITIES — aim to arrive between 6.30pm and 6.45pm to grab a drink, settle in and get ready to make a prompt start at 7pm. Please wear comfortable clothers. No shoes are allowed in the pod.
HISTORY – you may have already connected with us and have joined, Celebrate LIFE Circle Events - Nurturing Community Celebrations – previously held in various locations in Cheshire since 2011.
IT IS ESSENTIAL TO BOOK YOUR SPACE IN ADVANCE
Contact Chrisoula The Heart Circle Experience Facilitator
Email: info@chrisoulasirigou.com Call: 07766 052060 | 01270 879798
Look forward to welcoming you into our hearts.