Reaching milestones … and celebrating the journey, my embarking on sharing a life together, embracing change and new beginnings … full of potential for co-creation, expression and expansion.
What am I celebrating?
I am celebrating the anniversary of moving back to the UK, to the heart of England, opening a new chapter and sharing a life together with my beloved Sean, connecting with new people, making new friends, learning, contributing to the community and people's lives. It was back on 28 July 2011 when I arrived in Barthomley in a van from Valenciennes in Northern France, where I used to live then and work as an EFL  teacher, teaching English as a Foreign Language, trainer and program coordinator, with all my belongings and abundance of enthusiasm, optimism, excitement and joy. My intention was and still is to expand my life!!!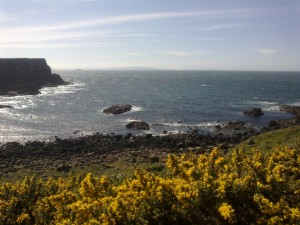 Thirteen years ago I said YES to love … embracing change, new beginnings … and what a marvelous journey it has been! This is what I would love to celebrate with you as I feel you are in resonance with my passion to live life to the full. I am in favor of intentionally celebrating milestones! Without the ritual of the celebration, it's hard to know how far you have come. So, it's important to track the journey.
Summer Gathering in the Garden
An evening to feed your senses with Chrisoula's nourishing Greek food and sound healing from Heather and Gabriella

Monday 28 July, 7pm start – 10pm Barthomley, Crewe (off Junction 16 on the M6) Feel nurtured and be in the flow… with Heather and Gabriella's Sound Weaving! My friends Heather and Gabriella will be contributing to the celebration with their unique music talents and music … Find out more
Our gathering is open to 28 people
Your contribution of £20 per person or £25 for two is much appreciated. Contact Chrisoula to book your tickets in advance. Payment by BACS, cheque or cash. It is essential to register by 25 July to ensure catering for our guests and friends. Email: info@explorama.eu Call: 07766 052060 | 01270 879798