Greek Socials Live Gatherings and Online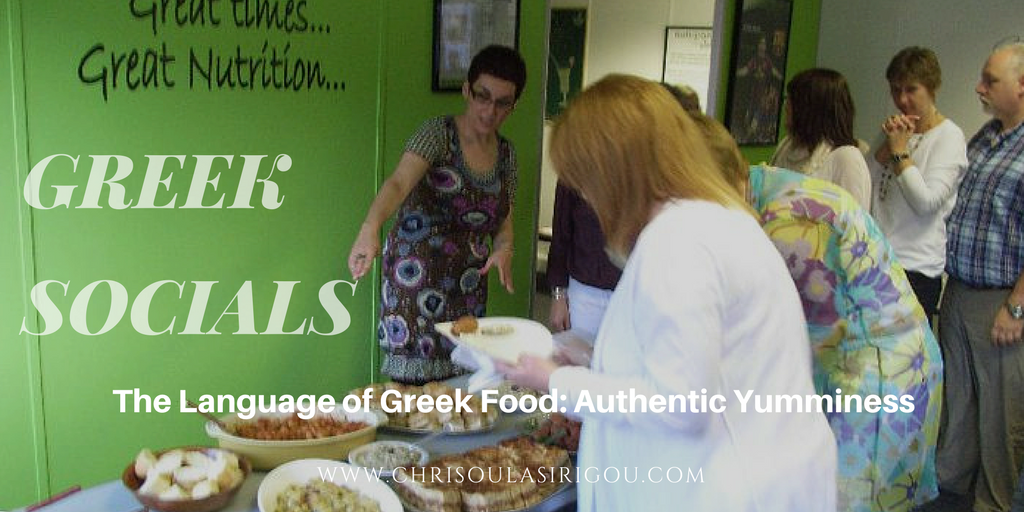 Come and experience the excitement and warmth of Greek hospitality with your hostess, ChriSOULa — The Golden Muse
During the Greek SOCIALS …
you feed your senses with a selection of homemade Greek dishes, ideal for both vegetarians and meat-eaters, cooked with vegetables and infused with fresh herbs, spices and olive oil

you feel transported to Greece, ChriSOULa's motherland, through a series of inspirational talks and open discussions guiding you to sacred places and healing sanctuaries

you fire your imagination with places of outstanding beauty while connecting with other Grecophiles  and learning something new
AUTUMN GREEK SOCIAL
FRIDAY 6 OCTOBER, 7.30pm – 9.30pm (doors open from 7.00pm with soft drinks available)
OLIVE GROVE CONFERENCE CENTRE, NANTWICH, CHESHIRE (car park available)
BOOKING IN ADVANCE IS ESSENTIAL by Tuesday 3rd October at the latest (for catering reasons)
STANDARD TICKETS £25.00 per person or £44.00 when booking for two people
SPECIAL ENTRY TICKETS FOR FAMILIES, YOUNG PEOPLE (10 YRS+) & STUDENTS – Contact Chrisoula for details: 07766 052060 info@chrisoulasirigou.com 
BOOK YOUR TICKETS IN ADVANCE ONLINE, BY BACS TRANSFER OR BY CHEQUE – Email info@ChrisoulaSirigou.com  
Come and feel nurtured with nourishing, yummy, homemade food, feel uplifted and in the Flow of Life with Greek music and dancing. Come and celebrate LIFE with us.
Who is Your hostess?
Chrisoula, The Golden Muse, is a native Greek originally from Athens, a qualified and experienced teacher of Modern Languages (Secondary and Adult Education primarily and also worked in primary schools), Radio presenter at RedShift Radio broadcasting LIVE from the studio in Nantwich and an enthusiastic visionary guide in the most natural form of awakening "GreekTreats™" combining the art of retreating and exploring the best of Greece, its history, culture and beauty.
ChriSOULa deeply understands what's at the heart of our curiosity to learn and the powerful impact learning has on who we are and how we engage with the world. Chrisoula loves inspiring you to celebrate LIFE from her own thirst for Learning, Inspired Action, being in the Flow - a LIFE Explorer, Dreamer and Believer who loves travelling, cooking, dancing, laughing and evolving into the best version of herself.
INTERACTIVE PRESENTATION TOPICS/THEMES
The Sanctuary of Delphi, Central Greece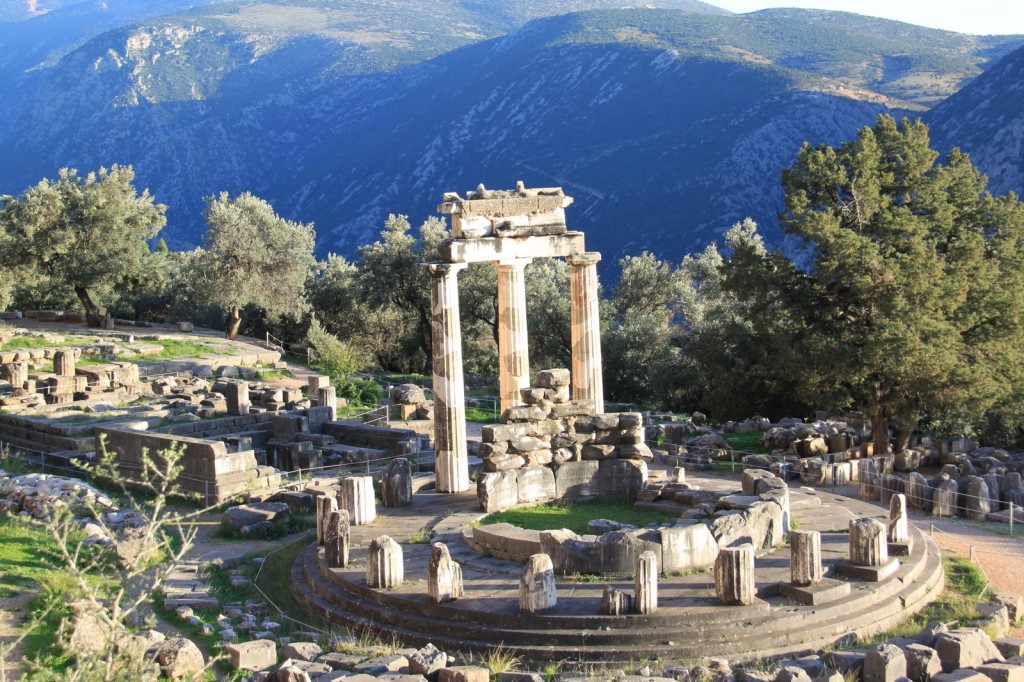 "Know Thyself" A S

ymbol for personal evolution, spirituality and the inner self.
Delphi was dedicated to Apollo, the god of the sun and of light. It was the center, or navel, of the world. One travelled to Delphi to consult its oracle for answers; a space where intuition, guidance and insight flows more naturally. It was the most sacred place in ancient Greece, a place where you went to contact the Divine. And the advice that was given to all who ventured there was to "know thyself".
*** Advanced Booking and Payment is essential for catering reasons.
If there are any dietary requirements, please contact your hostess well in advance. Email: info@chrisoulasirigou.com
CHRISOULA'S TOP TEN MOST AWESOME PLACES IN GREECE
The Sanctuary of Delphi
Acropolis and Athens
Tribute to Cyclades Islands
Santorini Island, The Lost City of Atlantis
Romantic Nafplio and Mythical Peloponnese 
Ipiros (in the NorthWest of Greece) ideal for alternative holidays
… and much more
Look forward to celebrating Greece with you!
Chrisoula, The Golden Muse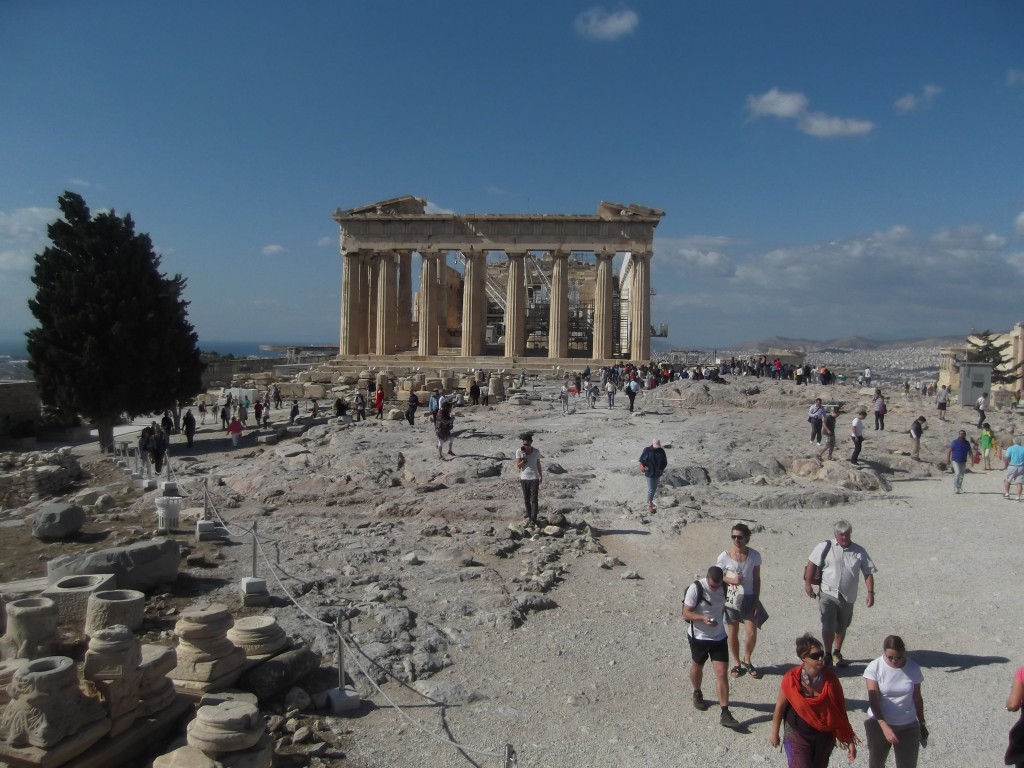 "THE REAL GREECE" ONLINE CLUB  
ONLINE VIDEO CALL | DOWNLOAD FREE PROGRAMME FROM HERE  | 
ALL WELCOME
CONTACT CHRISOULA FOR MORE INFO
BOOK ONLINE ON EVENTBRITE OR BY BACS DIRECTLY THROUGH CHRISOULA (email: info@chrisoulasirigou.com)
**** CLUB Members enjoy 10% discount on our Real Greek Socials (see below) and when booking private or group Greek language and culture lessons with Chrisoula.


DESCRIPTION
This exciting event invitation is open for those of you GRECOPHILES who are in love with Greece (native speakers are welcome!), who have travelled before or intend to visit for the first time and for anyone with a strong interest in learning about …
*its beauty, history, culture with insights shared about Athens, mainland Greece and top places recommended by ChriSOULa
*basic Greek phrases for simple conversations with the locals …  
*yummy Greek recipes
*mythology, gods, goddesses, muses …
*romantic places for honeymoon, celebrations, explorations …

Your hostess is Chrisoula Sirigou (Aka The Golden Muse) a native Greek from Athens who has been an ambassador of Greece, the Greek language, gastonomy and culture over the last fifteen years in Cheshire, England and, previously, in London and Lille. Chrisoula has been involved in teaching Modern Greek in Adult Education Colleges and to young people and has been organising Greek Social Events with homemade Greek dishes and offering informative presentations about off-the-beaten track places in her motherland Greece.
Chrisoula's intention is to share her own passion, knowledge and love for Greece with you in a light-hearted and interactive way – LIVE ONLINE – starting on Thursday 18 August at 2PM UK time. The online video call is going to be 40 mins long and you will have the chance to learn something new and the opportunity to ask Chrisoula questions in the end.
CONTACT
HOW can YOU get involved??
Email Chrisoula to express your interest, find out more and book your place on the video call: info@chrisoulasirigou.com
The online video call is open to all of you living anywhere in the world.
Look forward to welcoming you on the The Real Greece online club. Invite your friends to join us and people who love travelling, exploring and appreciating other cultures but above all, for people like you who want to discover more of Greece, get to know the real Greece and its spirit!
Colourful, Sunny Blessings,
ChriSOULa — The Golden Muse xxx
www.ChrisoulaSirigou.com