To All of you LIFE Explorers, The Soul brothers and sisters who have crossed my path …Thank you. You are receiving this kind and heartfelt message from me in honour of our connection this year, crossing each other's paths and learning from each other, receiving and giving love and joy, on this wonderfully re-awakening journey called Life.
The end of a cycle … and a new beginning …
As we are approaching the end of another cycle and 2017 bringing spiritual enlightenment and building a deeper trust with our inner knowing, I would be honoured to have you at the celebration I host on Thursday 14 December. I treasure true connections with people that open my heart and light up my Soul … as you may have noticed… socialising is something that comes naturally to me. I am grateful for the relationships in my life and the enrichment they are bringing to me personally and to all of us with ease and grace. Here is a to New Beginnings!
Thursday 14 December 2017
The Cheshire Cat Hotel Restaurant
26 Welsh Row, Nantwich, CW5 5ED
10.00am to 5.30pm
Celebrate LIFE in a Heart Circle of Gratitude for the whole day. Or you may choose to pop in either in the morning or in the afternoon.
Fill yourself up! Share good vibrations, news, ideas, love and laughter.
EARLY BIRD CELEBRATORY TICKETS ONLY £60.00 (FOR TWO) expires midnight Thursday 23 November and includes
coffee/tea and 2 x course festive lunch for two participants (main course and dessert with option for vegetarians – orders to be received together with payment before or by Thursday 23 November 2017)

Confirming your space early secures your inclusion and contribution in the special 7th Anniversary edition "Honouring Soul Connections 2017″ E-Book with all the radio guests and participants in our celebration (your bio/photo/web link/offer to be received by email by Thur 23 Nov – Thank you!)

showcasing on the day your work/products/the launch of your book/2018 upcoming events/courses/workshops
priority radio interview slot booked with Chrisoula on the Heath and Healing Show Special 7th Anniversary 2pm
audio cast link of the radio interviews to use for your marketing promotional campaign on your website and on social media
EARLY BIRD TICKET 
£35.00 per person expires THUR 30 November.
STANDARD CELEBRATORY TICKETS £45.00 payment to be received well in advance for catering reasons and by 7 December.
LIMITED CONCESSIONARY TICKETS at £25.00 per person MORNING 10AM – 12.30PM at The Cheshire Cat includes coffee/tea (no lunch).
BOOK YOUR ADVANCED TICKETS BY BACS PAYMENT
BARCLAYS, Chrisoula Sirigou, Sort code: 20-94-48, Acc No: 90321958, Ref: your full name
Email info@chrisoulasirigou.com to ask for your invoice/receipt
EVENT SCHEDULE
PLEASE ARRIVE FROM 10.00AM for coffee/tea/connecting with people
CELEBRATION STARTS AT 10.30AM with a warm welcome and opening ceremony
CONNECT WITH US ON FACEBOOK for full program of inspirational talks incl. Sound Healing, Poetry, Colour Analysis and much more …!
PARTICIPATING SPEAKERS and LIGHTBRINGERS "HONOURING SOUL CONNECTIONS 2016″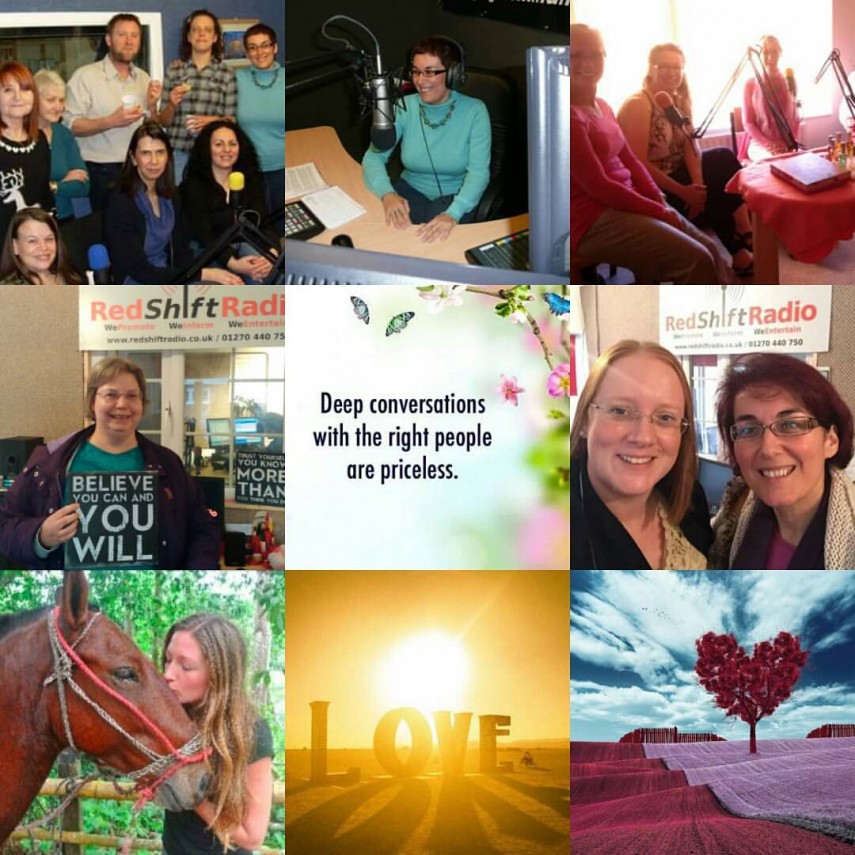 LUNCH BREAK 12PM-2PM
LIFE Conversations on air, 2pm start to 4pm
I would love to celebrate with you the completion of seven consecutive years (since November 2010) being the hostess of a two-hour radio show called  "Health & Healing" LIFE Conversations, holding a nurturing space where I raise awareness about personal growth, holistic wellbeing and conscious living with the input of my guests at the studio and on the airwaves of RedShift Radio
Here is just some of the incredible feedback and reflections from people who have been my guests on various LIFE Holistic Events and Radio Shows that I have facilitated and hosted over the last seven years …
I am so honoured to be on your wall of fame. What I love about you Chrisoula Sirigou is your ability to make people feel special. You brought something out in me when I first appeared on your show and I have grown in confidence ever since. Whenever you turn up at one of my events we don't chat much but I just love you being there. Your presence just makes me feel so happy. Congratulations on 6 brilliant years xxx

– Sue France

Congratulations Chrisoula! What an achievement and a wonderful impact you are having on the world. Delighted to have been invited to be a part of your journey! Long may you continue.

– Sue Ritchie

Congratulations! You always have so much energy and zest for life which is contagious to those around you

– Katherine Butler

Congratulations and wonderful celebration for you Chrisoula !! Long may you continue your amazing work in the world! So glad that our paths crossed and I've been able to take part both in your radio show & holistic gathering.

– Ann Brown

Absolutely brilliant Chrisoula Sirigou! Great vision and connection

– Sue Williams

Six years already with wonderful conversations, so happy we met at Heart IQ and I can join in your Holistic Calls. You are a big source of inspiration for me.

– Constance Schaap
After the buzz of the show, celebration continues …
You might fancy a drink … for an hour or so!?

Crewe Hall is one of my favourite places in Cheshire where I live with my beloved husband, Sean, approximately 6 minutes from the studio. As you know I love exploring and when I discovered this gorgeous Jacobean building with its amazing energy (basically one day I decided to pop in and check it out…), I fell in love with it immediately. It feels like home.
Over the last seven years I have hosted and facilitated in this wonderful venue a number of Celebrate LIFE events under the umbrella of the 5 Ways to Well-Being: Be Active, Be Present (Notice), Learn, Connect, Give.
Heart Circle of Gratitude
I will be delighted to hold space and facilitate the Heart Circle of Gratitude & Giving. My evolutionary path as a Practitioner of Heart IQ™  (Heart Intelligence) and Teacher of the Psychology of Colour has helped me to expand my own spiritual growth in building deeper understanding, connection and intimacy in relationship with Self, Soul and others. All the beautiful souls coming together will be expressing feelings of joy, optimism and gratitude for the completion of this circle and their aspirations for the new year both off and on air.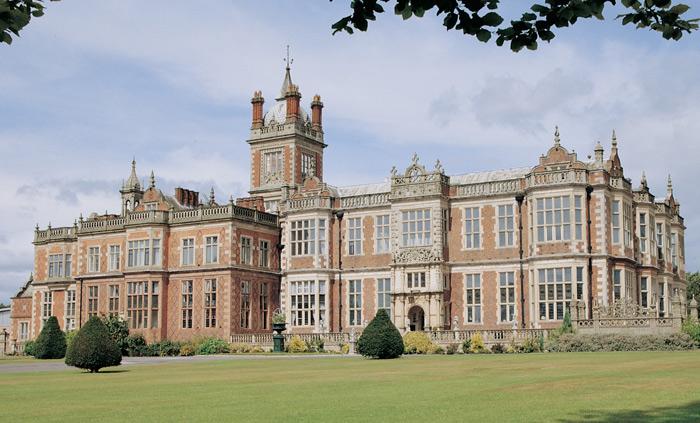 Giving … one of the 5 Ways To Well-Being
I will also facilitate the exchange of Xmas gifts/offerings with the intention to connect more with people in the circle and their shining light. All of us will be going back home with a gift that will possibly mark the beginning of something new to help grow more and expand our hearts with joy.
Thank You for being in my life and honouring soul connections.
Love and Gratitude
ChriSOULa, The Golden Muse xxx