L

I

F

E

 Greektreats™
Treat YourSelf To Greece

Love. 

Inspiration. 

Flow. 

Enrichment.
LIFE Greektreats™ combine a blend of exquisite "treats" bringing in the excitement of exploring the natural beauty, sacred temples and rich culture of Greece with elements of retreating in the nourishing sun and by the sea, feeding your mind, body and soul. An awakening experience that allows you to reflect, release, relax and be.
LIFE GreekTreat™ Athens 2017
Wednesday 18th October – Sunday 22nd October 
This liberating trip to the magnificent City of Athens promises 5 days of exploration, deep conversation, illuminating self-reflection, releasing and inspiring re-visioning of your life.
THE GREEKTREAT
With a combination of daily workshops, group discussions, personal 'time out' and one to one work, this refreshing retreat is focussed on exploring the BIG questions that you feel you should be asking yourself and how to connect to the 'real' answers within. Over the course of the GREEKTREAT you will really get to know your 'self' more, observe what drives you and what is truly behind the choices that you are currently making for yourself. Experience the deep power that comes with being authentically connected to yourself, your choices, the people around you and the world you live in. By the end of the 5-DAY GREEKTREAT EXPERIENCE you will leave feeling calmer, more rested, clearer and fully connected to what it truly means to create and live an inspired life!
ABOUT CHRISOULA The Golden Muse – Your visionary guide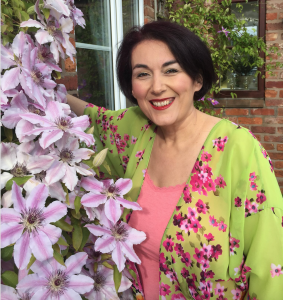 An original Greek "Golden Muse" as Director of EXPLORAMA LIFE EVENTS & GREEKTREATS, ChriSOULa is a powerful storyteller and broadcaster with her Inspiring Conversations on #TheGoldenMuse Live Radio Shows and Online Holistic Calls, Certified Heart IQ™ Practitioner and Heart Intelligent Relationships Coach trained with Christian Pankhurst, Inspiring Teacher for over 25 years sharing her love for personal development through languages, travel and cultures and equally qualified to teach the spiritual psychology and language of Colour specialising in the energy system of Colour Mirrors.
Chrisoula's vibrant personality, infectious laugh, great communication, training and facilitation skills as well as a genuine ability to 'keep things real', has really served her well, spending most of her adult life working with young people in schools and raising awareness about Holistic Well-Being and Conscious Joyful Living on the radio show she hosts and via the soulhearted events and Greektreats she organises.
Having had to overcome some incredible personal challenges since after she moved in London from her motherland Greece in 1995, Chrisoula found herself forced to have to look at who she was and what kind of life she wanted to live. This deep questioning process not only empowered her life but has gone on to become a transformative process for so many others and will be something she will also be sharing over the course of the retreat, along with a few other treats! So whether you are new to the world of personal growth or looking to go on a deeper spiritual journey, this process has an amazing way of meeting you where you are at, and naturally guiding you to where you want to be.
THE VENUE – President Hotel Athens

Our Athens GreekTreat™ will be hosted in a gorgeous 4**** hotel with mesmerising sunsets and views over the city of Athens. 
Located in the heart of Athens and 550 yards from Panormou Metro Station, President Hotel offers comfortable accommodation and a beautiful rooftop terrace with a seasonal swimming pool.
President provides spacious stylishly decorated rooms, most boasting lovely views of Athens. They are equipped with air conditioning, satellite TV, refrigerator and safety box.
Guests can have their drink at Penthouse 21, the minimally decorated rooftop pool bar enjoying panoramic views of the city. You may enjoy a coffee or taste the daily set menu at the Avenue Bar on the ground floor. The restaurant of the hotel serves a variety of Greek and international dishes.
Hotel President is conveniently situated in Kifissias Avenue with easy access to shops, museums and archaeological sites.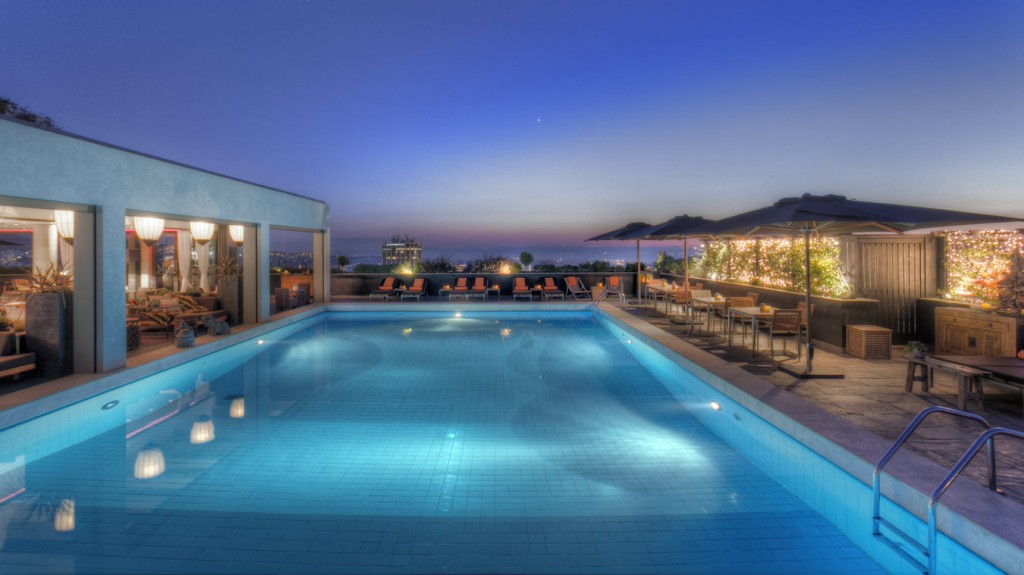 Starting on Wednesday evening 18th October 2017 (depending on flights to Athens)
Ends on Sunday 1st October 2017 after breakfast
Extending your stay and GreekTreat™ Experience is possible. Email ChriSOULa to enquire more details: info@chrisoulasirigou.com.
To maintain the intimacy and hold the event responsibly spaces are limited.
DISCOVER ATHENS
Oh Athens, you shape-shifter, you. One millennium, you're the cradle of western civilisation, home to poets, politicos, writers and thinkers. The next, you blossom into a fast-paced city of mega-monuments, buzzy café culture and suave elegance. Plus Athenians are all so friendly. Where do we begin?

ACCOMMODATION AND PRICING
Single Luxury Room with ensuite bathroom
Full price for 4 x nights B&B accommodation from £549 per person. Non refundable deposit £200. Instalment plan available – please see below.
Beautiful Doubles or Twins/Shared Room with ensuite bathroom.
Full price for 4 x nights B&B accommodation from £459 for person. Non refundable deposit £200. Instalment plan available – please see below.
Comfortable Triple Rooms with ensuite bathroom are also available. Email info@chrisoulasirigou.com to learn more.
SPECIAL OFFER: 10% off  standard prices when paying FULLY on or before 8 September 2017
WHAT'S INCLUDED IN ATHENS 2017 GREEKTREAT™ PACKAGE: 
4 X nights Accommodation Bed & Breakfast including all bedding, towels, air conditioning system, fridge, safe, wifi and swimming pool.
2-Day Love & Money Mindset Bootcamp (Colour, Numerology & Astrology workshops)
1 x Social Networking Evening opportunity to connect with Athenian women entrepreneurs, coaches, therapists and authors and showcase your project, book, practice.
Escorted Visit to the Acropolis, The New Acropolis Museum, Plaka, Syntagma Square, Botanical Gardens
LIFE Greektreat™ Programme with recommended sights, activities, restaurants, cafes, transfers, museums and places of interest
Optional Day Trips (see below)
Experienced, Bilingual Visionary Guide (Chrisoula is Native Greek from Athens)
OPTIONAL ONE DAY or HALD DAY TRIP EXPLORATIONS (depending on interest)
- THE SANCTUARY OF DELPHI
- THE COASTAL TOWN OF NAFPLIO IN PELOPONNESE
- THE TEMPLE OF POSEIDON AT CAPE SOUNION (HALF DAY TRIP) - Read about the Sacred Triangle of Antiquity

PRICE DOES NOT INCLUDE:
Flights to and from Eleftherios Venizelos Athens International Airport
Lunches and Dinners
Transfers from and to the airport; metro/tram/bus tickets Click here for more info…>>
Entry to museums and optional visits to places of interest
Optional Day Trip exploring the sanctuary of Delphi in mainland Greece (please indicate your interest via email)
Optional Day Trip exploring the coastal town of Nafplio in Peloponnese (please indicate your interest via email)
Travel / Health insurance
"I've just spent a wonderful week in Greece with friends from my Greek class and accompanied by Chrisoula, who organised the whole thing. We flew to Athens, and then took the local bus to Nafplion where we spent 3 days. Nafplion is one of the best places I've ever been to in Greece, with narrow winding streets, Venetian houses, a beautiful square and three amazing fortresses. The accommodation was perfect, a quaint three-storey house in a quiet back street, but within walking distance of all the local attractions and restaurants. From there we travelled back to Athens, and then spent 4 nights in Glyfada on the Athenian Riviera, this time in a large modern hotel. One of the reasons for the visit was to practice our Greek, which was great fun. Chrisoula took us to lots of tavernas and bars, where she encouraged the staff to speak to us only in Greek; we used public transport all the time we were in Athens, and had some lovely conversations with local people. Athens was terrific – we did all the usual touristy things, wallowing in culture and enjoying the sunshine, but the whole experience was enhanced by being able to tap into Chrisoula's knowledge and experience of the city. A truly memorable holiday."

– Jenny Haines, Sandbach, Cheshire, UK
FOOD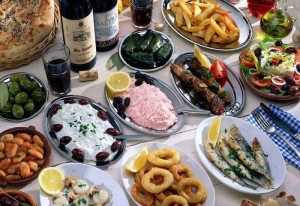 Indulge in a range of nourishing, scrumptious  meals suitable for vegetarian from the freshest local produce while on this Greektreat.  You'll be surprised how the simplest of ingredients can taste so yummy when combined and prepared with love and knowhow.  The food, where possible, is sourced locally and prepared in a traditional way. Our well-researched tavernas, restaurants and cafes will spoil you with a variety of delicious meals leaving you wanting seconds and feeling great.
PLEASE BOOK YOUR FLIGHTS ASAP
(e.g. Easy Jet return flights from Manchester to Athens direct approx. £100.00 at the time of updating this page).
PAYMENT SCHEDULE
The non-refundable deposit of £200.00 secures your place. The remainder of the outstanding will be payable on or before 4 OCTOBER. To apply to go on 5-DAY Athens GreekTreat™ (with the option to extend your stay) you will need to fill in the registration form. Please email info@chrisoulasirigou.com or call +44 (0)7766 052060
OPTION TO EXTEND YOUR STAY
You have the option to extend your stay in Athens OR include a visit to another part of Greece. Contact us via email info@chrisoulasirigou.com to ask for more details.
10% off  standard prices OFFER when paying FULLY on or before 8 September 2017  
Payment can be made by BACS and International transfers depending where you are based and details will be included in the invoice emailed to you.
Organizer 
Website: www.ChrisoulaSirigou.com
LIFE GreekTreats™ take you to …
ATHENS, The City of Gods and Goddesses with recommended visits to Acropolis/The Temple of Athina and optional organised half day or day trips to Coastal Sounion/The Temple of Poseidon, Aegina island, The Oracle of Delphi Mainland Greece
PELOPONNESE – The Coastal town of Nafplion, with optional visits to Mycynae and Epidaurus theatre
  "Twenty years from now you will be more disappointed by the things you didn't do than by the ones you did do. So throw off the bowlines, sail away from the safe harbor. Catch the trade winds in your sails. Explore. Dream. Discover." – Mark Twain
Contact Chrisoula  to enquire about other Celebrate LIFE retreats and tours in sacred destinations in Greece