Broadcasting on RedShift Radio and on Golden Muse TV
Step onto the path of sharing your unique story and shine bright guided and inspired by ChriSOULa Sirigou The Golden Muse. Catch ChriSOULa broadcasting LIVE Soulful Musings on her weekly "Health and Healing" Radio Show on RedShift Radio and enjoy one-to-one interviews and group conversations about Holistic Health and Wellbeing in the form of Prosperity IQ Live Shows, enlightening Webinars and Online Women Circles on ChriSOULa's Golden Muse TV channel.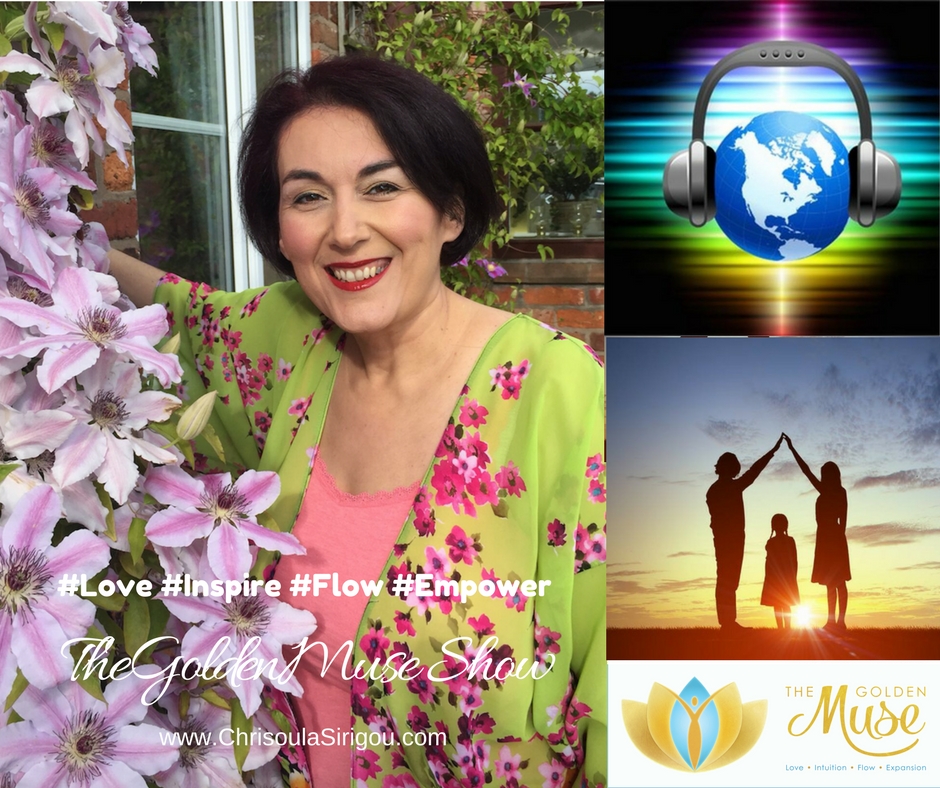 LIFE Inspiring Conversations
Thursday's "Health and Healing Show" 1-2pm (UK time)
 LIVE ONLINE BROADCASTING from the studios of Redshift Radio
LOCATION: Regents Park Business Centre, London Road, Nantwich, CW5 6LW (Only 8 miles from junction 16 M6). Car Park Facility Available.
When I am on air, I'm in the flow and in alignment with my life-passions sharing inspiration and connecting with you all. I believe we are all one. — ChriSOULa The Golden Muse
Chrisoula's passion about raising awareness and possibilities to celebrate and live LIFE to the full is shared on the "Health & Healing" radio show on Fridays 12pm to 1pm (UK time) with a variety of educators joining her since 2010 at the studio or phoning-in from England and other parts of the world sharing their LIFE experiences: Light, Inspiration, Flow from the Heart and messages of Empowerment.

What is The Health and Healing Show?
A two-hour weekly community show presented by ChriSOULa on RedShift Radio whose core mission has been to create a nurturing space where alternatives are shared on air to enhance personal growth and well-being in a holistic way. This may happen through exploring European hide-aways (and not only!), various types of holidays e.g. from sightseeing and power walking to retreats in her motherland Greece as well as bringing in cultural insights, gastronomic live experiences at the studio, language tips, nutritional advice … anything to stimulate and feed your senses, enriching you and empowering you mentally, physically, emotionally and spiritually.
Naturally life curious, Chrisoula, The Golden Muse, is an emotional wellbeing educator and HeartIQ Coach with 20+ years of experience as a Teacher of Modern Languages in primary, secondary and adult education. Passionate about enhancing emotional intelligence in young people and adults and specialist in Colours Mirrors System and colour psychology, ChriSOULa has been involved in radio broadcasting since 2010 and is a web TV  host of GoldenMuseTV.
Chrisoula loves connecting and bringing the best out of inspiring, creative, giving and heart-centred Holistic Health and Healing educators who share Chrisoula's passion to actively committing in making a difference through bringing more awareness and insights how to find inner peace and joy through life explorations, change and energy healing holistically. Learn about Chrisoula's LIFE journey Continue reading …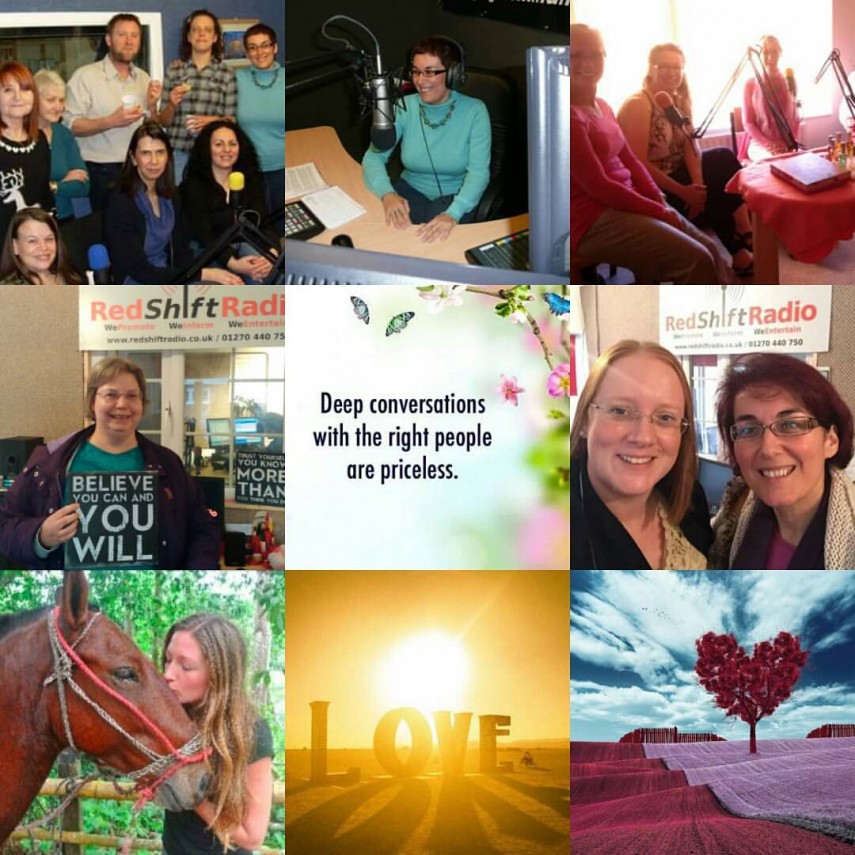 Who Are Chrisoula's Guests?
Online broadcasting has no frontiers. Chrisoula has had the pleasure to interview a fabulous array of people whose unique gifts, skills, experience, enthusiasm and creativity inspires her listeners and viewers whether they live in our local community in Cheshire and in the UK or further afield in Europe like France, Spain, Greece, Holland, Slovenia and even in the United Arab Emirates and South Africa.
HOW Can You Get Involved?
Email Chrisoula info@chrisoulasirigou.com to discuss how to embrace more of your authentic power by stepping up and sharing your expertise on her GoldenMuse Radio and TV Shows with the world. A Guest Questionnaire will be emailed to you to complete to help Chrisoula have an insight about you, your book, your products, services and structure the interview. Contact radio presenter, Chrisoula, to schedule your interview and ask for more details about your own radio experience on The Health and Healing Show and if you are ready to step up even more LIVE on her GoldenMuseTV shows.
TURN YOUR INTERVIEW INTO A MARKETING AUDIOCAST
Following your live radio interview, you are encouraged to take advantage of the Marketing AudioCast Listen Again service we offer at RedShift Radio. Your contribution in the creation of this marketing tool on Soundcloud is £25.00 per guest per 25-30minute interview to help add value in your marketing campaign e.g. website, social media, newsletters, or through your blog.
Listen Again to ChriSOULa's Inspiring Conversations #SoulfulMusings with a range of guests (authors, wellbeing therapists, emotional intelligence educators, nutritionists, energy healing specialists) on The Health and Healing Show on Mixcloud.
The Golden Muse TV Show  Online Video Broadcasting
SHARE your story, vision, passion, life purpose and CONNECT with other life explorers
Celebrate the launch of your holistic business, new book, courses, talks, co-creations. Chrisoula will be delighted to receive your contribution in raising awareness about topics and areas you feel passionate and could make a difference in the health, healing and Well-Being of her listeners.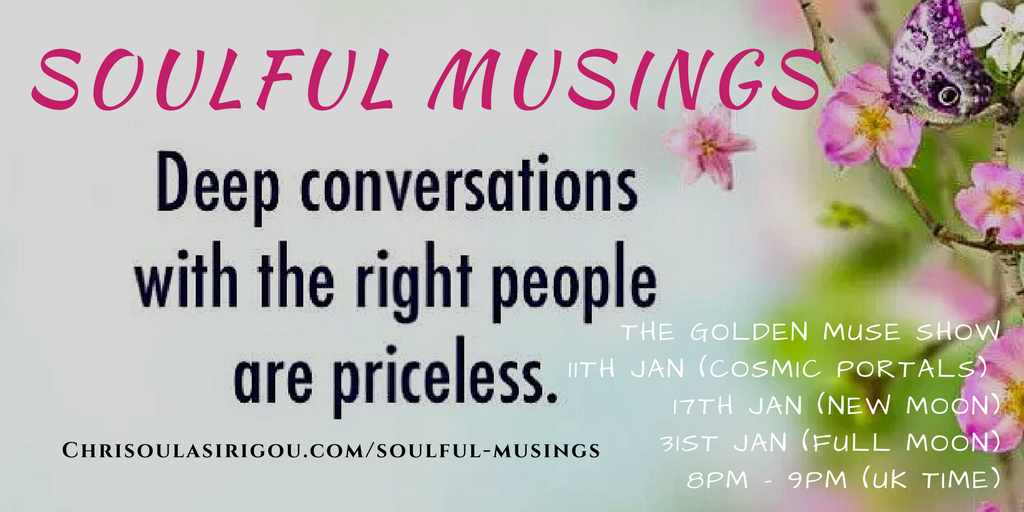 Please remember to click on "get notifications" to keep up to date with show updates, events, inspiring quotes, offers and affirmations.
To Your Audacious LIFE
Colourful Blessings,
ChriSOULa, The Golden Muse xxx