Fortune favours the bold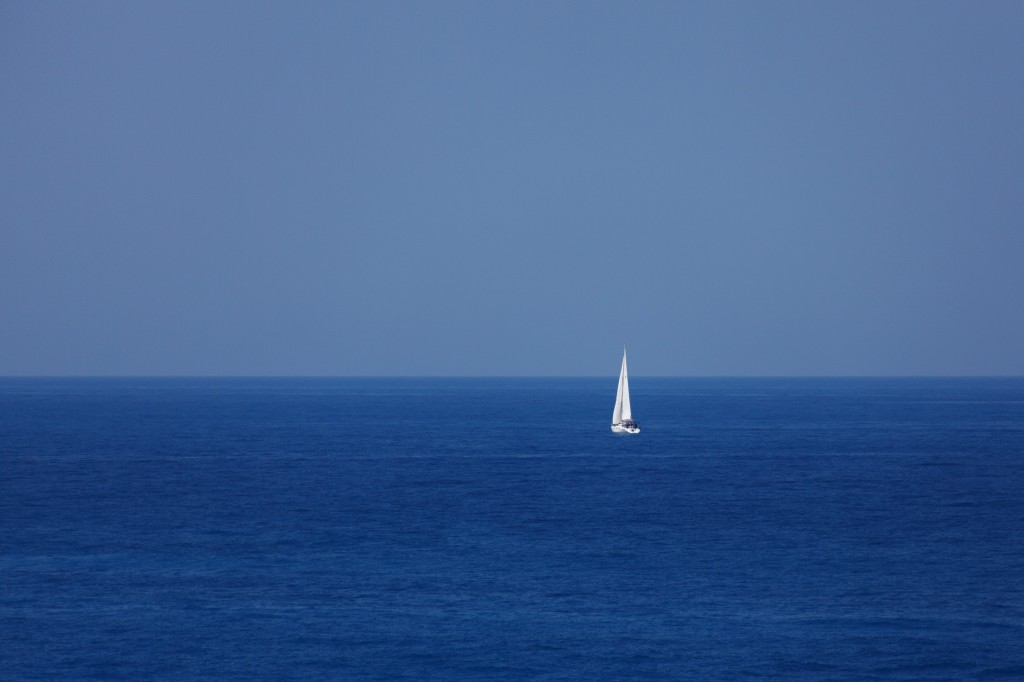 In 1995 I embarked on a journey to my own "Ithaca" fueled by my passion for learning and self-expansion and recognition of my driving force for exploration and enrichment. My life path choice at that stage of my life was to be a teacher and educator of children, young people and adults. First stop was London. This is when my teaching skills were further enhanced through experience and qualifications as Teacher of English as a Foreign Language (EFL) and Modern Foreign Languages (MFL), receiving CELTA by Cambridge University. My communication and creative skills have equally been expressed and solidified in positions as Languages and Culture Trainer and Programme Co-ordinator while working at Inlingua, an International School of Languages, in Northern France, in the town of Valenciennes.
Expression Though Language and Culture
My fascination with expression in other languages and the richness from world lifestyles and cultures led me to study for a BA (Hons) in Linguistics at the University of Manchester which was followed up by a PostGraduate Certificate in Education (PGCE) in French with Spanish. My expertise in language teaching derived from combining years of experience in teaching adults and continued with teaching young people as an MFL Teacher in Secondary Education.
Walk My Talk
2010 was another turning point in my life. I said Yes to freedom and stretching myself more. I took the courage to step out of my comfort zone, leaving behind the secure environment of secondary school teaching that no longer was sustainable for my Well-Being. After a monumental health crisis and a lot of soul searching, I opened up a new chapter in my life as a female entrepreneur and founded EXPLORAMA, School of Languages, Lifestyle and Culture. A combination of all my experience, skills and wisdom accumulated up until that point, having lived and immersed myself in Greek, British and French cultures, I personally felt how much it accelerates a deeper connection with the language itself, the interaction with the locals and the meaning added to the travel experience itself. I was walking my talk. After thousands of hours teaching in small groups and classes up to thirty five learners of various ages and backgrounds and through the study and observation of emotional changes and energetic interactions, I have naturally integrated knowledge deriving from teaching qualifications, broad personal and professional experience and increased understanding of the psychology of people.
Learning languages is fun
Inspiring and facilitating learners of any age to progress from absolute beginners to being able to get by in the language and becoming more fluent and confident in using the language in various contexts is so much fun. My guidance as a teacher is based on understanding their individual needs and learning styles through a step by step approach facilitating the build up of skills and tools necessary for their chosen journey of learning a language. Clarity of intentions and reasons why investing in a language is important at the very start and at various stages to fully appreciate the value they put in and the immense rewards they get, on a personal and professional level. They become better communicators, more understanding, flexible, adaptable and empathetic.
Opening of horizons
What I always love bringing in to my lessons is how horizons can open through the expression in another language. Highlighting the importance of being a true traveller and acknowledging the incredible richness of exploring people, traditions, history, architecture, gastronomy, all under the umbrella of intercultural awareness, noticing subtle intricacies that make people unique in the way they appreciate life and their relationships with others.
"Chrisoula has been a lively, engaging, challenging teacher providing her classes with many and varied opportunities to make progress in written and spoken, conversational Greek. She always takes an interest in her pupils and helps them to overcome learning difficulties with humour and patience. Having learned many languages herself she appreciates the need for application and diligence on our part, but is encouraging and sympathetic and makes the whole endeavour worthwhile. I expected to study Greek for a year but was still attending classes four years later". Mary Morris, Alsager, Cheshire
Your contribution
Private one-to-one, 1 hour class, with Chrisoula starts from £35.00
Interactive language learning in a small group (English as a Foreign Language, Modern Greek, French or Spanish) starts from £80 for 5 sessions paying in advance (each session is approximately 90 minutes long).
Online Skype lessons are also available.