Celebrate World Book Day 2018
 Pre-Launch Afternoon Tea Experience

Thursday 1 March 2018
The Cheshire Cat Restaurant, 26 Welsh Road, CW5 5ED, Nantwich, Cheshire
(8 miles off Junction 16 on the M6, Car Park Available)
£36.00 standard ticket for one person includes Afternoon Tea experience, programme of inspirational talks, learning, connecting
£55.00 ticket offer for one exhibitor/author includes 1 x complimentary ticket for a friend
Showcasing/Exhibiting your book(s)/project/magazine
Speaking Slot Allocation
Radio Interview
Afternoon Tea Experience

BONUS 1:

1 x 15-min Video Interview as part of The Holistic Mastercall series on The Golden Muse TV Show (value of £99.00)
BONUS 2: Pre-Launch E-Book "8 Golden Keys To Prosperity & Abundance" offering a taste of "The Book of Soulful Musings" with selection of LIFE Inspiring Conversations
BONUS 3: Promotional Marketing campaign on social media
YOU CAN BOOK ONLINE ON EVENTBRITE HERE (ADMIN FEES APPLY) 
OR YOU CAN PAY ONLINE BY BACS as follows:
BARCLAYS, Chrisoula Sirigou, Account No: 90321958, Sort code: 20-94-48, Ref: your full name
A receipt will be forwarded to you upon payment notification. Thank you. 
EMAIL info@chrisoulasirigou.com to enquire further
On Thursday 1 March 2018 in the company of LIFE Explorers … authors, co-authors, authors-to-be, illustrators, creative educators, poets, artists, change-makers, visionaries and open to anyone who loves books, we celebrate together the wonder of books, story telling, creativity, expression, inspiration and expansion. In fact, it's the biggest celebration of its kind, designated by UNESCO as a worldwide celebration of books and reading, and marked in over 100 countries all over the world.
Books are my best friends, says ChriSOULa, The Golden Muse, Colour Mirrors teacher, broadcaster, emotional wellbeing educator and author of the upcoming Book of Soulful Musings. ChriSOULa is the proud host of LIFE Awakening retreats and annual celebrations over the last eight years incl. World Book Day.
PRE-LAUNCH "THE BOOK OF SOULFUL MUSINGS"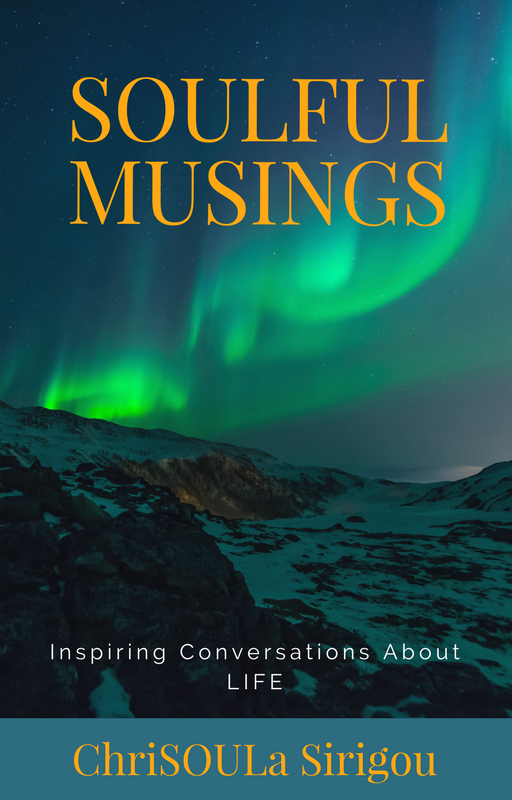 This year we shall also be celebrating the 
Pre-Launch of "The Book of Soulful Musings: Enlightening Insights, Tools and Guidance from LIFE Inspiring Conversations". 
ChriSOULa Sirigou is in the process of giving birth to this inspirational Self-Care Toolkit with a selection of meaningful conversations from contributors from across the UK, France, the Netherlands, Sweden, Denmark, Greece and USA.
READ HERE to find out more about its vision, mission and purpose incl. participating authors, poets, coaches, holistic therapists, change makers and evolutionary teachers and entrepreneurs whose interviews, guidance and insights are collated in the book.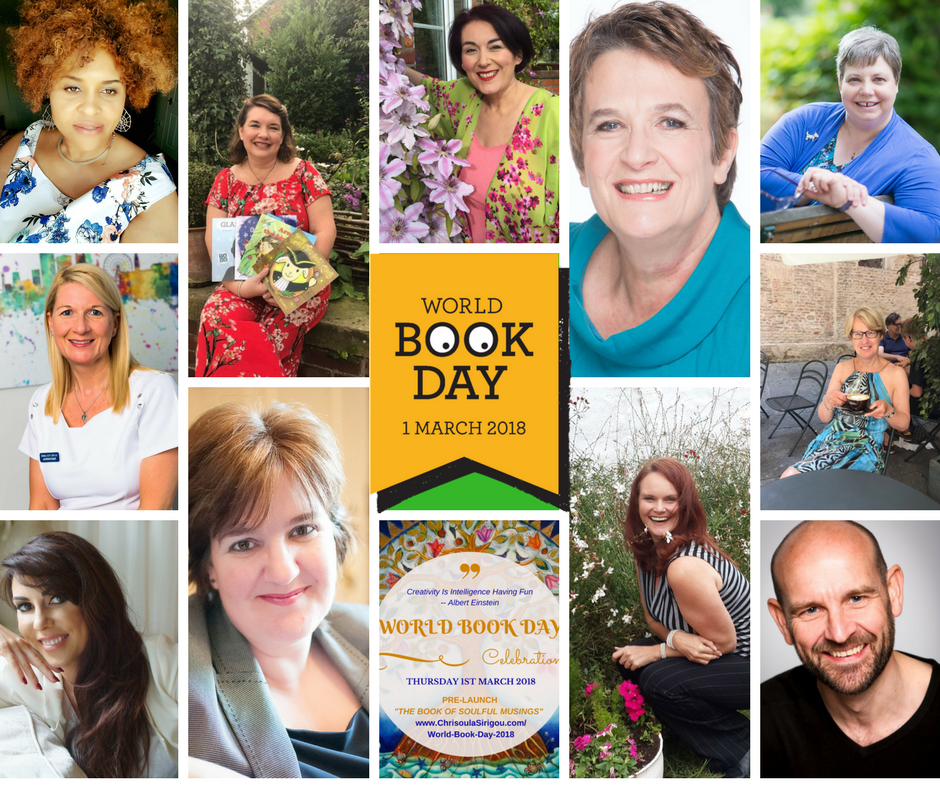 OPEN TO EVERYONE WHO …
is fond of books …
finds peace, hope, excitement, enrichment and immense possibilities in books …
has changed direction and the way perceiving LIFE thanks to (a) book(s) …
has felt completely immersed in a book and its magic …
is looking for inspiration to make the step and write THEIR Own Book
What can you expect as a Published Author/Poet/Co-Author?
Showcase your book/story/vision and inspire others on the day 
Increase your visibility through promotional marketing campaign on social media & radio
Spotlight LIVE Interview with ChriSOULa, Your Hostess 
Q/A session, Book signing opportunity
Making new connections with other LIFE Explorers who love books, exploring, expanding, evolving.
EVENT SCHEDULE
10.00 – 10.30 Setting up for authors showcasing creativity though books/ magazines
11.00 – 11.30 Mingling and networking over a glass of Prosecco
12.00 ChriSOULa welcomes and introduces "The Book of Soulful Musings"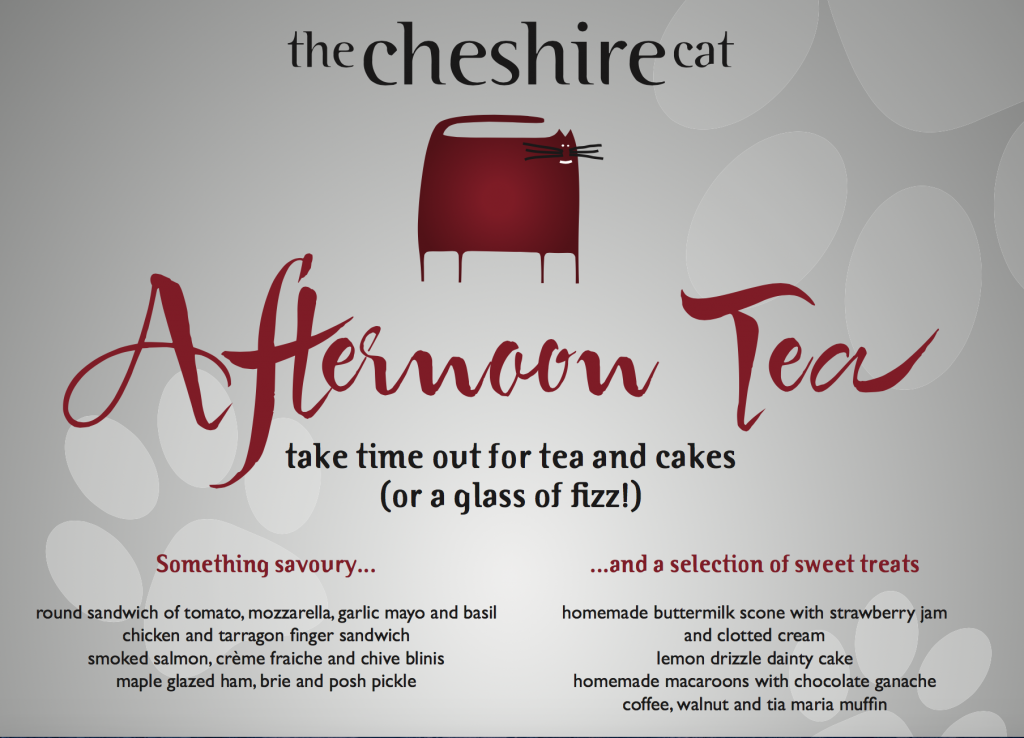 12.30 Pre-Launch Afternoon Tea Experience, selection of teas, savoury and sweet treats
"Meet The Authors" Panel Live Spotlight Interview carried out by Chrisoula, The Golden Muse. Enjoy an open sharing of inspirational stories blessed with turning points and life changing experiences.
Q/A opening for questions from the audience / book lovers
2.00pm Book Signing. Purchase books with a personal message signed by the author
15.00 – 16.00 SCHEDULED LIVE RADIO INTERVIEWS with ChriSOULa — The Golden Muse
"THE HEALTH AND HEALING SHOW" Live Broadcasting at the studio of REDSHIFT RADIO, Regents Park, London Rd, Nantwich, Cheshire CW5 6LW (5 mins from The Cheshire Cat Restaurant Venue – Car Park available)
After the end of our event, you are welcome to carry on building connections.