L

I

F

E

 Greektreats
Learn. 

Inspire. 

Flow. 

Empower.
LIFE Greektreats combine diverse treats for joyful self awakening and understanding while partly touring, exploring and also relaxing and retreating in magical Greece.
LIFE Greektreats in Athens incl. Acropolis, The Sanctuary of Delphi, Cape Sounion
LIFE Greektreats in Peloponnese incl. Medieval Town of Nafplion, Ancient Theatre of Epidaurus, Mycunae
LIFE Greektreats in Santorini, The Lost City of Atlantis incl. wine tasting and exploring stunning villages

LIFE Greektreat Peloponnese
DATES TBC
LIFE Greektreat in mythical Peloponnese is ideal for LIFE explorers seeking more joy, clarity, inspiration and peace in places off the beaten track in Greece. Perfect opportunity for spiritual awakening, self-awareness and self-love with the intention of expanding yourself more and co-creating more abundance in your life.
Our vision and intention is to give you a true holiday in wonderful Greece where you take back far more than a suntan and souvenirs.
Be nurtured and refreshed, find new friends and a deeper sense of yourself
Drop the roles, the status games and having to look good. Try things you've never done before and have some enjoyable surprises
Understand life issues better
Make decisions or life changes
Develop more confidence, feel more able to take risks and be better able to go after your dreams
Connect with nature, people and the culture of Greece
Feel alive. Feel more Love and Joy.
You'll get far more if you really go for it. We'll provide safety, support and a rich variety of opportunities, in magnificent settings. The rest is up to you!
The Greektreat Programme
A mix of activities, visits, trips and workshops to help you feel more alive, surrender into the beauty and feel more joy.  
We love integrating the Four Key Strands in the programme of our Greek-treats, a blend of joyful experiences combining exploration of sacred spaces, with time for reflection, stillness and connection with the energy of the land, nature and people.
A special celebration of ThanksGiving dedicated to Press Pause, Reflect, Give Thanks and Heal. Autumn is time to harvest, say Thank You and allow space for nurturing mind, body and spirit. Yummy, homemade Greek food and a selection of uplifting talks, demos and healing sessions, from yoga and dance to a heart circle gathering of gratitude for everything accomplished, raising our vibrations higher amongst like-minded and lighthearted people.
The coastal town of Nafplio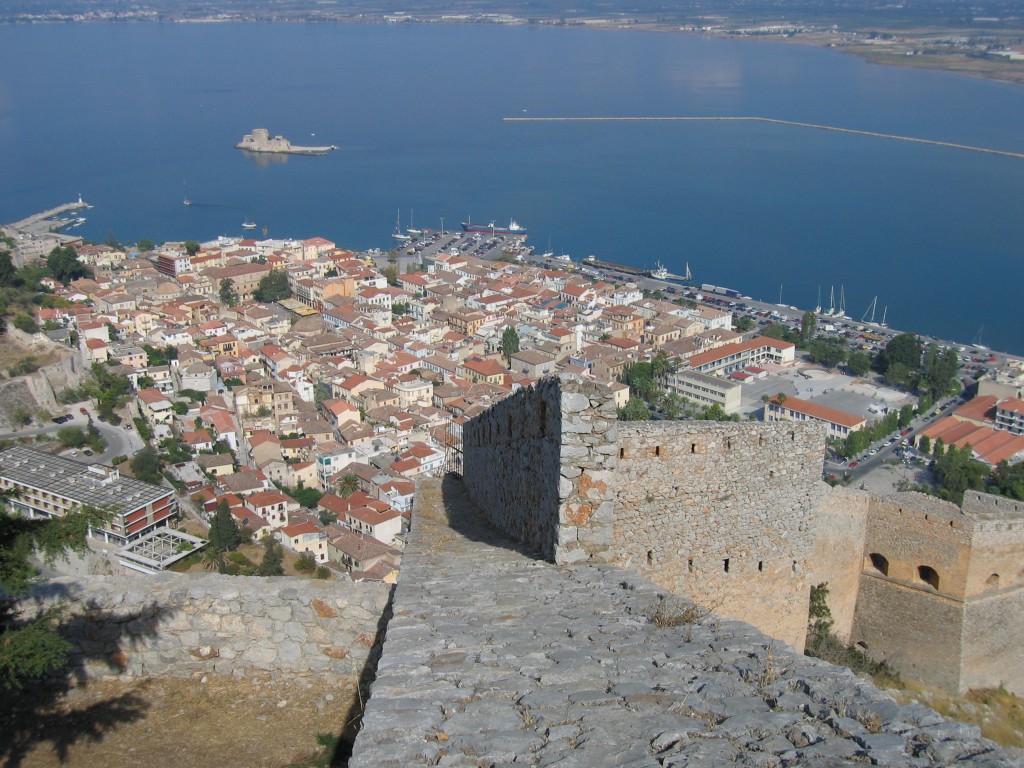 Proposed Excursions & Outdoor Activities
Northern Peloponnese is coastal and mountainous with a number of sites to be explored: The Ancient Theatre of Epidaurus and the sanctuary of Asklepios, Nafplio town with its medieval castle.
Energy and Vitality through Delicious Healthy Fresh Greek vegetables and fruit and dishes cooked in pure olive oil.
Your contribution depends on the length of time you wish to spend 3.5-day or 7-day experience.
Prices start from £475.00 per person, 3.5 day Greektreat Experience
Register your interest and book your place by putting your deposit down £195.00 per person.
Email: info@chrisoulasirigou.com to find out about full package details.