Learn Greek Online with ChriSOULa Sirigou

Greek Language Online Courses  for 1-1 private and group tuition
With a Native Speaker, Qualified and Experienced Teacher of Languages
for Children | Young People | Adults
Small Group Courses from Absolute Beginners to Advanced 
Weekly Live InterActive Classes using Zoom
1 Hour Weekly Classes Online
(no previous Greek language learning required)
Post Beginners - Intermediate Level
(36 learning hours at a minimum required)
Post Intermediate / Advanced Level
*** BONUS Recorded Classes to catch up when absent
I can heartily recommend ChriSOULa for her expertise, enthusiasm and patience. Also for her delightful sense of humour that simply encourages me to want to expand my vocabulary, improve my understanding of Greek grammar and not to worry about making a few mistakes. Do you remember back to when you were at school, and one teacher made learning a pleasure? Well, that teacher is ChriSOULa. — Gillian Edwards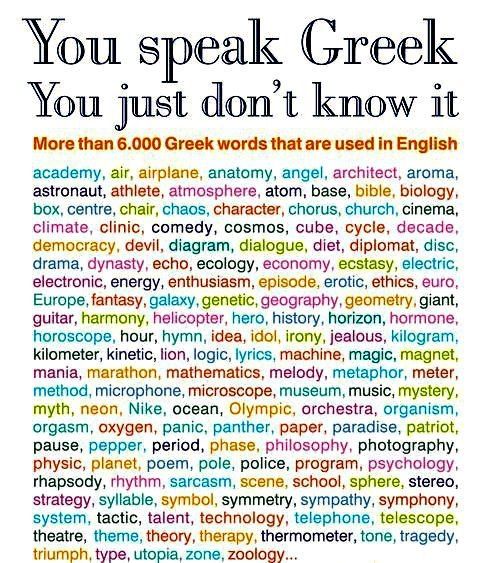 Testimonial – Learn Greek Online for Mental Health
When the first COVID lockdown started, I decided that learning something new would be a good way to keep my brain occupied in these difficult times. Learning Greek online with Chrisoula has been good fun and a real challenge. When I first encountered the Greek alphabet I thought I would never get to grips with it, but here I am, 36 weeks later, writing, speaking, reading and understanding so much. Having a native speaker as your teacher is great because you know that you are learning to speak authentic Greek.

As a retired languages teacher I love the intricacies of grammar and Chrisoula has patiently guided our small group of enthusiasts through some tricky structures.

To make good progress you do need to be self motivated and willing to work at learning new vocabulary and mastering the grammar and pronunciation outside of the lessons, but help is always at hand, at the other end of an email or WhatsApp message.

Everyone in our group has made great progress this year and our confidence has grown enormously thanks to Chrisoula's careful nurturing. I am looking forward to us developing our skills even further next year. — Karen Bennett
Testimonial – Learn Greek Online for Communication & Cultural Awareness
I've been with ChriSOULa for more than 16 months and have gone from a complete novice to being able to read, write and understand basic grammar in Greek. My pronunciation has improved along with my confidence in speaking the language. As a Grecophile I love culture and people and can't wait to try it all out on my next holiday!

ChriSOULa has limitless patience, which I must have sorely tried, and a lovely way of demonstrating how things should be.  As an older learner, I was conscious of "not being able to teach old dogs new tricks"; try it, and you too will see how easy ChriSOULa makes it all!  — Ruth Sadik
Testimonial – Learn Greek Online for Relocation Purposes
My journey to learn Greek started in October 2019. As a family we have long term plans to relocate to Cyprus. My main focus was to support my son who would be in the Cyprus education system and to understand a different culture. 

Chrisoula has been like our own Mary Poppins. The relationship started as students and teacher, building a foundation of the language. ChriSOULa went at a pace that was comfortable for all and encouraged us to be open and voice when difficulties arose.

At first it was daunting and questioned if I had made the right decision. I have always struggled with languages and given up quickly. 

Forward on 16 months, I continue to have weekly lessons and so does my son. Even when COVID -19 stopped our face to face lessons we were determined to carry on through zoom. I can read, write and speak the language to a level I have never achieved before. ChriSOULa has the patience of a saint and we have gained a beautiful friend. 

Our journey with the Greek language will continue with ChriSOULa. — Hayley Lawson

A Note from ChriSOULa Sirigou
Native Speaker and Experienced / Qualified Teacher of Languages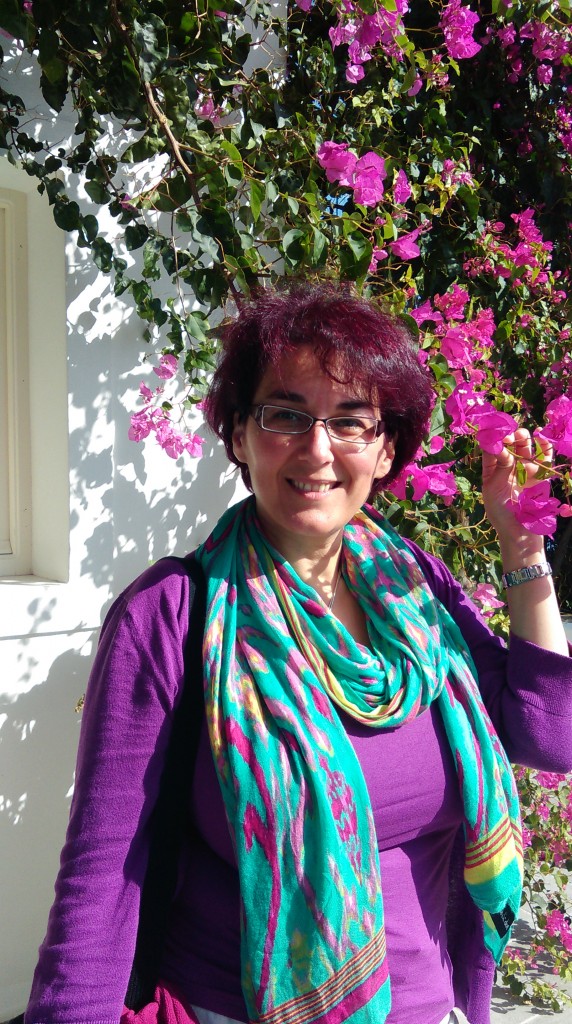 PGCE in Modern Foreign Languages (MFL), BA (hons) in Linguistics, CELTA, CEELT
Personally speaking, Greece is not just in my heart. The land of philosophy, myths, gods, muses and warriors, mountains and sea coursed through my veins with every beat of my heart.

Like another Odysseus, my passion for my homeland has grown year after year away from home.

Expat living and qualified teacher of languages, meant continuing passing on knowledge about the history and culture of my country. So, I turned to creating after school clubs at the secondary school I was teaching and offering to young teenage enthusiasts educational trips to Greece as rewards.

Through my research about my country in order to pass this knowledge to my students of all ages, I came to realise and appreciate my homeland more. Later on, the idea of organising Greek Socials here in Cheshire, England came along, gathering Grecophiles together, to taste authentic Greek food, Greek dancing and inspiring them to explore the real Greece through my presentations as well as creating Greek trips and retreats.

All of the above prepared me and brought me closer to Greece than ever before. Later on, on my radio show "European Lunch" on RedShift Radio you may have caught me transporting you to Greek places off the beaten track and teaching you some basic phrases to get by in Greek.
Would you like to explore the unknown Greece and feel inspired with the beauty, history, gastronomy and culture of Greece? Tune in to "An A-to-Z Guide to Greece" Podcast show with ChriSOULa Sirigou.