CELEBRATE WORLD PEACE DAY
With ChriSOULa The Golden Muse and Peace Lovers
Thursday 21 SEPTEMBER 2017
at BLISSLAND 10am – 1pm Heather Bank Farm, Congleton Edge, Congleton, CW12 3NA
on RedShift Radio Nantwich 2pm – 4pm  Regents Park, 129 London Road, Nantwich, CW5 6LW
Car Park available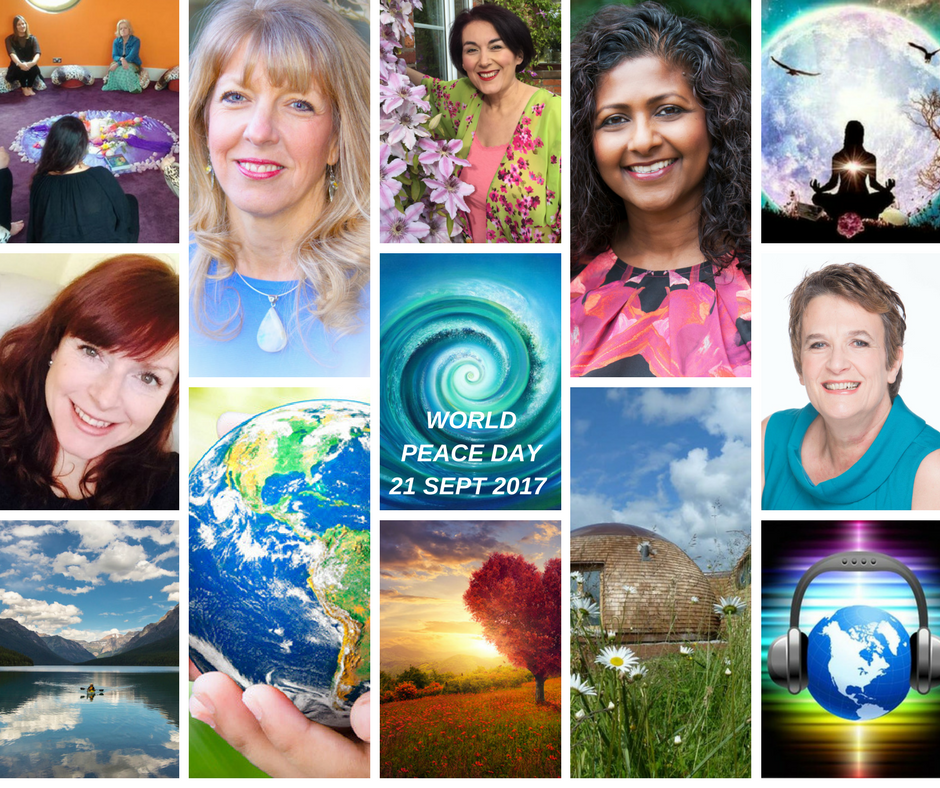 World Peace Day Celebration opens at 10.00AM  (connecting/coffee & tea available)
Inspirational talks in the Heart Circle 10.30am – 1.00pm
LUNCH BREAK 1PM – 1.30PM  *** Please bring your packed lunch
Celebration ends with LIVE Radio Interviews from 2pm to 4pm (UK time) on ChriSOULa's Health and Healing Show at the studio of RedShift Radio, Regents Park, 129 London Road, Nantwich, CW5 6LW, Cheshire
TICKETS CAN BE BOOKED BY BACS PAYMENT (to avoid paying admin fees)
FULL DAY TICKET (10am – 4pm) £35.00pp
HALF DAY TICKET (10am to 1pm) £25.00pp
CHARITABLE TICKETS £20.00pp
EMAIL: chrisoula@chrisoulasirigou.com to request invoice with Bacs details.
While on air we shall be sending messages of inspiration how to be in flow with our emotions, connect with our hearts and bring more peace in our relationships with our families, communities and the wider world.
*** When booking your advanced tickets, you'll be receiving confirmation of your scheduled radio interview on ChriSOULa's LIVE Show #HealthandHealing on RedShift Radio on Thursday 21st September from 2pm to 4pm at the studio.
*** Facebook LIVE Streaming Interviews on the day too.
SPEAKERS AND PARTICIPANTS
CHRISOULA SIRIGOU
"Peace in the world and harmony within are interlinked" says ChriSOULa, The Golden Muse, teacher, visionary guide, broadcaster and the hostess of this wonderful annual LIFE Awakening celebration of Light. Inspiration. Flow. Expansion. Chrisoula is a certified Heart IQ™ Heart Intelligence Coach trained by Christian Pankhurst founder of Heart IQ™ and is an emotional wellbeing mentor and teacher of the language and psychology of Colour specialising in the Colour Mirrors System.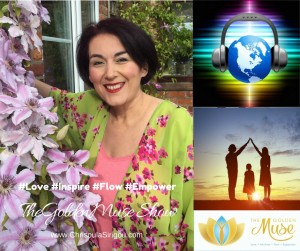 On Thursday 21 September 2017 we celebrate World Peace Day in the company of LIFE Explorers … coaches, authors, educators, teachers, parents, activists, change-makers, visionaries, mental health organisations.
It is open to anyone who loves to live in a peaceful environment whether it is at home, at work, at school, in our community, country and the wider world, we celebrate together the wonder of inner peace, harmony, communication, self expression, emotional wellbeing, heart intelligence, mindfulness and flow.
In fact, it's one of the biggest celebrations of its kind, devoted to commemorating and strengthening the ideals of peace in the world and ways how to cultivate peace within and harmony in our families and compassion and collaboration in our communities.
DAKSHA PATEL
Trained with Dr Joe Dispenza – OFFICIAL NEWS & FAN PAGE, Daksha's talk "Change Your Mind…Change Your Results" will focus on how your habits create your personal reality and what you need to do if you want to create new habits that are more aligned with your future goals.
Daksha works with business owners and organizational teams to develop a healthy mindset, build resilience, transform stress and create effective habits that deliver results. Using innovative approaches in neuroscience she works with you to make sustainable changes from the inside out.
It's your own mindset – your limiting beliefs, fears and habits – that keep you stuck. How you think, act and feel create your personal reality. So if you want to create a new personal reality you have to first of all become aware of your thoughts. When you change your thoughts you change the way you behave and more importantly the way you feel.
LIBBY STEGGLES-GINN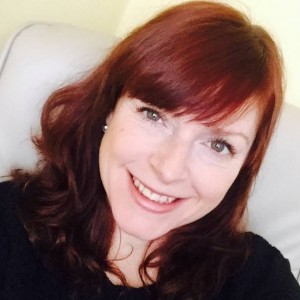 Libby Steggles-Ginn is the Emoji Coach. An International Transformational Coach and also qualified as an NLP Practitioner, Advanced PSYCH-K and Mindfulness Facilitator and teaches Meditation.
Libby works with children parents and teachers who have emotional blocks preventing them from moving forward, helping them to look after their well-being by connecting to and regulating their emotions.
I am a passionate International Transformational Coach, on a mission to support children, parents and teachers to cultivate emotional well-being in today's pressured and overwhelming world.
 Libby has worked with children and youths on a one to one who has self-harmed, suffered from depression and anxiety and successfully helped them to leave it all behind and move forward to a happy and healthy life, one that they deserve.
LISA JANE SPENCER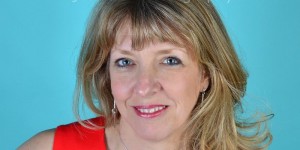 Lisa is The Treasure Seeker and works with leaders, teams and organisations to find their treasure – it's on the inside.  She was commissioned to co-author the book Emotional Intelligence Coaching in 2007 by Kogan Page and it was nominated for the Goldsmith Sachs Business Book of the Year Award in 2008.  She's also co-authored Who Stole My Success & Confidence for Kids by Kids. Her mission has 5 key elements to it:-
If I could do anything, I'd change the energy from fear to love in organisations
If I could give everyone a gift on this planet it would be to know their values, who they really are
If I could right one wrong it would be for people to know that they're 'enough'
If I could help everyone develop a skill it would be to understand, manage and express their emotions
I'd also help people to reconnect to their heart – too many people are operating purely from their left lobe of the pre-frontal cortex – a fraction of who they are
Lisa is currently working on her next book "Be You – are you BRAVE enough?" And all the proceeds will go to the charity she's currently setting up – The Peter Spencer Youth Foundation – in memory of her dad who did so much for young people.  The aim of the charity is to support emotional wellbeing & development in schools/families with the big vision of creating a new pathway for education.
SUE RITCHIE
Author of LOVE YOUR GUT:
The Practical Guide to Sustainable Weight Loss from the Inside Out
This is NOT another diet book. In it you'll discover how and why your gut health is impacting on both your inability to shift those extra pounds and your overall health.
You will learn the step-by-step process to transform your gut health,  which will lead to a huge uplift in your energy, and overall health and wellbeing.
The PEACE Day Retreat is brought together every year by ChriSOULa The Golden Muse and offers you a nurturing and uplifting space to Retreat, Release, Relax and Be. It is an opportunity to reach out into nature and connect your heart with the heart of the Earth and illuminate the hearts of soulful connections.
By the end of this annual LIFE Awakening PEACE Day Retreat …
you will raise your vibrations higher by giving & receiving love, meditating, dancing, sound healing, colour bathing and learning more about yourself and connecting with others

you will feel more energised and uplifted in our Heart Circle of Peace and Harmony

you will feel in alignment with your intuition and in flow with the creative energy of LIFE

you will be able to nourish your mind, body and soul harmonising your masculine and feminine energy

you will say Yes To New Spring Beginnings and claim new opportunities for Growth with hope and renewed energy.