I n t r o d u c i n g … 
R

A

I

N

B

O

W 

Letters to Mother Earth Anthology: Responding to a Planet in Crisis
An illustrated anthology book with 100 colourful letters, fictional stories or poems featuring characters from nature, the elements, the colours and the cosmos.
With the "RAINBOW Letters to Mother Earth" we want to bring messages of hope, belief, compassion in action and kindness to flow from all corners of the planet to the forefront of children's and young people's minds, hearts and spirits.

Equally, we want all of you LIFE Explorers, who teach and care for our children and young people, to be on board! 

Letters that were emailed to us as part of this callout will feature in a series of short videos, premiering on World Environment Day, 

5th June 2020 

on 

HERE. Tune in to hear some of the many letters read on RAINBOW Letters to Mother Earth Facebook Community Group 

– ChriSOULa Sirigou, Creative Director of

R

A

I

N

B

O

W

 Letters to Mother Earth Project

The letters are lovingly created mainly by children or young people and the public to introduce us to the wonders of our planet and encourage us to embrace diverse perspectives and solutions. A magical, educational experience for young writers and readers to discover the differences that make our planet so special, but also to uncover the similarities we often overlook.
A book to explore our deeper connection with the Earth and make connections with buddies from all corners of the planet!
The perfect BEDSIDE BOOK for children 5+ and young people up to 21 years old.
Ideal for all children really – big and small in the world! Including – us – the adults!
UNIVERSAL THEMES of hope, courage, gratitude, generosity, forgiveness, faith and compassion in action for the protection of the environment and our healthy relationship with people and all living creatures on this planet.
100 stories with characters from nature, colourful phenomena, the animals, the elements and the cosmos, more than 200 PAGES of whimsical fun.
Designed to raise ACCEPTING CHILDREN that know how to adapt in a world that is constantly in flux. Designed to inspire people across generations who live on a planet in crisis.
We proved that it does matter what you do and that no one is too small to make a difference."

– Greta Thunberg
T h e  S t o r i e s 
Fictional plots capture the imagination of little readers and equally allow readers of all ages including parents, grandparents, teachers and educators to experience the planet beyond themselves, developing compassion and empathy.
Stories follow buddies from different countries and explore unique aspects of their emotional world, appreciation and interpretation of their connection with Mother Earth. At the same time, the characters' fears and dreams are universal and relatable to every child, young person and adult.
There are seven chapters connecting with each letter and colour of the RAINBOW to represent an area of their particular interest or area of concern how to make our life on Mother Earth more sustainable, respectful and peaceful amongst humans and all living beings.
S u p p o r t
The 7-step

R

A

I

N

B

O

W

 Method
Every story is accompanied by a 2-page snapshot of that child's imagination expressed with a choice from the colours of the 

R

A

I

N

B

O

W 

(
Red

,

Orange

,

Yellow

,

Green

,

Blue

,

Royal Blue or Indigo

,

 Purple or Violet

) and associated with themes derived from positive words from each of the letters of the

R

A

I

N

B

O

W

 in the form of Mind Maps to support the development of your letter/poem/story.
R for Response, Respect and Recognition

A for Acknowledgement, Acceptance, the Amazon and Aurora Borealis

I for Investigation, Intention and Imagination

N for Nature, Niagara Falls and Nurture

B for Breathe, Believe and Be

O for Ownership and taking responsibility as citizens, as parents, as teachers 

W for Wonder and Wholeness through creative expression e.g. writing, storytelling, drawing 
T h e  W h y
Colour is Universal. We all  c o m m u n i c a t e  in the same language of colour. Each individual colour co-creates the magic of a RAINBOW and expresses different layers of emotions. In the psychology of colour, colour vibrates at different frequencies. All colours are equally important. Colour is used as an awareness tool to help us adults understand the emotional world of children and young people who don't always have the words or feel confident to communicate how they feel. Equally, a RAINBOW carries the same, collective meaning of positivity, wonder and excitement – GLOBALLY - spreading messages of hope, joy, and togetherness.  
The role of the 

R

A

I

N

B

O

W

Letters is to UNITE us ALL, no matter what age, ethnicity, nationality, gender, religion etc. and inspire us to Respond to a Planet in Crisis in sustainable ways and from a place of #WHOLISTICLove and self responsibility.
Children and young people are bursting with curiosity, ready to investigate, interrogate, initiate ideas for not only surviving but thriving in 21st century and the generations to come.
Stories nurture this curiosity and feed their belief in changing the current relationship of destruction, imbalance and abuse with the earth into building a relationship of gratitude, caring community, kindness and togetherness.
Stories that will foster our young writers' capacity to develop an accepting mindset.
Stories with surprising peculiarities that will fuel their imagination and spark their curiosity.
And most importantly, stories with striking similarities that will teach littles to search for kindness and magic in unfamiliar eyes.
T h e  T e a m
ChriSOULa Sirigou Founder #WHOLISTICLove, Creator / Host of Golden Muse TV, Award-winning Author
K8 the heARTist (Kate Lumley) – Illustrator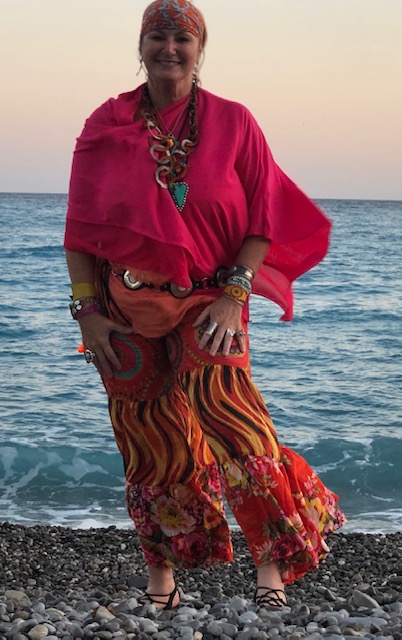 K8 The heARTist, Kate Lumley, is a self REALized artist, being WHO God intended her to BE as a visionary artist and clever communicator.  K8, is actI'VEly PLAYing with ALL that IS to co-create with Humanity, Our Story, and WHOLE "e" Tale, that will PLAY out in film, cartoons, experiences, books, music, educational tools, conscious products and more.
She can ALL READY SEE the platFORM that is on the scale of the huge ONEs, and is putting the PEACES 2gather one at a tI'Me.  This next ICONic INNERtainment PLAYground & Culture, is cALLed EWEtopIa.  It invites humanity to step out of fear and "sheeparation" into Love & Unity.  She is the creator of The Love Ewes, and other developing FUN concepts and content that invite and inspire HIGHER ways of BEING in our daily lives.  K8 is the creator and host of Awake Tv Network's program, I KNOW I AM & WHO ARE EWE.
K8 is a mom and ring leader in the circus of raising 3 amazing spiritual beings that help her remember all of who we are.  She has enjoyed more than 2 decades with a fortune 200 company as a very successful international sales manager.
Additionally, she is well travelled, speaks multiple languages and quickly connects with others at the heART LEVEL.  Her great passion is painting smiles on another's face and BEing a pART of anOTHER being able to better SEE the MORE of WHO WE each ARE.  K8 is living her inspEYE-RING life as her Divine nature and inviting all to Match her and live their's in the way the FEELs RIGHT to them!  He mission is that we each nurture and develop  the Divine SPARK within US and have it GROW to BE our FREEdOM flAMe!!!
Lene Nielsen – How HEART can it be? – Illustrator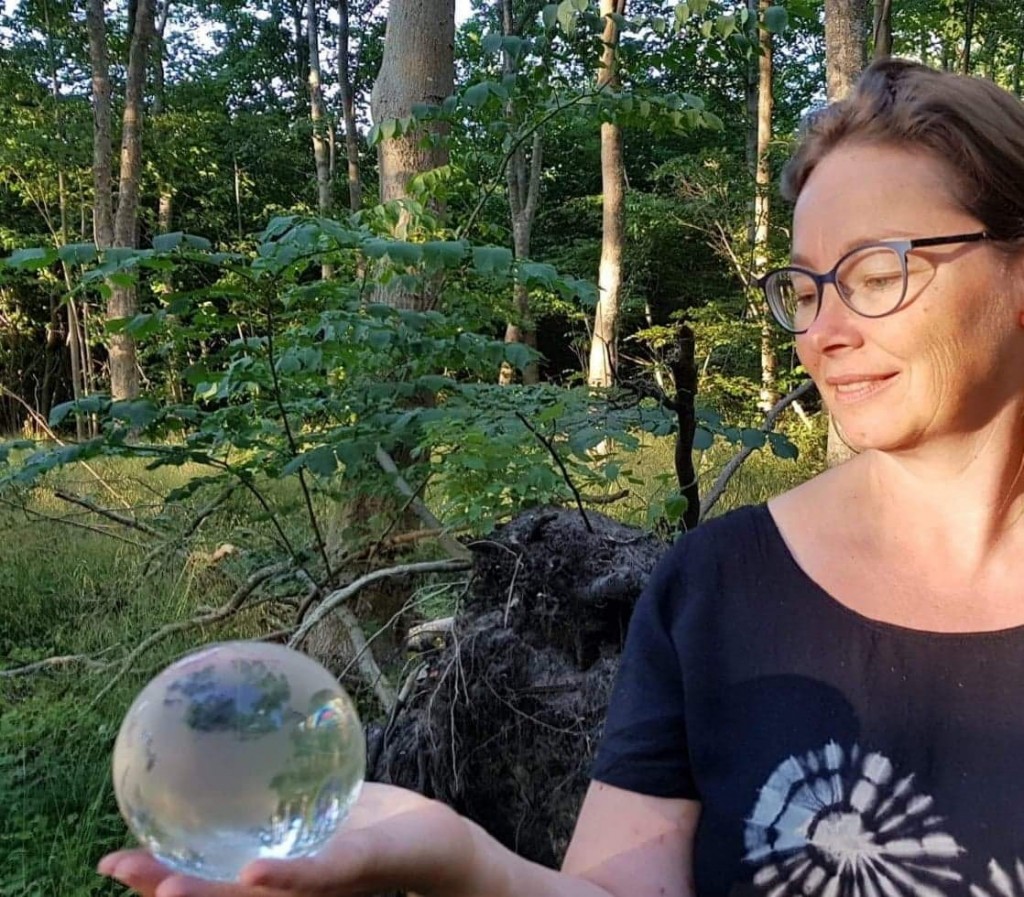 As an Explorer of the Colours of comfort with my son,
the journey with ChriSOULa and the RAINBOW had already begun.
Asking the question of 'How heart can it be?'
really set me free.
Free to set the compass to listen deeply within.
Listening to my intuition, to mother earth to next of kin.
Allowing creativity back into my life,
notebooks and simple drawings of love and light – has left behind the fright.
Fear of perfections' measures,
and instead unleashing the creative treasures.
"A wish from me –
is that all children will be
Connected to their heARTs, mother nature and creativity.
Knowing "I can make an awesome living by just being me".
At the end of the RAINBOW you will find a pot of gold
As part of this journey with The Golden Muse behold. — Lene Nielsen
Susan Brookes-Morris – Our Editor in chief

Susan Brookes-Morris is the founder of Positive Publicity and Positive Kids Online Magazine. A professional writer for over 20 years with experience in editing, training and public relations. Susan was fully involved in the editing stages of ChriSOULa's first international, Award-winning anthology "The Book of Soulful Musings: Inspiring Conversations to Live LIFE with Love Intention Flow Ease". She is coming on board as the editor of 

R

A

I

N

B

O

W 

Letters to Mother Earth book project.
R 

A 

I 

N 

B 

O 

W

 

L e t t e r s

 

A m b a s s a d o r s

 
(announced along the way!) 
Debbie Hayes (Cheshire, UK)

"I love the concept of giving the next generation a place to share their perspective, wisdom and gifts. The

R

A

I

N

B

O

W

 Letters to Mother Earth book will act an as anchor of innocence, hope and kindness, bringing us back to centre with what is truly important: Creating a world with renewed belief and responsibility to look after this amazing planet and the communities we all share." — Debbie Hayes
Gitter Winter Graugaard (Denmark)

"I am joining the 

R

A

I

N

B

O

W

 

Letters to Mother Earth project because it makes my heart sing. It resonates so much in me to contribute and help my daughters have the feeling that their voice and concerns for the future of our planet are taken seriously and are valued. Having had the privilege of contributing to other amazing projects made by ChriSOULa, I just know this is going to be an amazing experience joining souls all over Europe and the rest of the world. Thank you for taking leadership and honouring your soul's calling, my dear friend." — Gitte Winter Graugaard
Mira Warszawski (London, UK)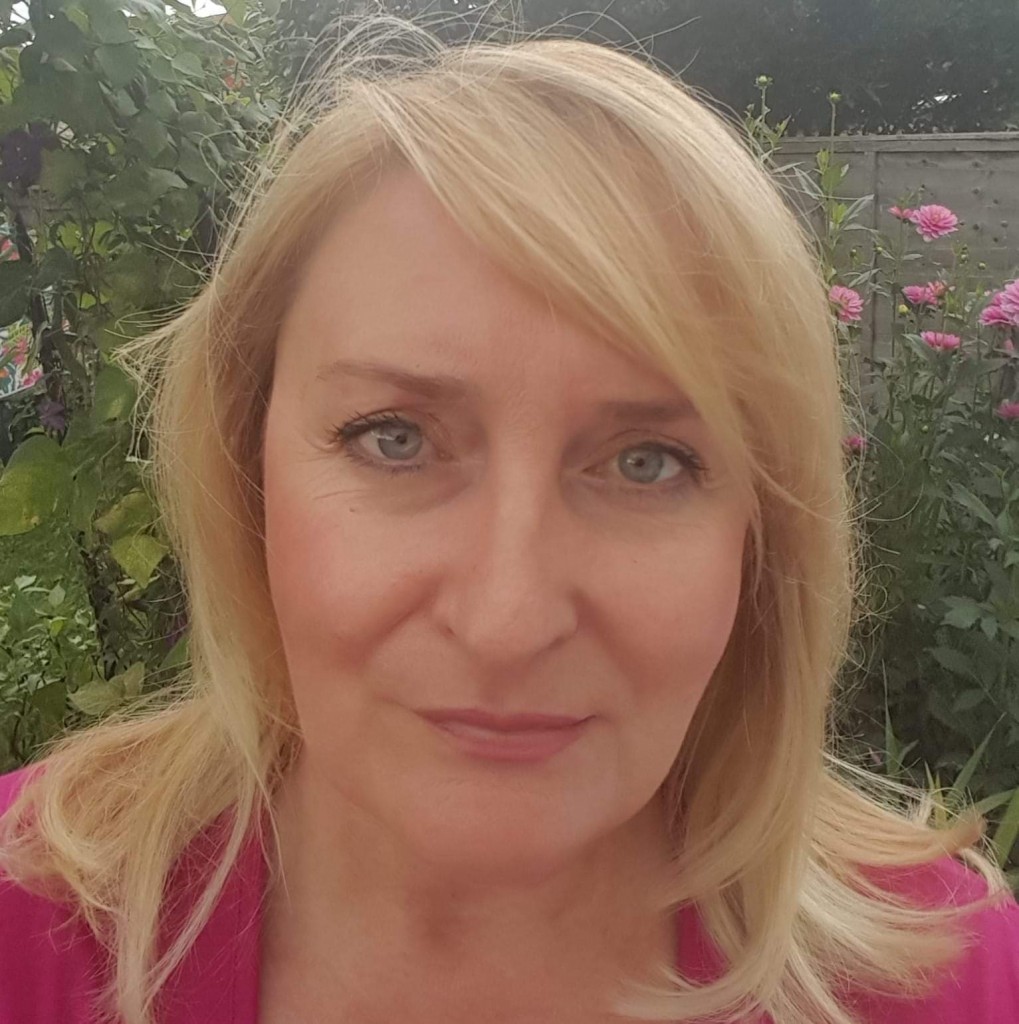 "My life philosophy is simple: do not harm. Do no harm in a wider spectrum of its meaning. Do good, making this world a better place to live in. I've joined this amazing project as its mission resonates with my values. I love Planet Earth and want to see it thriving and blossoming with abundance of beautiful plants, happy animals and people reunited in peace, respecting all living creatures and co-inhabitants." — Mira Warszawski
Click on the image below to join our FB Community Page 

R

A

I

N

B

O

W 

Letters to Mother Earth