"Nurturing Self-Love"
Sunday 10 August 2014, 12.00pm to 6.00pm
A Celebration of Love and LIFE
Surrounded by gorgeous Cheshire landscape
… because True Love Begins with Self-Love and …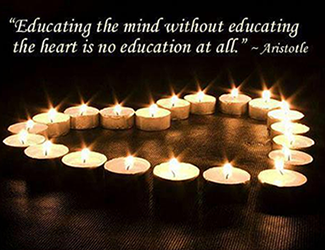 Join our celebration and heart circle of nurturing love through an  open forum, discussion and exchange of inspirational insights into  the importance of nurturing self-love, self-knowledge, increased  awareness, acceptance, understanding and growth.
CONNECT LEARN BE INSPIRED 
with like-minded and heart-centred people, thought leaders, healers, social entrepreneurs, agents of change, teachers, poets, practitioners, authors … surround yourself with people who appreciate self-gratification.
SUNDAY 10 AUGUST, NURTURING SELF-LOVE
Annual Summer Celebration, 12pm to 8pm, Heather Bank Farm, Congleton Edge, Congleton.
Book your special celebratory ticket and contribute to the fundraiser in aid of PCF Charity improving the quality of life for the poorest Filipino communities through education, nutrition, health, medical and family enhancement programs.
Join us for the day and for as long as you can and choose to nurture your mind, body and soul from diverse experiences and contributions:
Yoga and Meditation from Anna Numell
Colour Mirrors healing from Lu Bowen
Energy Readings from Kaitlyn Lyndon
Sound Journey with Ravi Ji
Inspirational insights from our Optimum Well-Being Panel with contributions from speakers, teachers, change makers, joy bringers, life explorers … poets, artists and other heart-centered people
Poems from the Naked Goddess Anthology and poet, Maureen Brindle
Inspirational talk about Harmony and Luve by Reverend Dawn Cox MBE and Lionel Cox
What is Self-Love?
A poem by Lionel Cox …
Self-love is the realisation that everything is the way it should be. It's receiving a compliment and agreeing with it. It's looking in the mirror and being happy with what you see and knowing that everything you do is done to the best of your ability with the best intentions in mind. The more you are able to love yourself the more you are able to give love and the more you will be able to receive love.
Self-love is not ego or one-upmanship or power over any other person, it is pride in what you do for others and are to others without reward or recompense.
Self-love is the acceptance of everything, appreciation in the value of everything and gratitude for everything. It's what you give to others without knowing it, it's what others get from you without asking for it and it's what others see in you and want in themselves.
Self-love gives us courage, helps us to visualise and manifest and strengthens our resolve. It creates the happiness that we can give to others, it nurtures the understanding of our belief and it assists in the communication of our worth to the world at large.
Self-love is love with passion for everyone and everything. It's to appreciate and respect yourself so that you may become part of the Divine Energy that is unconditional love.
Nurturing Self-Love Celebration Programme is shared in our Optimum Well-Being newsletter.
If you wish to participate by sharing and raising awareness about your passion, purpose and vision to bring more joy, love, clarity, harmony and unity in the world and in people's hearts, then please contact us via email info@explorama.eu  or call us. We love connecting with heart-centered people and work in synergistic ways.