The Book of Soulful Musings
Inspiring Conversations to live LIFE with Love Intention Flow Ease
My Award-winning The Book of Soulful Musings: Inspiring Conversations to live LIFE with Love Intention Flow Ease (Golden Muse Publishing 2018) received GOLD at Janey Loves 2018 Platinum Awards in London. Super amazing!
Thank you for buying, reading or contemplating my book.
You can join my Facebook group HERE and let me know how you're getting on implementing the tools and/or if you have any questions or feedback.
With the purchase of YOUR signed copy of The Book of Soulful Musings, you will be receiving a gift; the electronic pdf copy of
SECTION ONE
BODY
PHYSICAL WELLBEING AND CONSCIOUS LIVING
CHAPTER ONE "Nourishment and Gut Health" featuring
SUE RITCHIE  (LOVE YOUR GUT)
GILL BARHAM (HEALTHY FOODS AND CLEANSING)
BRIDGETTE HAMILTON (SUGAR CRAVINGS)
CHAPTER TWO "Freedom and Flow" featuring
EMMA GUY (ACUPUNCTURE)
JASON SEWELL (SWEAT LODGES)
NICHOLA FRIEL (BODY STRESS RELEASE)
JURGA PROUDLOVE (ESSENTIAL OILS)
covering a wide range of therapies, tips and insights from cleansing, healthy foods, gut health and sugar cravings to acupuncture, mindfulness, sweat lodges, body stress release technique and the healing properties of essential oils.
To have a more complete picture of what book you're investing in, you can find the Full CONTENTS of The Book of Soulful Musings HERE.




 The Book of SOULFUL MUSINGS 2019 Upcoming Events:
Since the Official UK Launch and publication of the BoSM on 11th November 2018, we've planned a number of book signing opportunities to connect with book lovers and LIFE explorers across the UK including:
Nottingham (The Room Full of Butterflies, Nov 2018)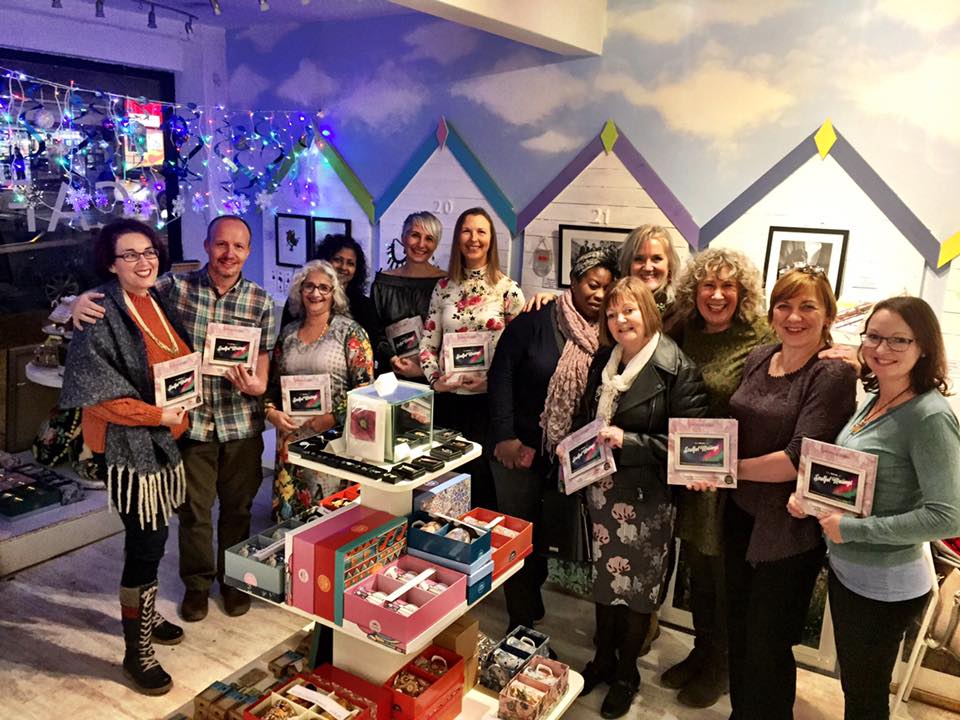 London (The Best You Expo, Olympia London, 15th & 16th Feb 2019) Enter Soulful Musings Competition "Top 12 Books of 2019 Bundle" Meet & Greet The Authors and much more.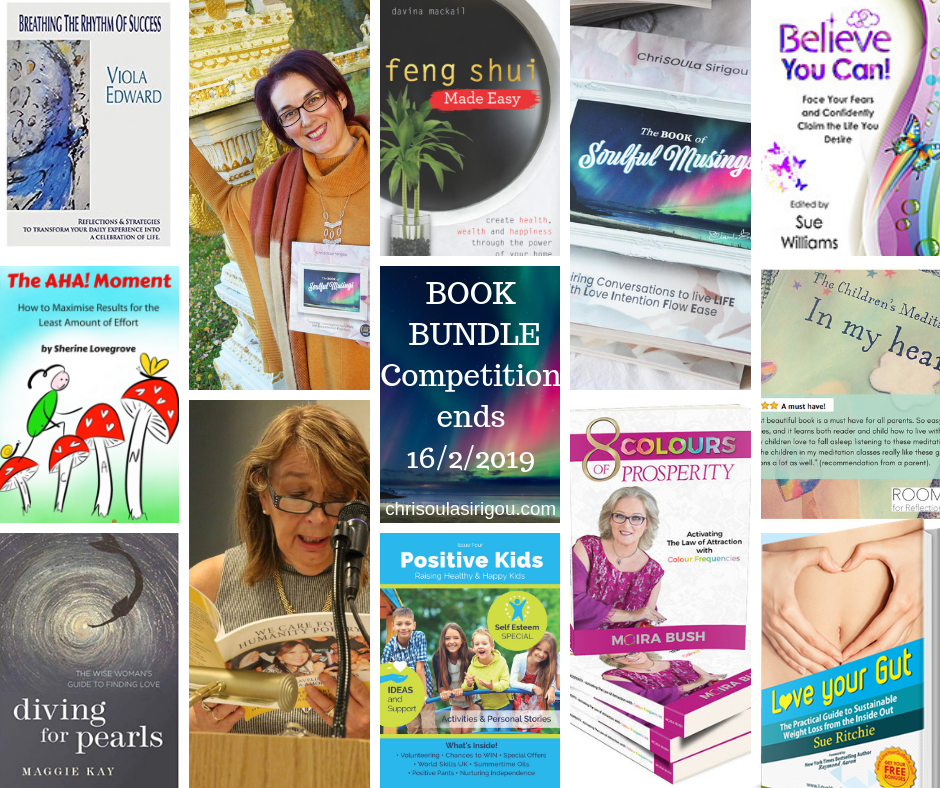 Nantwich, Cheshire (Thur 7th March 2019, 18.30pm, The Nantwich Bookshop & Cafe) Book your advanced tickets at the cafe £7.50pp or directly from ChriSOULa Text: 07766 052060 Email: info@chrisoulasirigou.com