ChriSOULa welcomes you
to  W H O L I S T I C  Colour Therapy
Programme for Schools, Families and the wider Community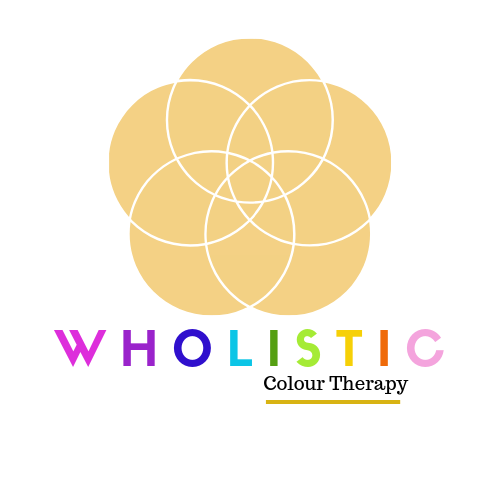 Hello, I am ChriSOULa Sirigou, a former languages teacher who has now turned my attention to working with colour because I have discovered that colour can have huge benefits on our mental health and emotional well-being. This has been evidenced through personal experience and from working with many adults and children over the last seven years as a Certified Colour Therapist and Heart IQ™ Coach. 
We all recognise that children are amazing human-beings with the capacity to acquire knowledge, develop skills and establish tools to inspire and support their natural curiosity. 
Following ongoing research and having interviewed hundreds and hundreds of holistic wellbeing educators on my shows, I was faced with the fact that a growing number of schools are struggling to provide support for the emotional well-being of our children, and parents are battling to create an appropriate mental health environment at home. These alarming facts have led to my decision to create the WHOLISTIC Colour Therapy 7-Step Programme which uses colour, sound, natural aromas, mindfulness tools and materials to build confidence and self-esteem in children and young people.
At WHOLISTIC we foster their intellectual inquisitiveness by using activities that will encourage them to be passionate about what they are learning. This will also help them recognise the relevance of such learning in their world, in their community and in their homes. 
The use of all the senses, and the impact of colour helps to unlock their creativity and lead them to become more resilient. 
Over 2000 years ago Aristotle said, "Educating the mind without educating the heart is no education at all". Some things never change, and central to our belief is that true learning is achieved through the connection between knowledge and the emotions that such knowledge evokes. 
WHOLISTIC appreciates the need to educate the whole person, with reference to their own unique environment. To achieve this, we seek to engage family members and the community as partners in this process. 
I believe with all my heart that children are our future and we, the adults, have a responsibility to help them create a culture of kindness – wholistically – in schools, families and wider communities where they feel empowered through self-acceptance, compassion and collaboration to build a more fulfilling, enriching and meaningful life. 
Colour therapy can help teachers cope with stress and heavy workloads. It can also help children cope with their emotions, behaviour and focus.
Read about the origins and impact of colour therapy below.
What is WHOLISTIC?
 'WHOLISTIC' is an experiential, preventative, educative and therapeutic programme which uses colour, sound, natural aromas, mindfulness and a selection of materials in order to support well-being – WHOLISTICALLY – mind, body, heart and spirit and helps build confidence and self-esteem in children, young people and adults.Taking early action enables children to rebuild their self-esteem and take responsibility for their emotions, behaviour and learning. The outcome will be that they re-engage with education, perform well and are confident and happy young people.
WHOLISTIC is destined to be largely undertaken by children and young people between the ages of 6 and 19. This may be with individual children or small groups of up to 15 as a maximum.A session may last for anything between 30 minutes and two hours. Sessions also can take place with parents, helping them to support their children's self-esteem and invariably look at their own. Such sessions providestrategies to help their own children maintain or build good self-esteem and mental health.
WHOLISTIC Colour Therapy training also addresses the wellbeing of professionals and carers who work with children. By embarking on one of our Facilitator Training Courses you will learn about your own triggers and responses to certain behaviours. We need to know and like ourselves in order to help others.
 Introduction to the History and Science of Colour
The use of colour and light is not new to medicine and well-being. Colour has been used for thousands of years by the Egyptians, Chinese, Indian and Greek cultures. The effects of colour on our moods, health, thoughts and feelings have been studied by scientists for many years. Our preference for one colour over another may be related to the way in which colour makes us feel. Results indicate that full-spectrum light can have therapeutic value for a range of conditions from chronic pain, depression and anxiety,to insomnia, SAD (Seasonal Affective Disorder) and immune disorders. Light of specific wavelengths is already widely used in many areas of modern medicine including laser light treatments for vision problems, to help treat various forms of cancer, and the use of violet light on jaundiced babies.
The benefits of the WHOLISTIC Colour Therapy 7-Step Programme
Each step utilises the wonderful, universally accessible, tool of colour. Colour is a very powerful metaphor which can be accessed in the right side of the brain when words to describe our own inner feelings are just too hard to pinpoint.
The 7-step RAINBOW Methodology: 
R – Recognise emotions, release, relax through colour, mindfulness techniques, movement and playfulness
A - Affirm self-awareness, hope and belief
I -  Imagine through visualisation and colourful vision boards
N - Nourish connection with the magic of nature, the elements and aromas (awaken the senses)
B – Build resilience via increased self-understanding, compassion and self-love instead of being critical of ourselves and others
O - Own our part in relationships with others, cultivate kindness and an attitude ofgratitude (in the Rainbow Warriors circle)
W - Wonder at colours, exploration and expression through colour
Depending on the time allowed for the session, the number in the group, their age and their needs, not all steps are accessed in each session although they do follow in sequence. The programme is designed to be used in all classes every day. Each morning starts with a session enabling children to be in the right frame of mind to learn. Lights are low, relaxing music is played and children are taught various calming techniques that they can use anywhere. ChriSOULa Sirigou can provide more details about the background of colour therapy and the specific benefits to you, your staff and/or parents at a meeting at your school.
WHOLISTIC gives children the tools to enable them to raise their self-esteem, with the accompanying improved outcomes for the school (or the family). For example, exclusions will fall, attendance and behaviour will improve, children will learn to take responsibility for their learning and results will shoot up. By using the WHOLISTIC process we can also help resettle children immediately after school holidays, helping to enable them to get back into the routine that encourages learning as quickly as possible.
Our philosophy is that unless the child is in the right place emotionally and mentally, learning will not take place, however good the teaching and leadership in the school.
So why use WHOLISTIC?
Colour is accessed in the right side of the brain and it is for this reason that we use colour as a useful vehicle for expression in WHOLISTIC. Colour can still be accessed when a person is feeling anxious or angry. Colour is inclusive and accessible in all languages, genres, ages, creeds and cultures.
WHOLISTIC utilises our other senses too; such as hearing, touch and smell. Children and young people choose a colour to represent their feelings at a given moment in time. It is very important that no one ever has to say why they have chosen a colour. It allows them to be honest with themselves about their own thoughts and feelings, without the fear of having to explain themselves or judgements being made about them. It takes away the need to please others by giving a certain answer. Gradually children begin to make sense of their inner feelings and develop and acceptwho they are, and what are their strengths.
Colour is an non-threatening, non-intrusive way to learn to express ourselves. On these fundamental building blocks WHOLISTIC aims to build better self-awareness, self-belief, resourcefulness, resilience and reciprocity. With this comes the confidence to be healthier, happier and more successful.
An Example Workshop For Primary & Middle School Children: 
Bernie The Rainbow Bear & The 7 Colour Bears (Rainbow Warriors) 
— created by ChriSOULa Sirigou
Colour therapy is a happy and safe therapy. With a teaching background in Modern Languages, it feels natural to ChriSOULa to introduce colour therapy to children in both primary and secondary schools. Here is an outline of a workshop suitable for primary school children. Do let us know if you would like further details about the services we offer to secondary schools.
ChriSOULa believes that if children learn to speak the language of colour and understand the therapeutic qualities of colour at an early age, they will be able to acquire the tools for infinite self-knowledge, emotional resilience and confidence.
ChriSOULa created Bernie and her colour bears, The Rainbow Warriors, in collaboration with an experienced local knitter. Working with the bears involves seeing, hearing, articulating and feeling. They can reach anybody regardless of size, height or age and engage with the mind, body and spirit!
The creative concept of Bernie and the seven colour bears
is to help enable children to connect with colour, just by imagining or thinking about them.
Each colour bear teaches practical ways to ease discomfort, applying colour to our systems, reconnecting us to our innate goodness "rainbow powers" and teaching children about the therapeutic qualities of each colour, which then helps children connect to their emotions.
With the help of Bernie, The Rainbow Bear, children are introduced to the concept that we are made out of colourful energy; we are living photocells.
Each Colour Acts As A Mirror
Children naturally feel drawn to the colour that feels appropriate for them at that moment as the body has its own wisdom, and children are self-directed in their own healing process. Using the colour bears, children are allowed to explore their creativity through the medium of colour. They can explore the healing qualities of colour and how they feel, andcan understand themselves and others better, enabling them overall to feel good about themselves.
ChriSOULa Sirigou has extensive experience as a Modern Languages Teacher in Primary, Middle and Secondary Schools as well as in Adult Education. Additionally she has seven years as a Certified Colour Therapist and Heart IQ Coach. Together these experiences have enabled her to develop so many strategies that have benefited children and adults by increasing their level of confidence, building resilience, and recognising their self-worth.
ChriSOULa is the founder of the WHOLISTIC Colour Therapy 7-Step Programme and is building a trained Team of Facilitators who can make the world a better place, for one child at a time.
She has been raising awareness about holistic health and wellbeing on Redshift Radio since 2010 and is the award-winning author of The Book of Soulful Musings.