"The Book of Soulful Musings" The Opportunity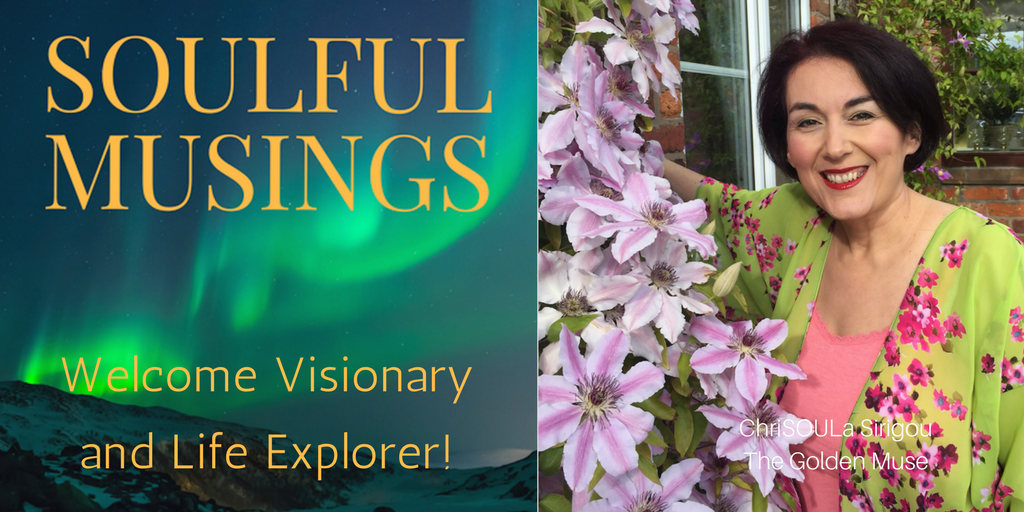 Why Contributing in the TBoSM series??
ENDORSEMENT You will be featuring amongst holistic health and wellbeing experts and influencers with huge audiences putting YOU in front of thousands of people, while endorsing your work…you aren't just reaching more people

You're also getting instant CREDIBILITY. You're establishing yourself as a respected authority. People trust you, take you more seriously, and take in your message more deeply

VISIBILITY You will be part of the promotional campaign and a number of events LIVE and ONLINE connecting with a great number of like-minded people on various platforms.

LEGACY Make a difference! Leave this world a better place!
HOW DOES IT WORK? 
ChriSOULa has carefully selected interviews and with the guest's permission are being professionally produced into a transcript. It would help a lot to have your written permission on using the transcript of the selected interview that has already happened or will happen, either
in an Audio format on ChriSOULa's Health and Healing Show on RedShift Radio and then uploaded on Soundcloud upon your request or
in a Video format on The Golden Muse TVShow using the online Zoom video conferencing platform and then uploaded upon agreement on ChriSOULa's YouTube Channel.
Out of courtesy, you will be invited to be involved in checking the transcript to help ensure that there are no errors like scientific names and/or dates, for example. An email will be sent to you with some guidance and action points to help us move forward with the creative process.
YOUR INTERVIEW
What if you haven't had the chance to have your interview yet?
It will be possible and we can schedule your interview on The Golden Muse TV Show. I'll suggest dates and times to choose from and offer more details including a guest questionnaire for you to complete to help me structure the interview. Email me info@chrisoulasirigou.com to enquire further and make it happen. 
Investment packages vary between £69.00 and £99.00 when you come on board by the end of March 2018 and include:
planning of your interview and production of a fabulous Marketing tool for your business either an audio cast (radio) or a video cast (Golden Muse TV Show)
uploading on the Soundcloud (by production team at RedShift) or on ChriSOULa's YouTube channel
making of the transcript by our dedicated transcriber 
professional editing fees of your interview transcript before being positioned in the appropriate chapter in the book. 
Here is a list of what you need to email out to us to info@chrisoulasirigou.com
to be included in the book's promotional marketing campaign and also in the list of book contributors (see below):
- your BIO including achievements and your vision and intention about the future approx. 150 words
- a recently taken PHOTO (headshot) and business LOGO (for promotional reasons)
- your WEBSITE address
- your SOCIAL MEDIA links (choose the one(s) you are actively using)
Looking forward to welcoming you on board either in Book 1 (get in touch very soon!!) or you may choose to be in Book 2 knowing what your priorities are at this time and how your personal and professional circumstances will allow you to benefit from being part in the book and make your amazing contribution.
I'd love you to connect with me via email info@chrisoulasirigou.com or on Facebook and let's schedule to have a chat – no strings attached.
Share Light, Shine Bright!
ChriSOULa, The Golden Muse xxx