The Spiritual Psychology of Colour
Colour Mirrors Practitioner's Training Course with your teacher ChriSOULa — The Golden Muse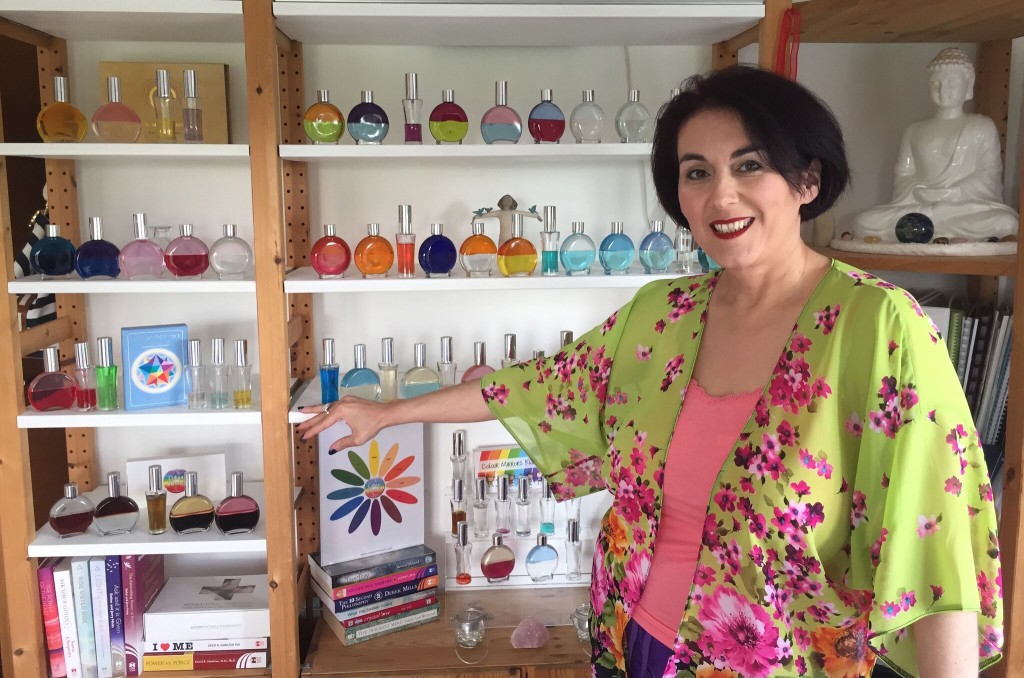 The 9-Day Colour Mirrors Practitioner Programme opens up the gateway to the Language of Light. As a certified Colour Mirrors Practitioner you will offer your clients a variety of readings, chakra balancing and healing sessions.
WHAT YOU CAN EXPECT
The Colour Mirrors Practitioner Training Programme is intensive and split into three parts. It includes the study of:
The spiritual psychology of 19 colours
New chakra colours and why they are evolving
How colour identifies and transforms sub-conscious patterns
Energy techniques used when working with clients
Learn about the power of a colour healing system
How to set up and be a spiritual practitioner in business
This is a transformational experience – your life will change.
Anyone is welcome.
COLOUR MIRRORS PRACTITIONER PROGRAMME
DETAILS
PRICE: £1200 (payment in instalments is possible.)
DATE: 2,3,4 March 2018
LOCATION: At ChriSOULa's Sanctuary of Colour, Cheshire, UK
Car Park Available
Refreshments/hot drinks and healthy, yummy snacks available throughout the training programme.
Please bring your own lunch with you.  Comfortable clothing and notebook.
PAYMENT OPTIONS
An option of instalments is available for payment of fee. If you would like to use this option please register by emailing chrisoula@chrisoulasirigou.com and include a mention of this option in your comments. I will then contact you on the instalment pay plan.
***** Your fee includes support for when you begin to practise with colour and need guidance on any confidence or client issues.
Looking forward to exploring and expanding through the magnificent language of colour, the language of the soul.
Certified Practitioner and Teacher of the language and psychology of Colour
Creator of the 21-day online video programme documentary

"Golden Keys To Prosperity"