A range of products available to you to connect with and choose your colours
These products are destined to empower you to change your life for the better. My clients have trusted working with these products and have seen amazing results almost immediately that included: more intimate and joyous relationships, clarity, business breakthrough and financial success. Once you commit to seeing real shifts happening internally, this has an impact in the way you respond or react to situations unfolding in your life, finding you are in a place of stillness and able to see the challenges as opportunities, resulting in stepping out of drama, less stress, release anger, and more peace and joy.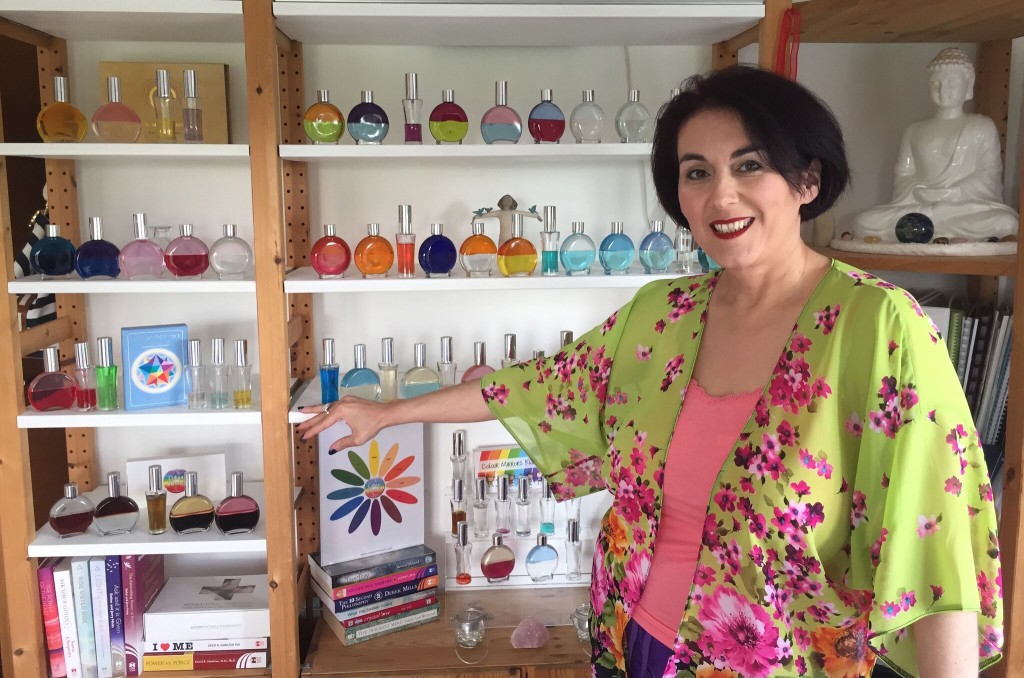 ESSENCES AND OILS
The ingredients in the Colour Mirrors bottles are all natural products: Purified Water, Essential Oil and Vegetable Food Colouring. The bottles are energised by Melissie Jolly, the founder of the system. A spiritual intention has been prayed into the water and oil to speak the language of your soul. These bottles will communicate with you information about yourself, they will answer your questions around what has been blocking you, they will remind you of your purpose and your potential. Once you identify a colour bottle or spritzer that works for you, we can recommend several methods to connect with them and use as self-help therapy.
CONNECT WITH THE OILS AND THEIR MESSAGES HERE
CONNECT WITH THE SPRITZERS AND THEIR MESSAGES HERE
EMAIL US YOUR ORDER HERE: info@chrisoulasirigou.com
PRICE PER COLOUR THERAPY BOTTLE OR SPRITZER: £30.00 (+ P&P)
THE BOOK OF SOULFUL MUSINGS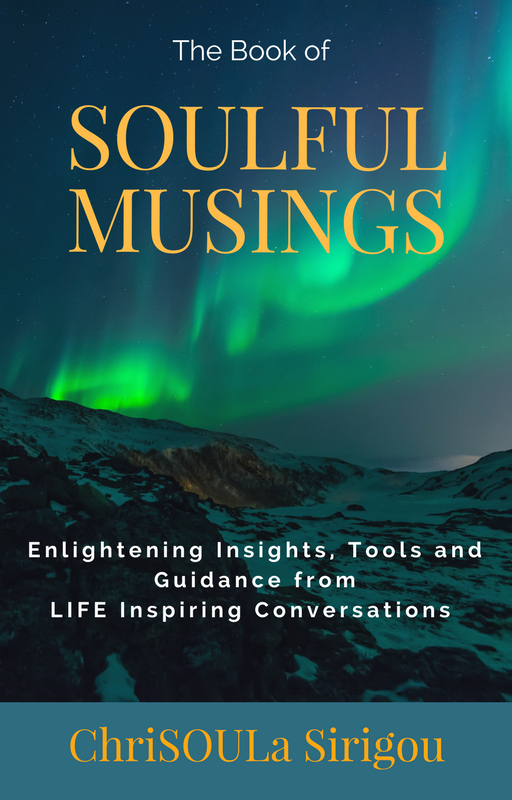 Organized into ten chapters, each one representing a powerful "key" in ChriSOULa's own colourful, evolutionary journey, and introduced with a personal essay by ChriSOULa, The Golden Muse, herself – The Book of Soulful Musings features insightful selections from the most meaningful conversations between ChriSOULa Sirigou and some of today's most heart-centred thought leaders and holistic health and healing educators.
Visionaries share their lessons in finding purpose and being in the flow of prosperity. Authors and teachers explain our complex relationship with the mind, the heart, the gut and the spirit and the healing powers of creativity, compassion and connection. And change makers explore faith, forgiveness and letting go.
Paired with uplifting poems and beautiful photographs, including many from ChriSOULa's explorations and retreats in her motherland Greece, The Book of Soulful Musings promises to be a timeless keepsake that will help readers awaken to LIFE's wondrous possibilities in this colourful quest to learn to Love yourself more, trust your Intuition, be in the Flow of life, always Exploring, Expanding and Evolving.
1-1 Mentoring with ChriSOULa Sirigou
ATTEND THE NEXT EVENT