Dear LIFE Explorer,
Hello and Welcome!
I am ChriSOULa Sirigou, a teacher, broadcaster, emotional wellbeing educator and author. Super excited to share with you my new evolutionary path as the author of the book series THE BOOK OF SOULFUL MUSINGS
: En
lightening Insights, Tools and Guidance from LIFE Inspiring Conversations.
Delighted to share with you
 that the Crowdfunding Campaign for
BOOK 1 Holistic Health and Healing for Mindful, Conscious, Joyous and Prosperous Living was successful.
Thank You so much for your help in bringing our book to life.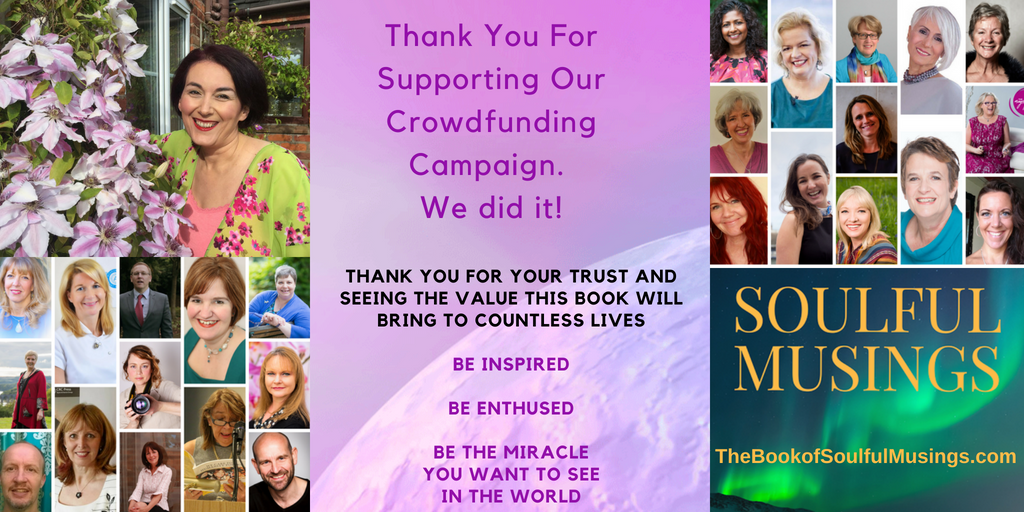 For the first time, inspiring conversations about LIFE and soul-expanding insights that have enlightened LIFE explorers since 2010 on The Health and Healing Show  and on The Golden Muse TV Show are collected in an inspirational and educational Self Care Toolkit, The Book of Soulful Musings (TBoSM), a beautiful, cherishable, deeply-affecting book.
SYNOPSIS BOOK 1
Organised into ten chapters, each one representing a powerful "key" in ChriSOULa's own colourful, evolutionary journey, and introduced with a personal essay by ChriSOULa, The Golden Muse, herself – The Book of Soulful Musings features insightful selections from the most meaningful conversations between ChriSOULa Sirigou and some of today's most heart-centred thought leaders and holistic health and healing educators.
Visionaries share their lessons in finding purpose and being in the flow of prosperity. Authors and teachers explain our complex relationship with the mind, the heart, the gut and the spirit and the healing powers of creativity, compassion and connection. And change makers explore faith, forgiveness and letting go.
Paired with uplifting poems and beautiful photographs, including many from ChriSOULa's explorations and retreats in her motherland Greece, The Book of Soulful Musings promises to be a timeless keepsake that will help readers awaken to LIFE's wondrous possibilities in this colourful quest to learn to Love yourself more, trust your Intuition, be in the Flow of life, always Exploring, Expanding and Evolving.
40+ contributors so far have said YES to the calling.
Book 1 of The Book of Soulful Musings series is due to be published in Summer 2018. The book PRE-LAUNCH happened on Thursday 19th April 2018  in Nantwich, Cheshire, in England.  One of the most exciting parts of being part in TBoSM is its powerful storytelling, collective energy, diversity, richness coming from every single one of the contributors across the UK and other countries in the world. Find out more here.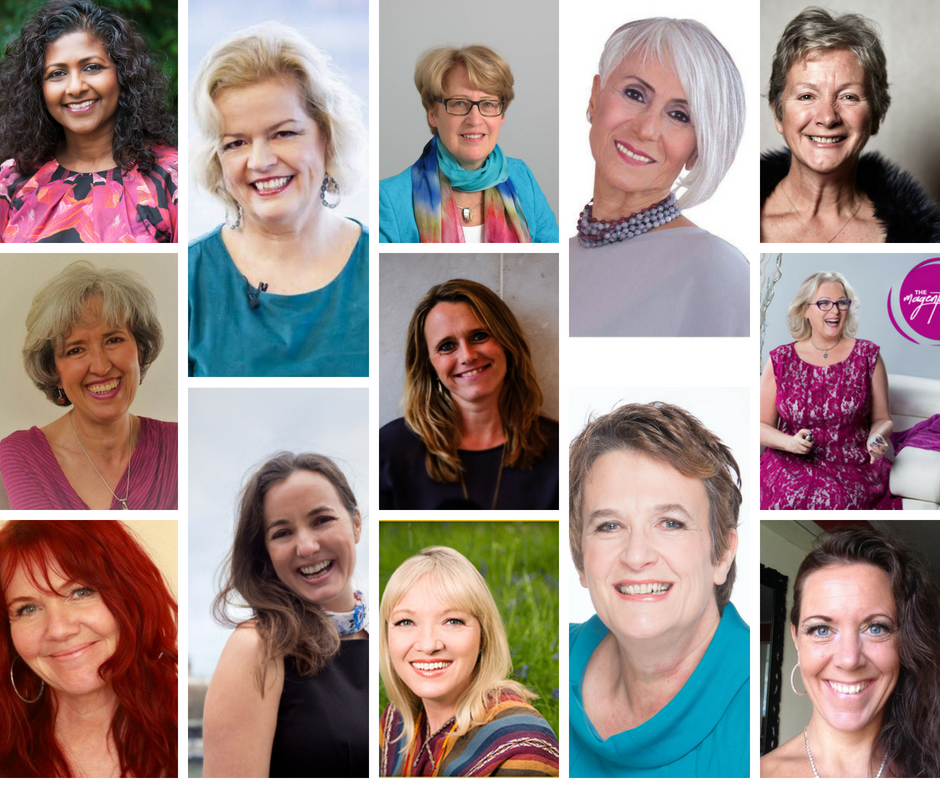 Thank You For …
actively promoting and supporting the book and its Crowdfunding Campaign
raising awareness via Social Media, newsletters, blog articles, mini presentations, Facebook Live calls, Radio and TV Shows
holding space whilst the book is being written, edited, designed in colour and published end of Summer 2o18
contributing your energy to an amazing LAUNCH (exact date and location TBA) and giving the book the exposure it deserves. We will all benefit from its creation and promotional/advertising campaign.
KEEP THE MOMENTUM GOING Summer 2018
After creating a big buzz on Thursday 19th April with the Book Pre-Launch day event and Radio Interviews on ChriSOULa's Show, we continued celebrating on World Book Night on Monday 23 April on GoldenMuseTV Show with the majority of the Book Contributors joining us from across the UK and other countries in the World. This massively helped create more awareness and kept the momentum going to support the book's Crowdfunding Campaign which was a SUCCESS!
Once the book is published, there will be Meet the Authors events in various places near to where you are based, inviting your friends and followers to come and connect and purchase a signed copy of the book. This is something that can be discussed in detail at a later stage including plans for the book's official LAUNCH.
SOCIAL MEDIA SUPPORT 
I'd love to connect and to engage with you on Facebook  Twitter and YouTube. You can help us spread the word about the book by sharing events, posts and videos on your own social media. As you know, Social Media is a powerful method of getting the message out to a global audience.
GOLDENMUSETV SHOW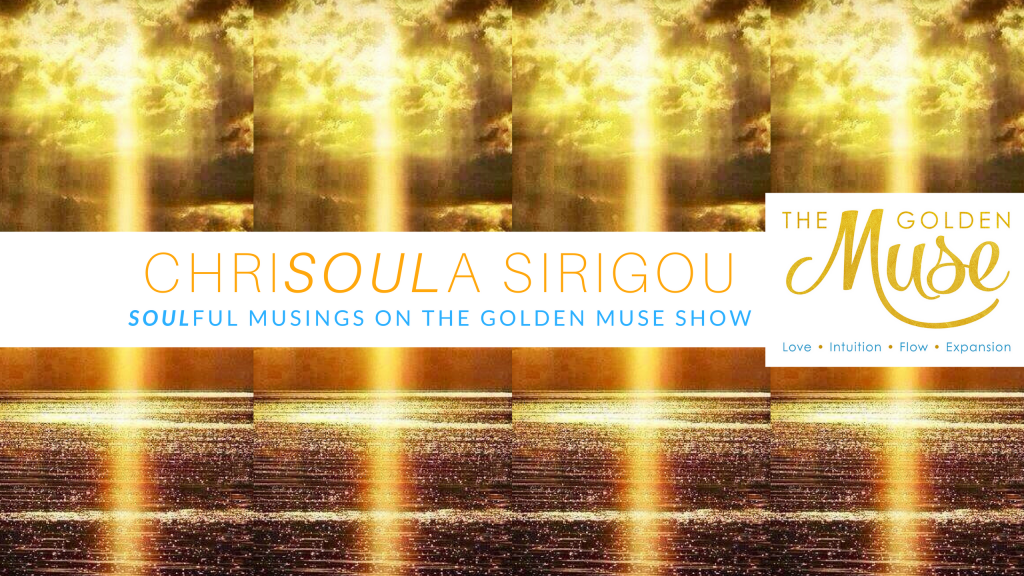 THE GOLDEN MUSE SHOW
It will be utterly essential for us all being part in this exciting book project to connect frequently on the ONLINE Holistic Calls I host on my show on ZOOM video conferencing platform connecting with other LIFE explorers. A couple of things to do first:
1) Register here first: www.chrisoulasirigou.com/live-holistic-calls (if you haven't yet)
2) Subscribe on The Golden Muse Show YouTube Channel to watch back LIFE Inspiring Conversations
Naturally, sharing updates on your social media channels with your personalised message helps raise awareness about the book and also about yourself, your passion and your contribution.
I am grateful for all your contributions, positive energy and help in the making of this book which will lighten up so many hearts and will feed the minds and souls of our generation and the generations to come. Let's embrace everything that 2018, The Year of World Service, promises to bring to us on a personal and professional level and also collectively – deepening our self love and the abundance of possibilities us working together! We are one! Colourful Blessings, ChriSOULa The Golden Muse xxx
With much gratitude, excitement and joy in creating and publishing The Book of Soulful Musings and together we make a difference.
ChriSOULa #TheGoldenMuse xxx
ChriSOULa Sirigou – The Golden Muse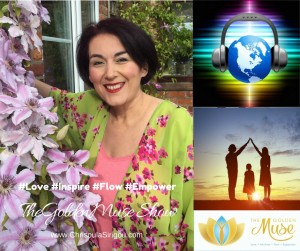 ChriSOULa has for 25 years been teaching the power of heartfelt communication through languages internationally, from teaching young people in private language schools in Greece, business people in France and adults in Further Education Colleges in cosmopolitan London, to empowering British A-Level students through 7-day work experience placement trips in France as a Secondary School Teacher of Modern Languages. She teaches the language and psychology of colour through Colour Mirrors practitioners training programmes for coaches and evolutionary teachers in the UK, Greece and The Netherlands, a colour system that teaches spiritual self-empowerment. ChriSOULa has also set up colour therapy for kids courses.
She is the co-author of "The Book of Inspiration" and currently in the process of writing her book "The Book of Soulful Musings". ChriSOULa hosts a weekly live radio show called "The Health and Healing Show" on RedShift Radio and enjoys LIFE Inspiring Conversations on The Golden Muse TV Show. She is passionate to empower parents and entrepreneurs to learn how colour principles can help you become more conscious and more prosperous in LIFE.