Chri
soul

a Sirigou The Golden Muse
 Inspires and Celebrates LIFE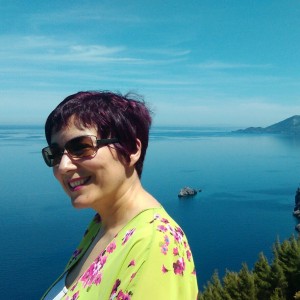 Chrisoula, the Golden Muse, is a teacher and guide in the most natural form – she inspires and celebrates LIFE and deeply understands what's at the heart of our curiosity to learn. Chrisoula lives her life in celebration of the power of learning and the depths of discovery that can transform how we live our lives. Learning a language goes to the heart of a culture and Chrisoula's heart is firmly rooted in her Greek origins – the Golden meaning of her name has inspired her title, the Golden Muse and she invites you to join her on a journey of discovery and celebration of all that her home land has to offer. Chrisoula invites you to step onto the path of discovery and learn from the Languages of LIFE "Love" "Inspiration" "Flow" "Expansion" as she guides you to expand, explore and transform on a journey choosing from …
Chrisoula was the perfect coach/guide/companion on a magical journey of discovery, both inner and of the island, on our Wild Women's trip to the Greek island of Santorini. During the 3.5 Day LIFE Greektreat she provided a beautiful safe and joyful container for inner exploration, and discovery of what the island had to offer. She was open and accommodating to our needs as a group and individually and flexible with schedules. I could relax completely as I felt held in her loving and competent embrace. And of course she speaks Greek! I definitely want to come back for more. — Satya Van Nood, Holland, October 2015
LIFE EVENTS
They combine all elements of Chrisoula's inspiration and expertise and encourage us to learn from, transform and celebrate our own lives.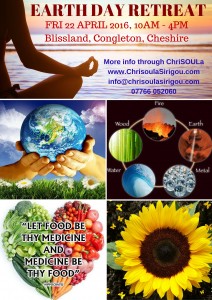 Whether you join World Book Day, World Earth Day, Honouring Soul Connections, Expansion Through Colour Workshops or any of her enriching events and social gatherings with remarkable speakers including Dr. David Hamilton, Derek Mills – The Standards Guy, Liz Keaney, Dr Dawn Cox and many more, Chrisoula's intention and passion is to inspire you to share your light and guide you to make sense of your own LIFE language while connecting with like-hearted and soulful people.
LIFE "ON AIR" CONVERSATIONS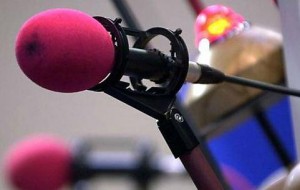 Every Thursday from 2pm to 4pm, Chrisoula interviews a variety of guests, authors and experts on the show she hosts Health & Healing LIFE Conversations  on RedShift Radio sharing LIVE their insights, inspiring stories and experiences with listeners from anywhere in the UK and the whole world. This way Chrisoula encourages others to join in a greater global celebration of the languages of LIFE – Love, Inspiration, Flow and Expansion.
What people say …
Last time I went to Greece they were still using the drachma, and I'd only ever visited smaller islands on family holidays, mostly when I was too young to remember, so the chance to visit the country again after such a long gap, visiting the mainland, and under the guidance of a native was one not to be missed! After five years of Greek lessons with Chrisoula in October 2014 it was great to be able to put my skills into practise, it's amazing how much it reinforces your language when you use it in a real life situation. Nafplio was our first stop, a lovely little town READ MORE…>>

Let's celebrate LIFE together, as one!

Colourful Blessings,

ChriSOULa — The Golden Muse xxx