Hi LIFE Explorer! I'm ChriSOULa Sirigou The Golden Muse
And I Am Here To Help You Enrich Your LIFE.
ARE YOU LOOKING TO STEP TO THE NEXT LEVEL, RAISE YOUR CONFIDENCE, IMPROVE COMMUNICATION, RE-IGNITE YOUR PASSION OR FIND PURPOSE IN LIFE?
Then you are in the right place. I am a Colour Psychologist and a Heart Intelligent Relationship Coach.
My approach is driven from three different fields and presents a synthesis of colour psychology, effective communication tools as well as mindful living.
My name, ChriSOULa, in Greek means "the Golden lady" and I am dedicated to empowering you on your journey to enrich your life with your gold lying inside, waiting to be mined and fully claimed as yours.
As a Colour Psychologist and teacher of the Colour Mirrors Coaching Method, I help young children and adults liberate themselves from blocked emotions that are the cause behind many physical and mental health symptoms like lack of sleep, anxiety, eating disorders, lack of confidence and self-esteem etc.
Having worked with children and young people as a Modern Languages teacher in primary and secondary education over the last 25 years and undertaken research in child development and colour psychology, I believe that many schools ares struggling to provide an appropriate mental health environment, and that over-stretched parents are also finding this difficult because of their fast-paced lives. I feel children need to be empowered to seek solutions and take control of their emotions, rather than be controlled by them.
My work with my clients, in person and online, combines the principles of colour psychology, mindfulness, meditation, numerology, aromatherapy and emotional intelligence. My Colour Mirrors workshops are dedicated to help empower emotionally resilient kids and help support families and schools.
Since 2010 I've inspired and promoted Holistic Well-being advocates on my weekly Health and Healing radio show on RedShift Radio and also on my Golden Muse TV channel. Some of them are now published authors in my first award-winning anthology series, designed with the therapeutic elements of Colour psychology in mind.
It is a joy for me to use my gifts to help you claim and shine your precious Gold.
I look forward to connecting with you!
………………………………………………………………………………………………………
2019 Book Signing Events, Webinars and Workshops
Exhibiting and Speaking about Colour Psychology at Positively Empowering Kids Festival Sunday 30th June Nottingham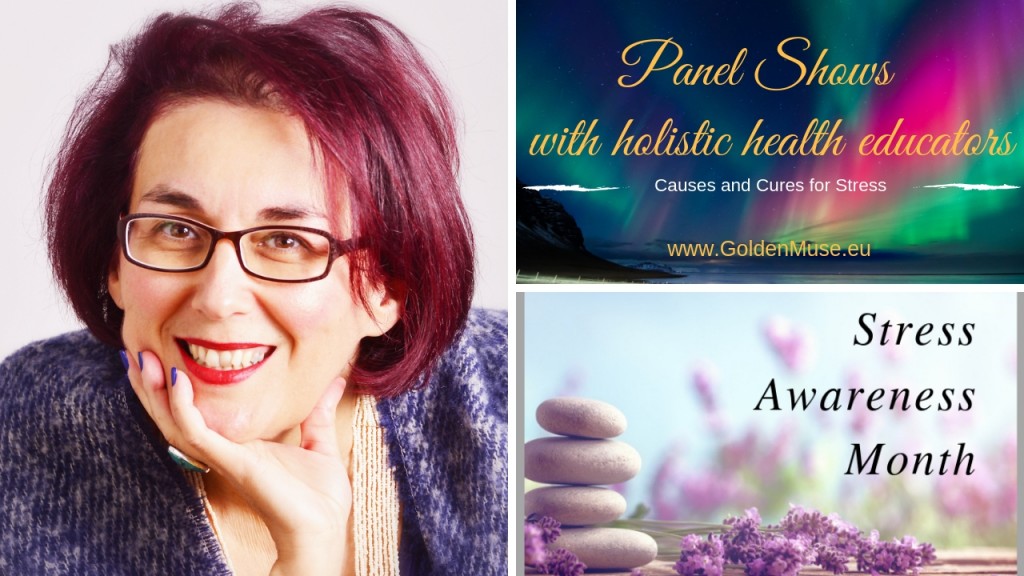 ---
"The Book of Soulful Musings is a wonderful contribution to our reading libraries – hosting a wide range of experts from all walks of life it is a cornucopia of insight, inspiration and wisdom. A volume to dip into when needing a lift; to turn to when needing comfort and to bring joy to your heart on a difficult day."
— Davina Mackail, Hay House Author, United Kingdom
"ChriSOULa is an author, broadcaster and spiritual teacher who serves her community with soul. She is one of the most generous and giving people I have met and blessed to be a part of what is typically her style – to be inclusive and to raise everyone else's profile with projects. This time it is her turn, richly deserved, a book that truly reflects the soul in ChriSOULa."

— Moira Bush, Author of "8 Colours of Prosperity", Canada

"ChriSOULa hosted a workshop in Nantwich Cheshire that I was giving on child meditation and conscious parenting and was invited on her fabulous radio show afterwards. With some people you spend a day and feel like you have known them forever. That is how I feel about Chrisoula. We have such a deep connection. And I strongly admire her passion and dedication to sharing soulful inspiration. Chrisoula is driven by a deep desire to serve her community in Nantwich as well as internationally, and we all know where such passion and devotion to help can lead people. I look forward to seeing many more beautiful projects evolve from Chrisoula in the future and am honoured to be featured in her new book The Book of Soulful Musings."

— Gitte Winter, Author of "The Children's Meditations In My Heart", Denmark