Chri
soul

a Sirigou The Golden Muse
 Inspires and Celebrates LIFE
Who is Chrisoula Sirigou — The Golden Muse?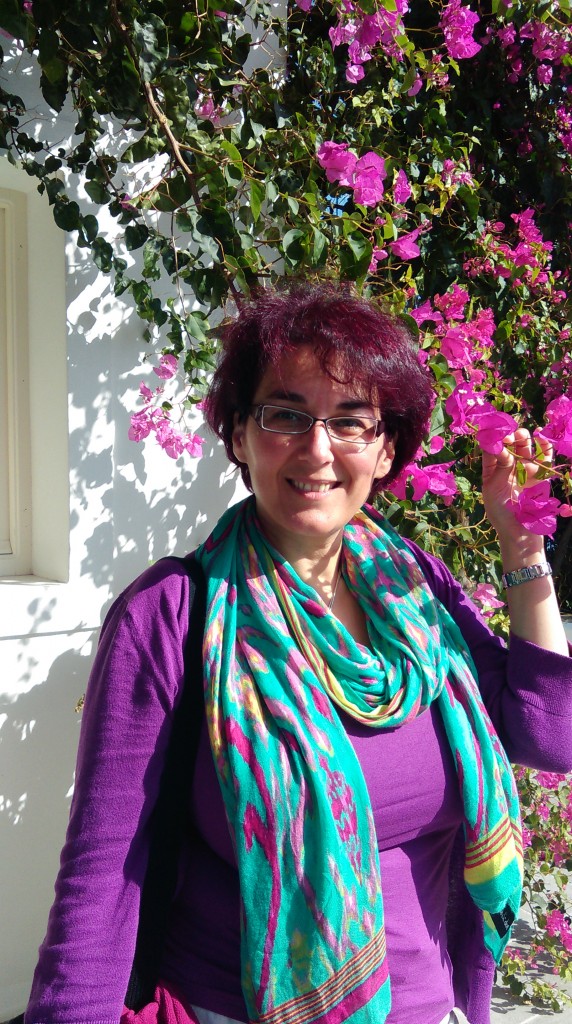 A teacher, broadcaster and visionary guide in the most natural form – she inspires and celebrates LIFE and deeply understands what's at the heart of our curiosity to learn and grow. Chrisoula lives her life in celebration of the power of learning and the depths of discovery that can transform how we live our lives.  Chrisoula's heart is firmly rooted in her Greek origins – the Golden meaning of her name has inspired her title, the Golden Muse, and she invites you to join her on a journey of Love, Inspiration, Flow and Expansion celebrating of all that her home land has to offer: Abundance of Light, Colour and a big Heart. Chrisoula invites you to step onto the path of discovering your inner golden power and learn from the Languages of LIFE as she guides you and inspires you to Explore, Expand and Evolve.      
ChriSOULa hosts LIFE Awakening Celebrations, Online Courses and Circles, Colour Mirrors Workshops in the heart of England and Greektreats™ in Greece, inspiring LIFE Explorers to connect, learn and celebrate: 
World Environment Day 5 June
World Peace Day 21 Sept
World Kindness Day 13 Nov
ChriSOULa has been involved in radio broadcasting and hosting LIFE Awakening Experiences in England and Greece since 2010 and  is now listed as "One Of The UK's Leading Evolutionaries" following a public vote carried out in June 2016 by Rachel Elnaugh's Source TV.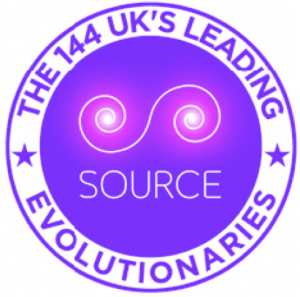 When deciding to invest in you and your own self awareness you may choose to receive one-to-one life-affirming and empowering Colour and Numerology Vision Readings with ChriSOULa, Colour Psychologist and Colour Analyst, or attending in person her Colour Mirrors Practitioners Workshops or her colour courses online. Chrisoula's energy and passion will inspire you to dig deep and embrace the gold inside you guiding you to make sense of your own LIFE language and share it with the world.
"Chrisoula was the perfect coach/guide/companion on a magical journey of discovery, both inner and of the island, on our Wild Women's trip to the Greek island of Santorini. During the 3.5 Day LIFE Greektreat she provided a beautiful safe and joyful container for inner exploration, and discovery of what the island had to offer. She was open and accommodating to our needs as a group and individually and flexible with schedules. I could relax completely as I felt held in her loving and competent embrace. And of course she speaks Greek! I definitely want to come back for more." — Satya Van Nood, Holland, October 2015

LIFE INSPIRING CONVERSATIONS

with Chrisoula The Golden Muse

"LIFE HOLISTIC CALLS" ONLINE FORUM Second Monday of the month, 7.30PM (UK time). Register Here >>
"THE HEALTH & HEALING RADIO SHOW" Every Thursday from 2pm to 4pm (UK time) Broadcasting LIVE from the studios of RedShift Radio, Nantwich, Cheshire. Listen in Live Online Here >>
Since 2010 Chrisoula has interviewed hundreds of guests and a GREAT number of holistic educators, authors, change makers and visionaries on her Monthly Online Holistic Calls and Weekly Health and Healing Radio Shows sharing LIVE insights, top tips, inspiring stories and experiences with listeners and participants from anywhere in the UK and the whole world. This way Chrisoula encourages us to join in a greater global celebration of the languages of LIFE – Love, Intuition, Flow, Expansion.
Connect with Chrisoula via email info@chrisoulasirigou.com on Facebook, Twitter, Instagram, LinkedIn and express your interest to book your space as a guest on her digital platforms: Weekly Radio Shows, Monthly Holistic Calls or Ten-Minute Mastercalls to share your gift and increase your visibility.
Dare to Shine Bright!
Colourful Blessings,
ChriSOULa — The Golden Muse xxx