Your Invitation  

to  C o – A u t h o r
Rainbow
 

Letters to Mother Earth:
Children's Response to a Planet in Crisis
Offering your Child the gift to
Share their Message with the World!
"I believe that children are our future
Teach them well and let them lead the way
Show them all the beauty they possess inside
Give them a sense of pride, to make it easier
Let the children's laughter remind us how we use to be"
– The Greatest Love of All
Songwriters: Linda Creed, Michael Masser © Sony/ATV Music Publishing LLC
This is a clarion call.
Dear Parents, Grandparents, Teachers, Creatives, Change makers and Activists … and anyone who believes that children are our future
We are facing an unprecedented global emergency, the people and the natural resources on this planet are in crisis and we are in the midst of a mass extinction event. Scientists believe we have entered a period of abrupt climate breakdown. Carbon emissions and temperatures keep rising; ecological collapse has begun. On this course we are likely to see abrupt and irreversible devastation. The time for denial is over – It is time to act.
We know the truth about Climate Change.
We also know Chronic Disease is On The Rise.
Cancer, autoimmune diseases, Alzheimer's, as well as depression, anxiety, arthritis, heart disease, autism, sleep and eating disorders, obesity, and more 
are on the rise
. Millions are suffering each day. Millions are on a desperate search for answers…
What if … the answers come from our children and young people?
What if … the answer lies in saying Yes to being kind to oneself, to the planet and others and to helping co-create a culture of kindness in families, schools and wider communities?
This is an invitation to write a letter of response to this multifaceted crisis. This can be a letter to/or from the Earth, future or past generations, those who hold positions of power and influence, or other species. The idea is open to interpretation: it could come from a personal place, be dramatic in form, be a call to action. The invitation is open to all - to think beyond the human narrative and to bear witness to the scale and horror of this multifaceted crisis both on an environmental level and, collectively, as humans, living on Mother Earth. This is an opportunity to pause; to ask how this existential threat affects the way we wish to live our lives and the action we take.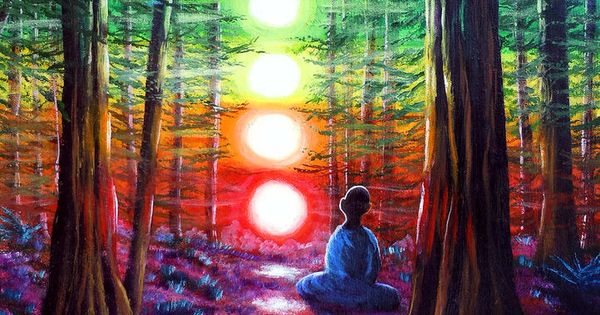 We want you to join us.
The time for action is now.
Does your child love to write or draw?
Has your child got a special connection with words or colour(s)?
Has your child got big dreams for the future?
Is your child passionate and determined?
Is your child conscious about their connection with Nature and Mother Earth?
I am an award-winning author – and I would love to share the opportunity for your child to contribute to my next group anthology book and become a published author in 2020! My first book "The Book of Soulful Musings: Inspiring Conversations to Live LIFE with Love Intention Flow Ease" was designed in colour and published in November 2018. So far, it has reached hundreds of readers in many countries in Europe, USA, Canada and South Africa.
30 heart-centred co-authors who were interviewed on my shows shared their life-inspiring stories, tools and expertise on all aspects of wellbeing – mind, body, heart and spirit. The book is interspersed with thought-provoking quotes, uplifting poems and exquisite professional photography. Our Soulful Musings ambassadors are located in the UK, the Netherlands, Cyprus, Denmark, Sweden, France, Greece and Canada.
There is no feeling in the world like seeing your words in a book – never mind actually receiving a GOLD award for it!
This year I am combining my passion for books with my love for children, their mental health and emotional wellbeing and what legacy we leave behind to them, and I've launched a new project: "Rainbow Letters to Mother Earth: Children's response to a planet in crisis."
As an author, colour therapist, broadcaster and teacher with 28 years in education, it has been my life's purpose to inspire children and young people and show them they could achieve amazing things (like becoming an author) just by being passionate and believing in their own voice and their unique colours. It is my heartfelt intention to inspire children to express themselves; to be courageous, creative and compassionate. I love to see children's skills and dreams being nurtured and for them to realise that they can achieve anything!
WHY THE "RAINBOW LETTERS TO MOTHER EARTH" PROJECT?
The project allows children (and adults) to express their connection with Colour and THE MAGIC OF RAINBOWS as well as their response to the ecological crisis.
How can we improve our relationships with ourselves and others whether in schools or families?
What's their take on what we can do collectively to save Planet Earth? 
What can we do to
 create opportunities for education to change?
I believe topics like

Kindness, Joy, Hope, Collective Action or Togetherness, Miracles and Magic describe the beauty, significance and meaning of what RAINBOWS can represent in our lives and our connection with Mother Earth. I am looking for a short story, poem, essay (it could also be in the form of a recipe or list of acts), related to any of these topics and what they mean to your child.
Let's allow children to explore positive emotions.
Let's allow adults to see LIFE on Mother Earth through children's eyes.
How to enter
Our goal is to make 100 children and young people, aged 5-19, published authors in 2020. Some of these 100 spaces are taken already with submissions from countries such as the UK, USA, Cyprus and Denmark. In the book we also invite entries from adults who share the vision, mission and purpose of the book and we have allocated 25 spaces.
Poems should be no more than 50 lines, short stories should be under 400 words, and essays may be 750 words or under. We cannot accept work that has been published elsewhere.
To enter and secure your space in the book, fill out an Application Form and make your online payment HERE. £79.00 per child's entry covers all the professional behind-the-scenes work - and all children will receive a certificate and be placed into a prize draw for a chance to win a personalised Colour and Numerology report completed by ChriSOULa herself that reveals insights about your child's strengths and areas they need to develop following analysis of their date of birth.

Plus, they will be PUBLISHED AUTHORS in 2020!
Submission of your "Rainbow Letter" needs to be as an Microsoft Word document, clearly labelled with your name and your work's title, to chrisoula@chrisoulasirigou.com by 4.00pm on 4 April 2020 at the latest. Title your email "Rainbow Letters to Mother Earth".
Let's inspire others with your active hope and kindness!
The RAINBOW LETTERS was set up to inspire and motivate children, young people and adults everywhere.
If you have any questions, please do get in touch with us: chrisoula@chrisoulasirigou.com
If you haven't already connected with me, you are welcome to do so. Click here to connect with
ChriSOULa
.