The Book of Soulful Musings Contributors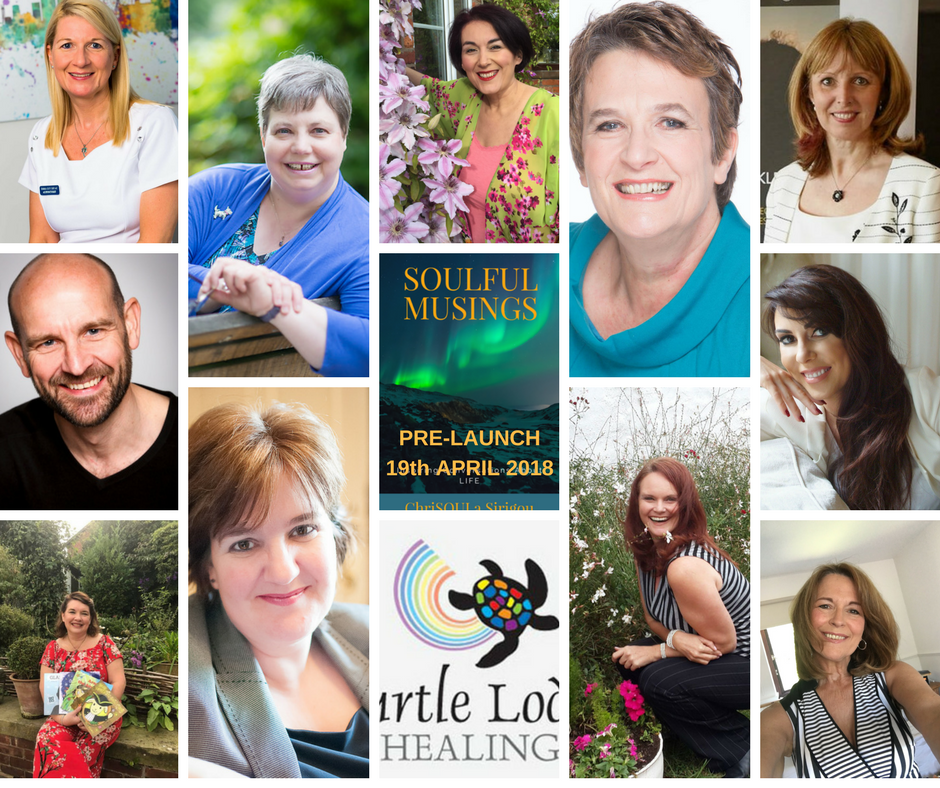 Ali Wheeler
Andrew and Nicci Fletcher (France)
Anna Ananda Numell (Sweden)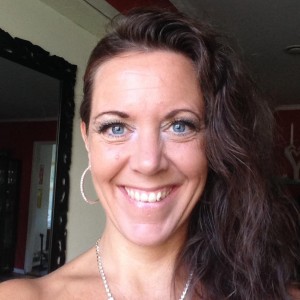 Anne-Marie Mayers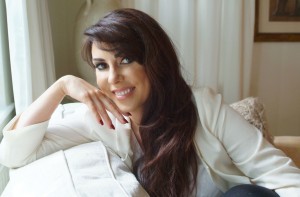 Anne-Marie is a Life-Coach & founder of the Soul Awakening Academy, with a deep held spiritual urge to bring Energy Healing to the forefront. The Soul Awakening Academy is destined to train the next generation of coaches & healers training people to unlock their full potential and bring about lasting change at a core level. From coaching and training people, through improvement and enlightenment, to supporting entrepreneurs and business professionals throughout their working lives. Fully accredited Institute and Leadership Management Coach (ILM5), Positive Psychology and Well Being Coach, Master NLP & Time Line Practitioner, Master Hypnotherapist & Metaphysical Healer.
Anne-Marie has a deep passion for transformative change. The power of learning about her own core emotions helped her to rediscover the joys of life to the point that she dedicated several years of studying the mind, emotions and behaviours.
https://annemarielifecoach.com
Bridgette Hamilton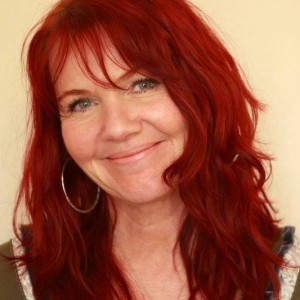 My name is Bridgette Hamilton and I've been a complementary therapist for 20 years. This has given me a deep understanding of our physiology, especially the role our nervous system plays in our behaviour and how we feel in our own skin. I also studied nutrition and diet at the same time and have kept a special interest in it ever since. 10 years ago I got a diploma in hypnotherapy, which rounded out my understanding of how we 'tick' even further. I was, and still am, especially interested in our relationship to food and particularly sugar, and the role it plays in our bodies. Over the last 10 years I have done a large amount of research into the fine balance in out bodies' ecology, and how to regain that when it becomes out of balance, resulting in addictive urges with food, and especially sugar (I must point out that processed carbohydrates are also in this category, and they are turned into simple sugars by the body). I love helping women uncover simple facts about themselves that empower them to make extremely powerful decisions concerning their food and subsequently their bodies. The simple fact is…we are NOT weak willed, greedy, de-motivated or somehow unable to 'stick to a diet'…we are simply at the mercy of our body chemistry, and so therefore can gently regain control once we have this understanding about ourselves. I believe that there is a very simple formula for enjoying  good health, by enjoying foods that enable the body to connect back to its own fat burning system. This has a wonderful 'knock on' effect of helping women (and men!) to feel wonderfully powerful, not only physically, but mentally and emotionally too, leading them to enjoy a strong body and a life free from diets. It is, and always will be, a constant source of pleasure for me to see this understanding unfold for the women I help.
www.breakthrough-weightloss.co.uk
Connie-Lee Bennett (France)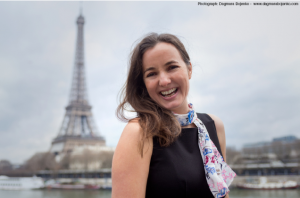 Connie-Lee Bennett is the fabulous founder of Meraki Therapy. Meraki is Greek and it means doing some-thing from the soul. This is central to her approach.
She is passionate about inspiring people to awaken to and live who they truly are. When she was at university she went to the movies in her Pyjamas and her friends kept on saying to her, "Connie there is clearly nothing that you won't do. You don't seem to care what others think of you at all". This is when she realised that her outward confidence was just a mask. Her nonchalance covered her deep insecurities about wanting to be accepted, so had created her own belief system; "If I appear more confident, people will like me". Since starting her journey of awakening she has learnt not to be so hard on herself and no longer tries to be who other people expect her to be and is finding this a lot less tiring way to live!
Connie often asks her clients, "Who are YOU?" because it's not a question most people feel comfortable answering. At the heart of her therapy she helps people to rediscover their answers to this questions. She helps people discover the masks they have been wearing their whole lives and how to start living without them, knowing that they are now living their truth.
Constance Schaap (Netherlands)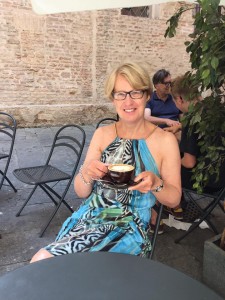 Constance started her career as an organisation advisor and Financial Manager. Helping organisations to fulfil their mission and use the resources of money effectively. The last 5 years of her business career were dedicated to advise on real estate planning and strategy choices and being a board member of the Works Council. Discovering that her passion for personal development and coaching was calling to take another step, she ended her business career to start her own coaching business. She is a certified Heart Intelligence Heart IQ™ coach, a Heart IQ™  Relationships Coach and an active member of the Heart IQ Academy founded by Christian Pankhurst in the Netherlands where Constance lives. She is also certified for non-violent communication level I and II by the Centre of Non-violent Communication of Jan van Koert in the Netherlands. As a coach her mission is to support women to step into their power and follow the guidance of their hearts. Finding ways to connect with themselves and spirit and create a joyful and fulfilling life. Constance is currently studying to become a Colour Mirrors Practitioner and will be bringing Colour Analysis in her coaching business in the Netherlands. Contact Constance via email here: cschaap@de-schapen.nl
Daksha Patel
www.your-mind-at-work.com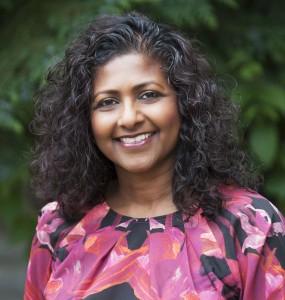 Davina Mackail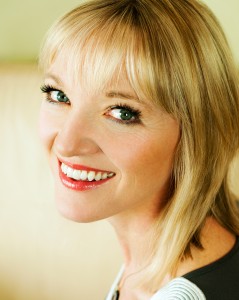 I am a Spiritual educator, shamanic seer and healer, dream expert, energy healer, feng shui and space clearing expert and alternative branding expert.  In all my undertakings my greatest intention is to unlock the gateway to your most glorious self. This has led to a lifelong study of the human mind, metaphysics, quantum physics, the nature of consciousness, philosophy, psychology, dreams, symbolism and shamanism – a passion that is as much part of my being as breathing.
When not busy with clients I am also an experienced writer, presenter and motivational speaker. I am considered a trusted and respected source of wisdom and an inspirational mentor. I'm also a firm believer in the transformational power of humour!  My diverse business and medical background, together with my in-depth exploration of the world's esoteric belief systems provides me with an unorthodox skill set designed to get you brilliant results!
Derek Mills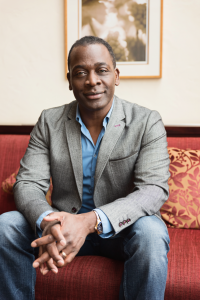 The son of Jamaican immigrants, Derek was born in Birmingham in 1965.  He grew up happily there with his six brothers and sisters, until the age of 13, when his mother died. This plunged him into the world of a stutterer.
Throughout his 20's and 30's, far from being successful Derek had great financial challenges and debt. His situation became dire, and at one point his family home was moments away from being repossessed by the bank. He was working long hours and this kept him away from his family. 
By the end of 2003, in a moment of despair, Derek discovered a way to live his life differently. Out of this came a unique approach that changed everything, irrevocably. Over the next four years he turned his life and business around, made his first million and people began to ask him how he did it.
Derek is the author of The 10 Second Philosophy® published by Hay House. Using the power of TrueSelf and the utilization of Standards instead of goals to achieve happiness and success, Derek is invited to speak internationally and to coach and advise others.
Derek is the creator and power behind the Standards Revolution™, through which he shares his philosophy of living by Daily Standards™. If you have ever set goals and not achieved them, then Daily Standards™ are the missing link to your happiness and success. If you have never set goals then Standards is an alternative way to live the life of your dreams.
Elaine Hanzak
Elaine wrote 'Eyes without sparkle – a journey through postnatal illness' (CRC Press, 2005) to offer hope and to challenge the stigma around mental health. It describes her experiences following the birth of her son. Formally a teacher, she has dedicated her life to perinatal mental health since her first book was published. Elaine has spoken internationally, including at the European Parliament and at the Marcé Society conference in Sydney; been on television programmes such as BBC Breakfast and is often in local and national media. Elaine has been invited to speak to a wide range of corporate audiences, health professionals and students to learn from her experiences. Having to overcome a close bereavement in 2011 has added to her inspirational messages about life. Elaine's second book – 'Another Twinkle in the Eye' (CRC Press, 2015) is a guide for parents who are considering another baby after a previous perinatal mental illness and ideas for how healthcare professionals can support them.
Testimonials report that her first book continues to save lives and her second is helping to create new lives. Elaine's passion and expertise is around mental health and the need for self-care. This can be around the perinatal (antenatal and postnatal) period relevant to families and also generic awareness of mental health within our professional and personal lives. Her overall message is positive and of hope for anyone facing, or affected by, mental health challenges. She aims to inspire people to make a difference in their own and the lives of others so that more eyes can regain their sparkle and delight in life, as she has done.
She lives in Helsby, Cheshire with her son and a new kitten called Mog.
https://www.facebook.com/elainehanzakauthor/ 
https://twitter.com/elainehanzak?lang=en   
Emma Guy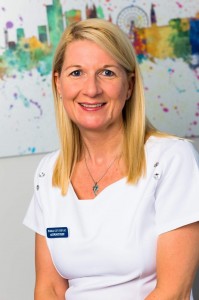 Emma came to acupuncture after a period of illness where she was diagnosed with ulcerative colitis. She tried acupuncture and it worked and it was at that point Emma fell in love with acupuncture and declared 'everyone needs this in their lives'. Emma studied for two years and then qualified as Cert. Ac. in 2011 at the Healing & Acupuncture College in Bath. Subsequently she qualified in Tuina in 2013 and also achieved a Dip Ac with Shulan College of Chinese Medicine in Manchester 2015. Emma owns and runs Acupuncture That Works, which was established in Northwich in 2011 and currently has three clinics; Northwich, Salford and Ashton-under-Lyme. The team offer acupuncture, Physiotherapy, Tuina, Reiki, Reflexology, NADA protocol and Facial enhancement. They specialise in Fertility, Back pain and most musculoskeletal conditions. Emma has also worked for six years at St Luke's Hospice in Winsford, specialising in Acupuncture for Cancer patients. Her experience with Oncology and Acupuncture has led to a deep knowledge and understanding of how Acupuncture can help with palliative and restorative care. Emma pioneered the use of the 'Guy Protocol' to treat patients suffering from hot flushes in post operative cancer care. Emma is also is a CPD lecturer at the Healing & Acupuncture College & Shulan College of Chinese Medicine. Her vision is that every town and city in the UK should have a centre where people can benefit from professional acupuncture treatments. Currently, Emma supports Cardiac Risk in the Young (CRY) and helps them with support on screening days for young adults. www.acupuncturethatworks.co.uk https://www.facebook.com/acupuncturethatworks/
Fay Evans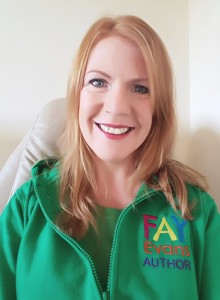 Fay Evans is an author of rhyming stories for fabulously illustrated books aimed at children aged from around two to eight years (pre-school to Year 3). She writes fun tales for children and grown ups to enjoy reading together, at bedtime or anytime. Fay's love of writing started at the age of eight, when she won a prize at primary school for her joined-up handwriting. She then wrote a diary every day for over ten years, telling the everyday story of my school and teenage life.
Her first proper job was as a reporter for a local newspaper. Fay spent most of my career working in the PR industry, writing news stories and content for websites. Over the years she has written scripts for short films and sitcoms, as well as ideas for TV comedy dramas. Fay's daughter inspired her to start writing stories for children. She loved picture books from an early age and it was her favourite character that inspired her to say her very first word: "Bear!" Fay's latest book Fred The Fire-Sneezing Dragon tells the story of a lovable young dragon whose fiery sneezes keep causing chaos at school. He is teased by his classmates, until he accidentally saves the day. Discover how Fred goes from zero to hero, in this heartwarming rhyming tale. Learn the simple actions, join in and have fun as you sneeze along with Fred. Ah-choo! Fay really enjoys sharing her books through storytelling sessions and author visits to primary schools. She loves seeing how much her writing sparks the imagination of children and helps to inspire them to read and write. Connect with Fay on Twitter: @FayEvansAuthor
www.fayevansauthor.co.uk
Gareth Presch CEO of WHIS World Health Innovation Summit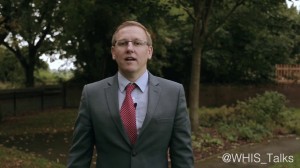 Gill Barham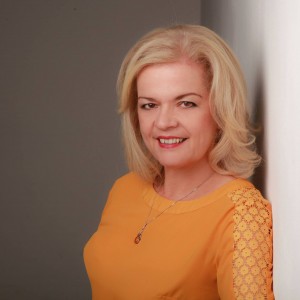 Dr. Gill Barham believes that everyone has the right to elite health.
She is an international award winning speaker, and award winning author of the books Your Heart Matters: Light Hearted Conversations with People of Significance, The Heart of a Woman: How to look after the heart you give to the world and co-author of International Publication The Book of Inspiration for Women by Women.
Gill specialises in nutritional therapy as part of her holistic approach to wellbeing, and works with high achievers to provide easy, quick ways to get well and stay well throughout their busy personal and professional lives. Gill has experience in the conventional medical field and is careful to seek out the latest clinically researched programmes and nutritional products to include within her healthy living, weight management and women's health talks and UK and International retreat experiences.
Gitte Winter (Denmark)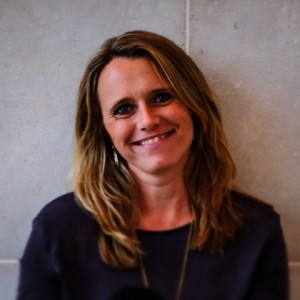 Gitte Winter, is a Danish writer, life coach, energy mentor, and lightworker (Roomforreflection.com). She is on a mission to help parents help their children to thrive through child meditation. Gitte helps parents become aware of their energy and what they radiate and teaches parents to always parent themselves first before they parent their children. Gitte is also the founder of the Momo Academy (www.momo-academy.com), which enables Danish schools to offer mindfulness to their pupils as part of their education. She also coaches parents and provides workshops. Check out her blog at Room for Reflection and Facebook for the latest news on child meditation and mindfulness. Gitte's book The Children's Meditations in my heart is now selling in 21 countries in 3 languages and teaches thousands of children to fall asleep. Gitte has an ambition to touch many more lives and teach children the power of their hearts. 
Heather Cowen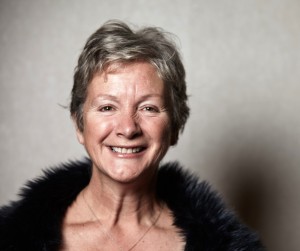 I have been described as a social artist, a muse, an alchemist and as a sense organ, a psychic and a sensitive, an x-men and an angel …and recently was happy being identified as a CFMW*! …something about a miracle worker….?
Is it possible that you are too?
My background is wide … from music to food, energy work to coppersmith, tour guide and workshop facilitator, funeral celebrant and ghost buster, I have been a seeker and a questioner all of this and many other lives????
And I have always been squirmingly reluctant to classify or have myself contained into any one category and that is what I would invite for you… without the squirm!
What if you were more than what you or others have repeatedly told you?
What then?  What else is possible?
These days I choose to live beyond definition and beyond the resistance to definition… Using the pragmatic and revolutionary tools of Access Consciousness I know that it is possible to live from question rather than conclusion and invite more of the infinite possibilities of a benevolent universe to be a co-creator with me.
What if we each could open to live beyond the limitations of our past attitudes and structures and be the impulse that literally creates a world in which all may thrive beyond our imaginations?
It is a joy to facilitate classes around the UK and the wider world that introduce more people to the tools of creating greater consciousness. The Access Bars and Access energetic Body Processes as well as half day workshops creating Communion and ease with bodies is a joy!
www.fieldsofbeing.com and https://www.accessconsciousness.com/en/public-profiles/heather-cowen/
Holly Hinton (Crystal Therapy)
Jason Sewell of Turtle Lodge Healing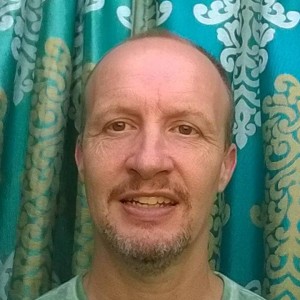 Turtle Lodge Healing came about through my own interest and love of alternative healing practices such as Sweat Lodges and Tai Chi. Our vision is to make these authentic practices accessible to all to bring healing and a greater level of cohesion to our communities In late 2016 I started to have the vision of some form of Spiritual and Wellbeing Festival, but was unsure of the venue. Then Charles a Director at Ransom Wood where we had started running the Sweat Lodges came to me and said that he had been inspired to call the new conference Centre the 5 Elements Suite and named each room and themed it around the elements. I knew straight away that this must be the place and eventually told Charles who was delighted to have the Turtle Lodge Festival at Ransom Wood. The first Festival ran last year 2017 and was a great success having rave reviews from public and practitioners. "It was a lovely day in a beautiful setting with lots of amazing people. You have set the bar really, really high…. Well done!"
Jurga Proudlove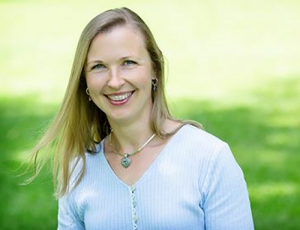 I came into the fitness, health and wellness industry after a complete career change and after spending nearly 10 years as a full-time Mum to my three children. I've always been an active person, participating in exercising on and off throughout my life. During my two pregnancies (the second time I had twins!) I got particularly interested in weight loss and healthy lifestyle, healthy eating and effects of poor diet on all of us and especially young children.
Then in 2008 my husband was diagnosed with IBD (Inflammatory Bowel Disease – Ulcerative Colitis and Crohn's) and this came as a total shock to both of us as we were already leading quite a healthy lifestyle. We discovered that his condition was affected by numerous factors, which made me realise that you have to think about more than just diet and exercise to look after yourself properly.
I started doing more research into nutrition and soon realised that going beyond government guidelines and media headlines, to looking at health and fitness holistically including the mindset, our established habits and natural remedies, is essential.
My passion now is talking and educating people about proper nourishment of the body, daily physical activities, natural and alternative cancer treatments, pure and potent essential oils and other natural remedies.
If I can help another person to be in less pain and distress by sharing my knowledge, then that's so worthwhile and satisfying on so many levels. For me sharing is caring in more ways than one.
I have a burning desire to help as many people as I can to become healthier, slimmer, fitter and overall happier with themselves.
www.facebook.com/jpvibrantwellness/
Karen Shaw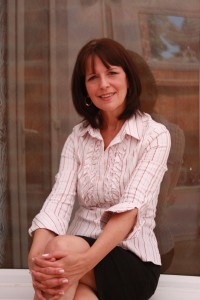 Karen is a Transformational Life Coach, parenting coach and the creator of Parenting Magic, enabling parents to connect and communicate with their children in a conscious and confident manner and have a happy family life.
 She has spoken on stage at international conferences on parenting communication. Karen was also nominated for a UK national women inspiring women award.
Karen is the author of the up-coming book "Setting the Children Free".  She has trained in several healing therapies and is one of the founding Energy Alignment Method  mentors.
Having worked with the likes of Tony Robbins, Chris Howard, Yvette Taylor and Kerwin Rae. She has is passionate about creating transformation and facilitating change.
She has  trained in a variety of transformation modalties  including HeartMath . Karen has also worked within the NHS Primary Care Trust, enabling people to enhance their lifestyle. She has a BA Hons Degree in Classical Literature and Drama.
 As a mother of three sons she has over 38 years experience in the parenting journey.  She is on a mission to enable parents to enjoy this important role and be the best they can be so we can empower our next generation to step into their unique brilliance.
www.parentingmagic.co.uk    https://www.facebook.com/groups/ParentingMagicGroup/
Lisa Spencer-Arnell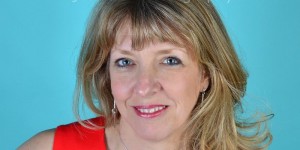 I am The Treasure Seeker and I work with leaders, teams and organisations to find their treasure – it's on the inside.  I was commissioned to co-author the book Emotional Intelligence Coaching in 2007 by Kogan Page and it was nominated for the Goldsmith Sachs Business Book of the Year Award in 2008.  I've also co-authored Who Stole My Success & Confidence for Kids by Kids.  My mission has 5 key elements to it:-
If I could do anything, I'd change the energy from fear to love in organisations

If I could give everyone a gift on this planet it would be to know their values, who they really are

If I could right one wrong it would be for people to know that they're 'enough'

If I could help everyone develop a skill it would be to understand, manage and express their emotions

I'd also help people to reconnect to their heart – too many people are operating purely from their left lobe of the pre-frontal cortex – a fraction of who they are
I'm currently working on my next book Be You – are you BRAVE enough? And all the proceeds will go to the charity I'm currently setting up – The Peter Spencer Youth Foundation – in memory of my dad who did so much for young people.  The aim of the charity is to support emotional wellbeing & development in schools/families with the big vision of creating a new pathway for education. www.lisaspencerarnell.com
Maggie Kay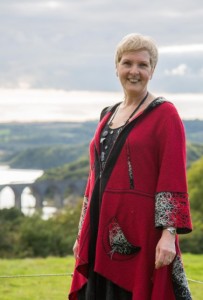 Maggie Kay is an inspirational coach and founder of Thrivecraft and the Thrivecraft Academy. Formerly an ordained Buddhist, she specialises in meditation, mindfulness, law of attraction, metaphysics and spiritual intelligence for life, love and business. As well as coaching one-to-one, Maggie trains accredited Thrivecraft life coaches and meditation teachers and runs retreats and workshops. In 2016 she established Thrivecraft Home Hub, a riverside country retreat in Cornwall, south west UK, where she lives with her soul mate husband, Patrick. Her new book – Diving for Pearls: A Wise Woman's Guide to Finding Love – is published in September.    Diving for Pearls – Facebook page
Maureen Brindle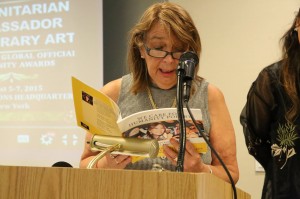 Maureen Brindle has authored 8 books to date and co-authored 3 books. She writes adult, children's poetry, scripts, biographies and novels.
Official Poet of We Care for Humanity and the 2nd/3rd/4th Global Officials of Dignity Awards United Nations Headquarters New York 2014/2016.
Maureen Brindle was honoured to receive Certificates of Congressional Recognition from USA Congress 2014/2015 and appointed Humanitarian Ambassador on Literary Arts at the GO D Awards 2015.
She was delighted for We Care for Humanity Poetry book and We Care for Humanity Anthology co-authored with Princess Maria Amor to be launched at the United Nations Headquarters New York. All books available in paperback and eBook.
www.maureenbrindlepoetry.com
www.amazon.com/author/maureenbrindle
Moira Bush (Canada)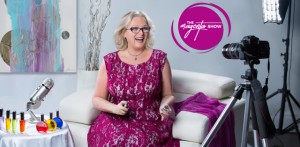 Moira is the TV Host of The Magenta Show, Life Mentor, Author and Speaker. Born in South Africa Moira studied business, marketing and facilitation; specialising in developing training programs for entrepreneurs and community projects. She also studied drama; acting, writing and is an award winning author and director.
In 2002 Moira moved to England where she worked with an organization that helped women and refugees to get off the welfare system and into self-employment. In 2003 Moira started to work with the South African Colour Mirrors system of colour analysis as her tool for business, financial and spiritual transformation.
Moira educates and empowers through her Love & Money Boot Camps, Master Retreats, Mentoring Programs and Social Media Broadcasting; her weekly hit Social Media TV Show is on the Prosperity Channel for 5DTV.Network.
She moved from England to Canada during 2015 where she lives in Oakville, Ontario with her husband Paul Valade.
Nichola Friel

Having been involved in a serious motor vehicle accident and, as a result, battling with neck and back ache for the next 17 years, Nichola came across Body Stress Release (BSR).
After trying many different modalities, this was the technique that worked for her. Due to the phenomenal results, she decided to study to become a Body Stress Release Practitioner in 2012 at the Body Stress Release Academy in South Africa where the system originates from.
Once qualified, Nichola set up her practice in Johannesburg and built up a very successful practice. She had many clients that visited her each month without fail as they experienced such relief and well-being from BSR. After visiting family in the UK with her son, Nichola decided that it was time for a new adventure. January 2016 Nichola arrived and settled in London where she set up her practice which was growing nicely, but due to family commitments, Nichola moved to Sandbach in Cheshire on the 1st August 2017.
Since her arrival she has taken part in the Holistics and Mystics Fair in Sandbach, and has also been a guest on Chrisoula's Health and Healing Show on RedShift Radio. You can listen to her radio interview and find out how Body Stress Release can help here: soundcloud.com/redshift-audiocasts/health-healing-body-stress-release-161117
If you would like to get in touch with Nichola, contact her on 07505 779152 or email Nichola@bodystressrelease.org.uk
Richard Ashworth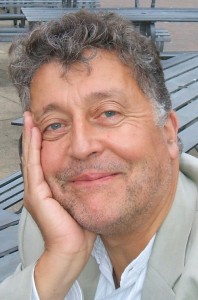 Richard Ashworth's work has been highlighted many times in the media but he is probably best known for introducing authentic Chinese Imperial Feng Shui to BBC tv's Housebusters and for his book The Feng Shui Diaries which, apart from anything else, may be the funniest book written on the subject to date. He is internationally famous for his ground breaking transformational work with the ba zi or Four Pillars of Destiny, otherwise misleadingly known as the Chinese Horoscope. Press has included the Guardian Diary, Spirit and Destiny, Art and Architecture, Elle Decoration and 25 Beautiful Homes. He has worked with A-Listers such as Gillian Anderson of the X-Files (who said he "commands both confidence and awe") and professionals like Britain's favourite Interior Designer and newest Dragon Kelly Hoppen (Click here) and he has been the subject of the Sunday Times feature 'A Life in the Day'. His poignant, informative and often very funny online diaries are available free from this website. In the summer of 2010 on TV's Big Brother's Little Brother he gave his view that the Big Brother houses were "the dark side of feng shui."
Richard learned authentic feng shui by studying with a series of masters over a period of decades. 
Along the way he has worked with corporations, architectural practices, entrepreneurs and in government departments but his daily task remains "going in and out of people's houses being enigmatic."
"What I'm interested in is leaving people happier than I found them."
www.imperialfengshui.info
Rob Mitchell-James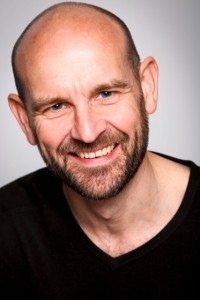 Rob is a professional actor, a TV Producer, a public speaker and the founder of LIFECYCLE Coaching and LIFECYCLE NetWalks. Rob is also a qualified MHFA (Mental Health First Aider) and  is also the person behind #ManReBranded, a website and support network focussed on Men's Mental Health. He is also a 2 X Ironman Triathlete, having completed Ironman UK in 2014 and 2015.
As a professionally trained screen and film actor, Rob's TV work includes Peaky Blinders, Coronation Street and several productions for Nine Lives Media for Channel 4 and Channel 5. Film work includes Bitter Harvest with Max Irons and Terence Stamp, directed by George Mendeluk. As a TV Producer, Rob wrote and produced The COACH, the UK's first cycling based reality show for BIKE Channel which aired in 2016 on Sky and Virgin. As a Public Speaker, Rob talks on the topic of men's mental health and in 2016 wrote and presented his own TED Talk, called "ManReBranded – Why Modern Masculinity is Fundamentally Flawed". This led him to set up www.ManReBranded.com and qualify as an MHFA provider. Rob now uses the #ManReBranded platform and his coaching business LIFECYCLE Coaching, to work with businesses and individuals to advise on mental health awareness and to provide personalised coaching and development programmes to help establish the necessary goals to overcome limiting beliefs, to build resilience, to improve decision making and to facilitate change and improvement. This is done through a process of self analysis and goal setting and delivered through a combination of personalised 1-2-1 coaching sessions and group workshops. Website: www.robmitchell-james.com
Susan Brookes
Susan is the founder of Positive Kids and a professional writer for over 20 years with experience in editing, training and public relations. The Positive Kids magazine, Facebook community, workshops and events, provide resources to help parents, carers, teachers and health professions with their own and their children's, emotional wellbeing and physical health. Children are exposed to an array of opportunities both positive and negative in today's complex world. Mental health issues are increasing, but we believe that prevention is better than cure. By taking positive action and being better informed, we can help the next generation make great choices and live full and successful lives. With a growing audience across the UK and abroad, Positive Kids is making a real difference and providing great support and opportunities to all of those involved. Positive Kids is a bi monthly full colour magazine which includes tips and advice to help you raise happy and healthy kids:- kids who have great self esteem, confidence and resilience as well as knowing how to keep themselves healthy and physically safe. It contains, expert articles, personal stories, features from kids themselves and a 'Just For You' section because we believe you need to look after yourself in order to be a good role model and support others. There's great advertising opportunities, competitions, discount offers and signposting to assist those who need extra help. It's ideal for parents, carers, grandparents, those in the education and health sectors, others who work with kids, charities and private providers. website: www.positive-kids.co.uk https://www.facebook.com/PositiveKidsMagazineandEvents/ Twitter: @PositiveKidsUK
Susan Nefzger (USA)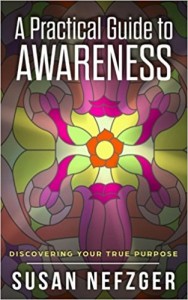 Susan began exploring self awareness in the early 80′s as a result of reading Brian Weiss, MD's book, "Many Lives Many Masters," and attending his workshops. After moving to Atlanta as a member of the Georgia Lottery start-up team, her self-actualization quest  included studying many spiritual practices, a favourite guru being Self Realisation Fellowship Founder, Paramahansa Yogananda.
A veteran public relations and internet marketing professional over a highly substantive 30 year career, Susan traveled around the world seeking answers and received them in the form of the International Conscious and Creative Writing Association and founder Julia McCutchen. This led to attending a retreat in Glastonbury, UK in May of 2015, where the words of this book flowed forth in a torrent of inspiration.  Becoming aligned with a creative consciousness provided the impetus to write and complete this book, and begin a poetry blog which is accompanied by her Florida nature photography.
Susan resides in West Palm Beach, Florida and Atlanta, Georgia, where she works, writes, reads and take photos of nature. To find out more visit: http://snefzgerpr.wordpress.com.
Sue Ritchie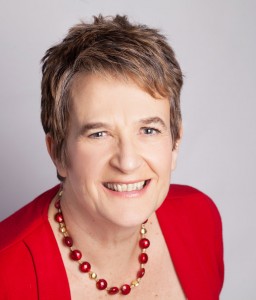 Things came to a head six years ago when Sue found herself feeling totally unfulfilled, unhappy, unhealthy, overweight, and with low energy. A diagnosis of Hashimoto's made her realise that big changes had to be made.
As a result of her own personal 'mess to success' dramatically transforming her own health and wellbeing and recovering from Hashimoto's,  Sue successfully helps other women to transform their health, energy and wellbeing taking an holistic approach. Her mission is to educate and inspire women to put themselves and their health first, so that they live a fulfilled and energised life and that knowledge is passed on to benefit the next generation. Sue Ritchie is a wife and the mother of two children. She is a business owner, speaker and award winning author of the book 'Love your Gut – The Practical Guide to Sustainable Weight Loss from the Inside Out'  and a co-author of the Book of Inspiration for Women. Offer: a Complimentary 30 minute Health Consultation where we will review you the issues you are currently facing and provide you with an action plan for the next steps. http://www.yourecstatichealth.com
Sue Williams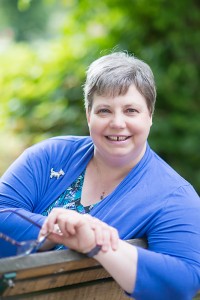 Sue is the author of "I Am Unique" and provides inspirational books, apps and events for women who are facing life changes.  She took early retirement at the age of 51 from her management role in the Civil Service, where she developed career information, advice and guidance services for adults.  Sue embarked on a journey of self-discovery and healing, which led her to discovering the morning pages, a technique for unlocking creative self-expression.  From there, Sue discovered an ability to write poetry.  She was inspired by her own poem, Believe! to collate and publish two collections of true life stories on the topic of belief, aimed to inspire women. She has also developed a set of Believe oracle cards and an app, and ran her first event for women "Your Signature Success Story" in 2016.  In November 2017, Sue published her first book of poetry, and is also planning to run a second event for women in March 2018. Find out more about Sue at www.sue-williams.com
Victoria Karipidou (Greece)
www.anagenis.com