FREE YOURSELF FOR LOVE
LOVE MASTERY CLASS
WITH DAWN AND LIONEL COX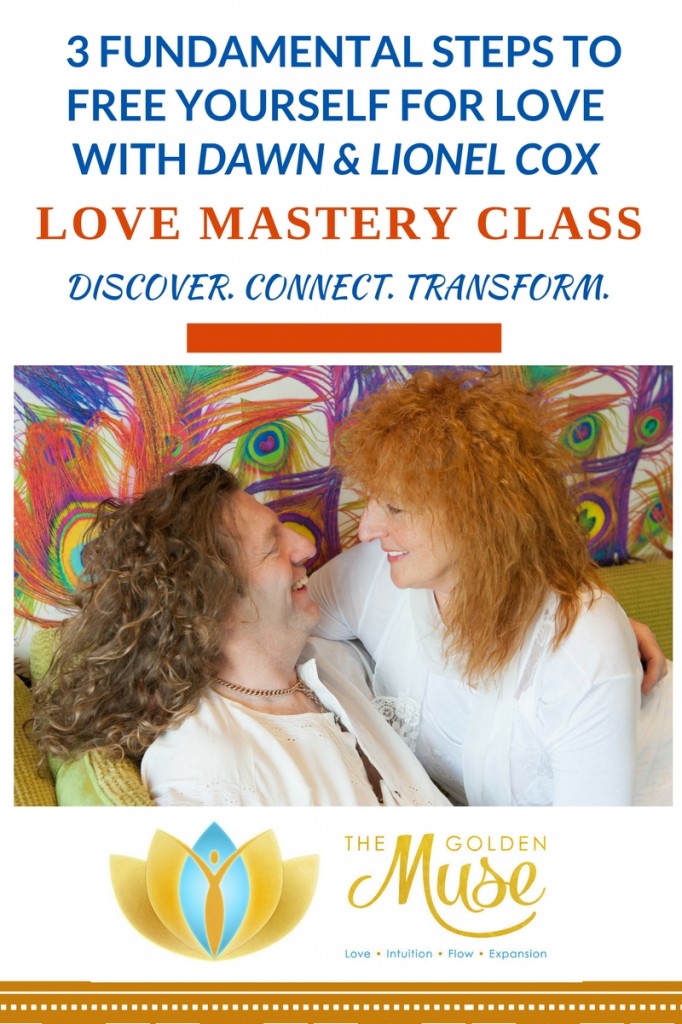 With the creation of the internet there are more opportunities than ever before to connect with men and women who are in search of love and wishing to be involved in an intimate relationship. Love is one of the most profound emotions known to human beings. There are many kinds of love, but most people seek its expression in a romantic relationship with a compatible partner. For some, romantic relationships are the most meaningful element in their lives, providing a source of deep fulfillment. The ability to have a healthy, loving relationship is not innate. A great deal of evidence suggests that the ability to form a stable relationship begins in infancy, in a child's earliest experiences with a caregiver who reliably meets the infant's needs for food, care, protection, stimulation, and social contact. Those relationships are not destiny, but they appear to establish patterns of relating to others. Failed relationships happen for many reasons, and the failure of a relationship is often a source of great psychological anguish. Most of us have to work consciously to master the skills necessary to make them flourish.
Change Begins Within
According to Ancient Greek philosophers like Aristotle and Socrates, knowing yourself is the beginning of all wisdom. Each participant in Love Mastery Class goes on a life changing journey of DISCOVERY, CONNECTION  and TRANSFORMATION.
Ultimately we all need inspiration in some shape or form.
I grew up with the intention of educating and inspiring people to choose freedom over fear and have been so lucky to have been investing in my ongoing personal development and professional growth through my own journey of self discovery. Equally, being surrounded by that inspiration and support from a wide range of wonderful speakers and educators at the LIFE Awakening events, courses, workshops and weekly radio shows I've been hosting over the last six years, I feel it's really important that we make it our responsibility to encourage and inspire people of whatever age to seek for support and guidance in helping them regain their freedom to love and feel loved. But, likewise for people to become more conscious that it is their responsibility to seek ways how to break free from whatever emotional blockages hold them back to live life fully on their own and with their chosen loving partner.
That's why this week we have been joined by the inspirational Dawn and Lionel Cox, c0-founders of Love Mastery and in this 10 Minute Holistic Mastercall we present to you the three fundamental steps to help you Free Yourself For Love.
In this Mastercall Dawn and Lionel share:
how to connect with your Life's passion through their personal amazing stories

detachment as one of the key ingredients for a healthy loving relationship

how to connect with your Life's purpose when answering the questions below (part of the One Day Love Mastery Class)

+lots more!
Have a watch below…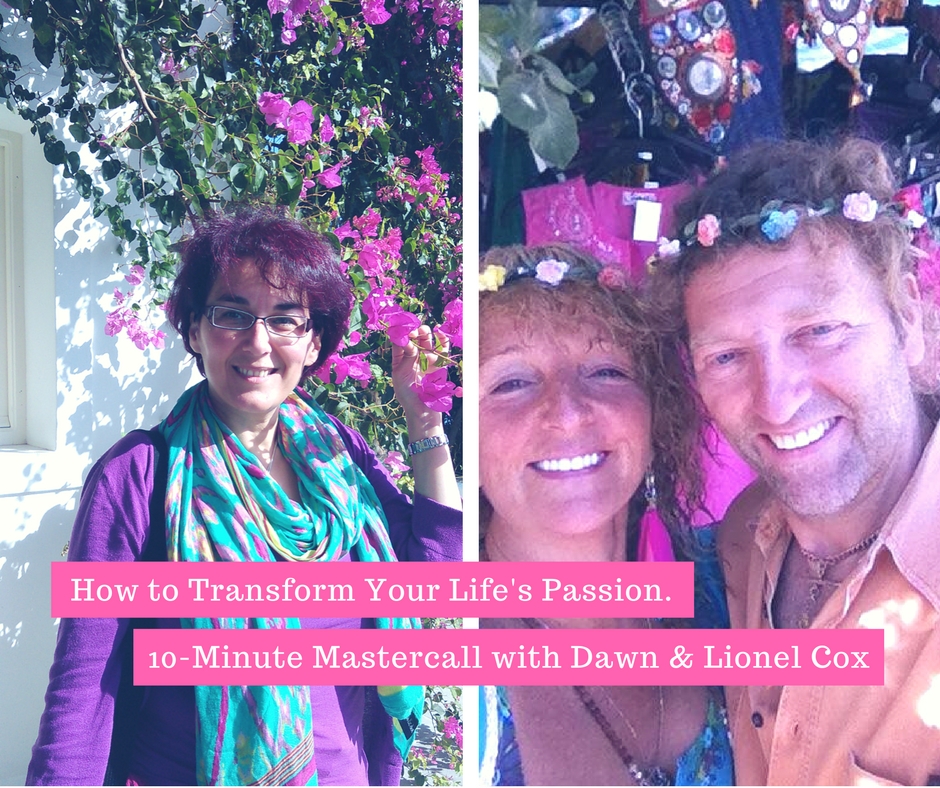 about LIONEL
Lionel is a Life long meditator who has used the principles of Sacred Harmony to create his highest desires. Using Chakra balancing techniques he continues to stand out from the crowd in looks, deeds and spirit. As the advocate of spiritual happiness Lionel has found that Blissland has proved to be the coming home that feeds his passion for nature, his Lion instincts and his love for Dawn.
about DAWN
Dr Dawn Heather Cox MBE MBA is a dreamer and visionary who is the eternal optimist. She constantly helps to create a better world for us all to live in. Dawn's infectious enthusiasm is experienced by all she meets. Her storytelling is renowned, as is sharing her passion for health, harmony and happiness. Dawn has inspired millions with her clear understanding of elemental and earth energies. Dawn was awarded Pioneer of the Life of our Nation by HRH The Queen for her role in Transforming British Manufacturing and Construction Industry, Secret Millionaire, Teacher, Author, Public Speaker and co-founder of a business that transforms lives through delivering Love Mastery Classes.  For 30 years Dawn travelled all around the world delivering Leadership and Business Mastery Classes. Her focus now is Love … and teaching all the Mastery of Love.
This 10 minute Love Mastery Class is focused on Connecting with your Life's Passion. Dawn and Lionel will share with you 7 questions which will lead you to connecting with your inner nature and connecting with your Passion.
1. What have been the greatest moments of joy and fulfilment in your life?
2. What are the greatest sources of joy in your career?
3. What activities do you absolutely love in your personal life?
4. What are your greatest talents and natural abilities?
5. What is the single most important thing you would like to accomplish in your career?
6. What is the one most important thing you would like to achieve in your life?
7. What is the relationship between all the answers to those questions?
The Next Love Mastery Classes will be held on 12th November and 10th December 2016 in Blissland, spiritual retreat centre.
the BREAKDOWN
Here's a breakdown of what "Lionel and Dawn" shared in the video above…
1. DISCOVER 
This includes discovering your Life's Purpose (Soul Destiny),  your Emotional and Physical DNA,  your Compatibility with others and how to balance your current lifestyle (Wheel of Life).
2. CONNECT with your Life's Passion
3. TRANSFORM your Life with life-enhancing tools to help you attract your soulmate.
See you next week for another 10-Minute Holistic Mastercall!
ChriSOULa – The Golden Muse xxx
P.S. If you're not already a subscriber, sign up below so you don't miss next week's Mastercall!