ChriSOULa Sirigou releases Highly Inspiring
Conversations in The Book of Soulful Musings
Dear LIFE explorer,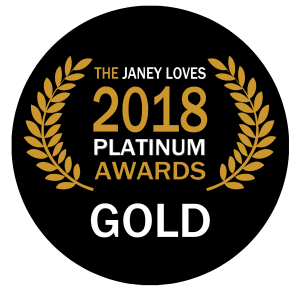 I know I haven't been active writing my blog for some time now…so much has happened in the last four months; The Book of Soulful Musings: Inspiring Conversations to live LIFE with Love Intention Flow Ease won Gold at the Janey Loves 2018 Platinum Awards before its release. We celebrated its official UK launch on 11 November 2018 published by the Golden Muse Publishing. 
You can read below its press release:
We are proud to announce the release of ChriSOULa Sirigou's long-anticipated ten-chapter book The Book of Soulful Musings: Inspiring Conversations to live LIFE with Love Intention Flow Ease. Part storytelling, part educational, this book weaves together 30 inspirational stories, showing readers how to embrace a 'WHOLE-istic' approach to health and well-being.
Each of the ten chapters represents a powerful "key" in ChriSOULa's own evolutionary journey. It features insightful selections from meaningful conversations between ChriSOULa and some of today's most heart-centred thought leaders and holistic health and well-being advocates such as Hay House author Davina Mackail and Love Your Gut author Sue Ritchie.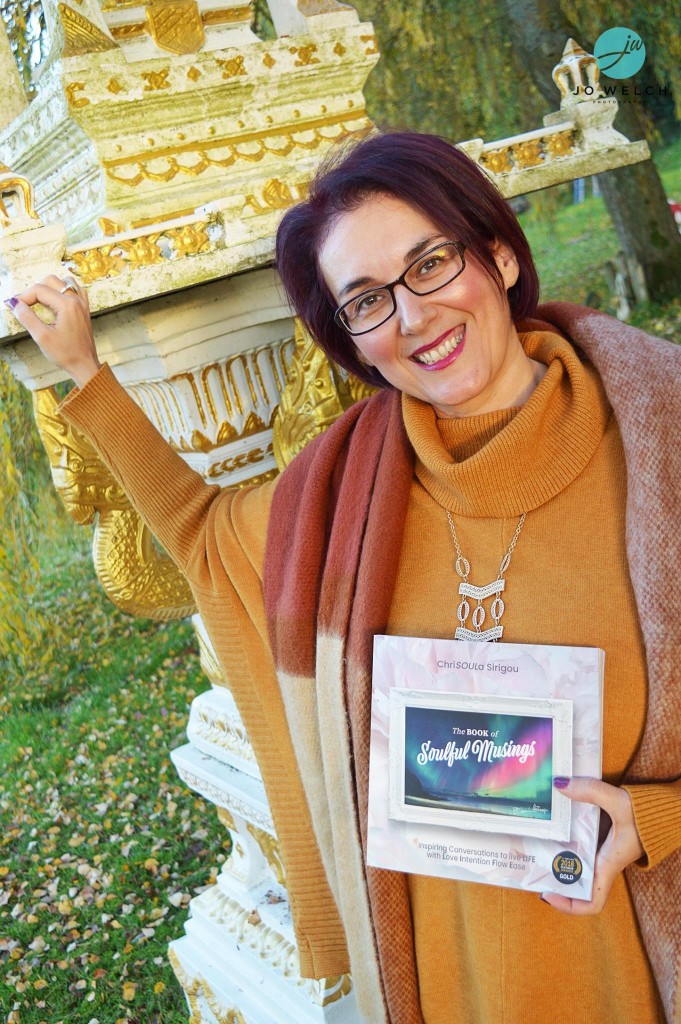 In this book, ChriSOULa, also nicknamed 'The Golden Muse', offers a wide range of therapies, tips and insights from cleansing, healthy foods, gut health and sugar cravings to acupuncture, mindfulness, sweat lodges, body stress release technique and the healing properties of essential oils, each topics discussed with the relevant expert contributor shedding light, wisdom and heart.
These visionaries share their lessons in finding purpose and being in the flow of prosperity.
Authors and teachers explain our complex relationship with the body, mind, heart, gut and spirit.
Change makers explore faith, forgiveness, letting go and the healing powers of courage, compassion and connection.
llustrated with uplifting poems, inspirational quotes and beautiful photographs, the book's mission, is, "Collectively, To Serve Thousands of Lives Globally.'' It promises to be a timeless keepsake that will help readers awaken to life wondrous possibilities as they go on their colourful quest to learn to Love themselves more, trust their Intuition and be in the Flow of life, always Exploring, Expanding and Evolving.
Over the last 28 years of my life I have been fulfilling my days and hours by doing something meaningful", says ChriSOULa Sirigou. "Within these pages I've collected some of the most enlightening insights, tools and guidance shared on my live shows and from my own uncovering of my truths, connecting more with my heart, listening to my gut and embracing my essence as a free spirit. At whatever stage you may be, you will find something that will fuel your body, feed your mind and fire up your heart and soul".

The Book of Soulful Musings is a wonderful contribution to our reading libraries – hosting a wide range of experts from all walks of life, it is a cornucopia of insight, inspiration and wisdom. A volume to dip into when needing a lift; to turn to when needing comfort and to bring joy to your heart on a difficult day&quot''; shares Davina Mackail, a contributor to the book.
 The book was designed and printed in full colour and with the therapeutic elements of Colour energy and psychology in mind, as ChriSOULa Sirigou is a certified practitioner and teacher of Colour Mirrors Practitioner Courses and an experienced creator and facilitator of online courses and Colour Therapy Workshops for Conscious Parents in the UK and internationally.
For more information on The Book of Soulful Musings please visit www.chrisoulasirigou.com