Celebrate World Book Day
On Thursday 3 March 2016 from 11.00am to 4.00pm we celebrate World Book Day. I am grateful to be in the presence of wonderful authors, creative spirits, holistic educators and inspirational bloggers as the hostess of this amazing and uplifting celebration.

We gather at the Olive Grove Conference Centre in Nantwich followed by radio interviews on The Health and Healing Radio Shows I present on RedShift Radio.
More information how to get on board whether you are a published author or you feel the calling to write your own book but you could do with some support and ideas where to start … well why don't you join us? FIND OUT MORE …
HOW CAN YOU GET INVOLVED?
Two options available. You can be part of the celebration …
as a book exhibitor at £35.00pp (with BONUS complimentary ticket for one person – it must be booked by Wednesday 24 February 2016 to help with the smooth organisation of the programme with talks from 11.30am – 1.00pm and scheduled interviews on the radio with Chrisoula and participating guest authors
as an attendee at £20.00pp (you are a book lover, prospective author, teacher, parent, life explorer looking for real connection and inspiration to share your light!
WHAT CAN YOU EXPECT?
Read more about what the day involves here.
WHO IS PARTICIPATING?
I would be delighted to introduce you to some of the participating authors and their books so you can get not only a flavour of the day you are invited to experience but also of the people you are going to have the pleasure to connect in real life and hear their stories and messages of Faith, Love, Courage, Vulnerability, Self Acceptance, Transformation and Inspiration.
SUE WILLIAMS, Author of "Believe You Can"
Lead author of "Believe You Can Succeed" and "Believe You Can", two anthologies of true stories inspired by her poem Believe!  Sue is also a poet, and creator of the Believe! Cards and app.
Sue took early retirement, having worked in the careers field for 21 years, first as a Careers Adviser, and later developing Government funded careers initiatives.   She embarked on a journey of exploration, which included healing after the loss of her mother the same year.
Sue found that as a result of writing the morning pages (a technique for stimulating latent creativity put forward by Julia Cameron in her book: The Artist's Way) she started writing poetry! She was also captivated by the Entrepreneurial world she encountered, and the many creative and spiritual women she met.  This led to Sue compiling her first  "Believe You Can Succeed" published in May 2013.  The book itself was stimulated by her inspirational poem Believe! which can also be found in "Burnout to Brilliance" Strategies for Sustainable Success by Jayne Morris. (2015). It was Jayne who had initially inspired Sue to train in Laughter Yoga, having commented on her "healing laugh!"   Sue has also appeared in Soul and Spirit magazine and on BBC local radio.
Most recently, Sue has created a Believe! app, which can be used to pick an inspirational card a day, focussed on particular aspects of belief.  It also provides challenging questions to stimulate reflection on what belief means to you.

Believe – Inspired by a poem!
Sue's talk will include insight into her personal journey, and how she came to publish two books, and create a set of Believe! cards and an app.:
The power of taking time out
Starting afresh after early retirement
The morning pages, and the Believe! poem
Inspiration from others on the Believe! journey
Key steps to self belief
LISA BARRY, Energy Practitioner & Transformational Life Coach, Contributor to the book Believe You Can
Lisa helps people who've experienced a sudden life changing event or trauma to overcome the emotional hurdles so they can rebuild their life, stronger than ever before. Lisa can help you if you or a loved one are…
Trying to get to grips with a sudden trauma – accident or experience which you're unable to move past or process.
Experiencing niggling pains, recurring illness or physical symptoms which you can't seem to shift or pinpoint the cause of, no matter what you try.
Pinballing between anxiety & feeling low because you life looks nothing like you thought it would and you're not sure how to get it back on track
MIGUEL DEAN, Author of "Stepping Stones In The Mist"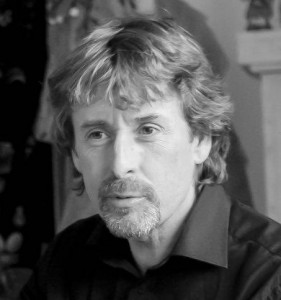 Having lost his mother as a baby, Miguel then suffered a traumatic childhood at the hands of his abusive step mother.  His subsequent low self-esteem led him into a life of crime, drugs, alcohol and violence which eventually led to homelessness and begging on the streets of Edinburgh. With the birth of his son came the realisation that it was time for him to begin taking responsibility for his life and the slow road to recovery began.
Miguel now sees that these experiences as a child and young man were gifts, that amongst other things helped him to develop the qualities he now has which enable him to work so effectively with others, including those who have not had the easiest start to life.
There are two strands to Miguel's work that entwine around the theme of social transformation and for the last fifteen years he has worked with vulnerable young people helping them to grow in confidence and self-esteem.  More recently he works to empower conscious young adults who are committed to contribution and service in their communities and the world through his Voices of the Future programme.
Secondly, inspired by the response to the book, his honest and moving talks from the heart, never fail to move people as he shares his understanding of how adversity is perhaps an amazing gift in somewhat unattractive packaging and how his own journey is mirroring the journey of humanity at this pivotal time in our evolution.  He also facilitates sacred emergence workshops and one to one sessions for the more mature seeker of truth.
The talk will focus around The Book:
Stepping Stones in the Mist has three layers to it.
On one level it is an autobiographical story of Miguel's journey…so far.
Level two is a self-help book as key principles that aided Miguel across the stepping stones are highlighted in the text and listed at the end of each chapter as Life Lessons for easy reference.
Level three is that the book is an experiment in openness and transparency as he shares with raw honesty and vulnerability the choices he made and the journey he embarked on to turns his challenges into gifts. The experiment appears to reveal that the more vulnerable we are, the more we reclaim our authentic power. And in so doing we give others permission to deepen their self-acceptance and to fully own their humanness.
MAUREEN BRINDLE, Author and Poet
PAM LOB, Author of upcoming book: Beyond Hot and Crazy – A Radical Guide to Living Well with Menopause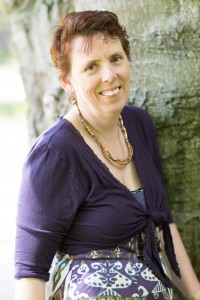 After a lengthy battle with her own health issues, followed by the death of her husband it would have been easy for Pam to hide away from the world to grieve, live a staid and boring existence and to carry on fighting her hormones.
But instead Pam chooses to grasp life with both hands and over the last few years has transform into a joyful sassy, healthy, adventurous goddess who no longer wants to play small.
Pam wants to share her journey with you and help you to have a joyful life that you love.
As a speaker, coach, trainer and number 1 international best selling author with Amazon, Pam helps and inspires women who are finding the middle years of their life difficult due to long term health issues, menopause, stress and anxiety, problems at work, or with relationships. Women who want instead to feel joyful, attractive, relaxed, healthy and fulfilled.
Pam has shared her strategies on local radio, at networking events and support groups and featured in the 2014 Bounce Back Queens World Summit.
Pam is a co-author in the number 1 best selling book PROCRASTINATION BEGONE – 11 Ways to SPARK your Motivation and Light UP Your Business and author of forth coming book: Beyond Hot and Crazy-A radical guide to living well with menopause.
Her talk: "Menopause is a natural process not a medical condition."
Pam will discuss why HRT only delays the inevitable and what she believes are the main causes of menopause and a few tips on making life more comfortable right now with the focus on personalised health.
SUE RITSIE, Author of "Love Your Gut"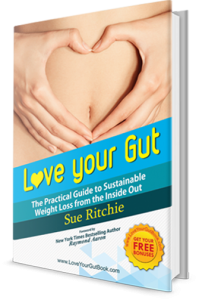 HELEN CARVER, Author of "Life Begins At Fifty"