Honouring Soul Connections 2016 – Helen Rebello

I am delighted to introduce one of the Soul Connections that crossed my path at Rachel Elnaugh's Prosperity Summer Party a few years ago and recently was invited to be my guest on The Health and Healing Show  that I broadcast LIVE on RedShift Radio every Thursday 2pm to 4pm.  Helen Rebello, AKA the Queen of Mellow is an endlessly curious soul, lover of life, people and animals, a grounded spiritual yogi, gratitude junkie, an intuitive, empathic realist who believes in magic, and an extrovert introvert. She is a mentor, healer, teacher and writer, helping stressed soulful women who serve others, to create pockets of peace and calm in their busy lives.
Helen said Yes to the opportunity…
… and embraced her inner call to step up and be seen! She will be speaking at the annual LIFE Awakening celebration "Honouring Soul Connections 2016″ that I am super excited to host this year in the company of life explorers, light bringers and change makers on Thursday 15 December at the majestic Crewe Hall, Cheshire and at the studio of RedShift Radio presenting a special 6th Anniversary show. You can find out more and book your advanced tickets here …>>
Helen's unique gifts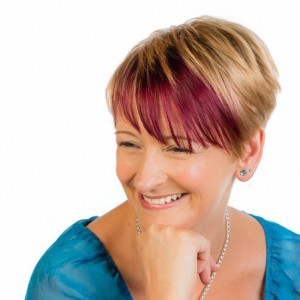 Helen's strength lies in her inherent ability to embody and evoke calm, in empowering women to create their pathway to wellness using eastern/western medicine philosophy and in her ability to create a safe, restorative sanctuary space for women to come back home to themselves. She shares a unique way of looking at the world and loves using metaphors to help convey wellness concepts in a way that gives others 'lightbulb moments' – lighting a spark of possibility within them.  She does not believe in fixing anyone – instead she sees the light and potential within everyone, and she endeavours to help them see that in themselves too.
Her talk on Thursday 15 December 2016 "Honouring Soul Connections 2016″
After leaving an unsatisfying and stressful NHS career, Helen trained for several years in Eastern modalities such as Shiatsu, Cranio-Sacral Therapy, Mediation and Yoga; opening up new worlds and rediscovering herself in the process.  The theories and practices she learned were her sanity saviours.
She has since followed a slowly unfolding path of self-discovery and these learnings form the foundations of her work, because they returned her back home to herself when she was lost – and from that place, she now lives a nourishing, aligned, joyful and tranquil life.
Helen will share how learning to open and listen to your heart gives you the power to uncover your own tranquil path through life – creating step by step miracles that turn your life around to be one that you're delighted to inhabit.
Her Offering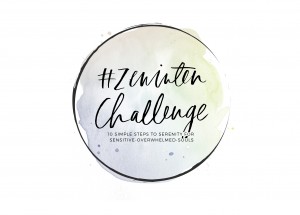 To kick the year off, in January 2017, Helen is gifting a free challenge for anyone that feels like they're ready to embrace change, but feels a bit stuck.
The 10 day #ZeninTen Challenge offers 10 Simple Steps to Serenity for Sensitive-Overwhelmed-Souls; encompassing simple, achievable strategies towards stopping the sense of whirring, and sharing the fundamental foundations needed before starting any new path, course, programme, or practice.
All Helen's offerings are created from her heart to reconnect women that feel a little lost back to their inherent resources so that they find their way home to themselves again.
She believes that together we can create ripples of positive change by taking more time out to be present, peaceful and aware – lighting us up, opening our hearts and then positively affecting those around us.
Connect with Helen on her website
The Tranquil Path
Simple Steps to Self-Liberation for Stressed Soulful Women
e: helen@thetranquilpath.co.uk
w: www.thetranquilpath.co.uk
Looking forward to welcoming Helen and all of you who have said yes to celebrate LIFE, share your Light, message of Inspiration, connecting with the Flow of universal energy and soul hearted people and in doing so, contribute to the Expansion and Evolution of Your Self and others.
Colourful Blessings,
ChriSOULa
The Golden Muse xxx