21st March is The International Day of Colour
Wednesday 21 March in celebration of "The International Day of Colour" all around the world we create memorable colour activities during the same colourful day! I'm delighted to host a few On-Line activities and discussions with Colour Lovers from the UK and all over the world. They are all Free to attend. As long as you have Internet connection, you are in!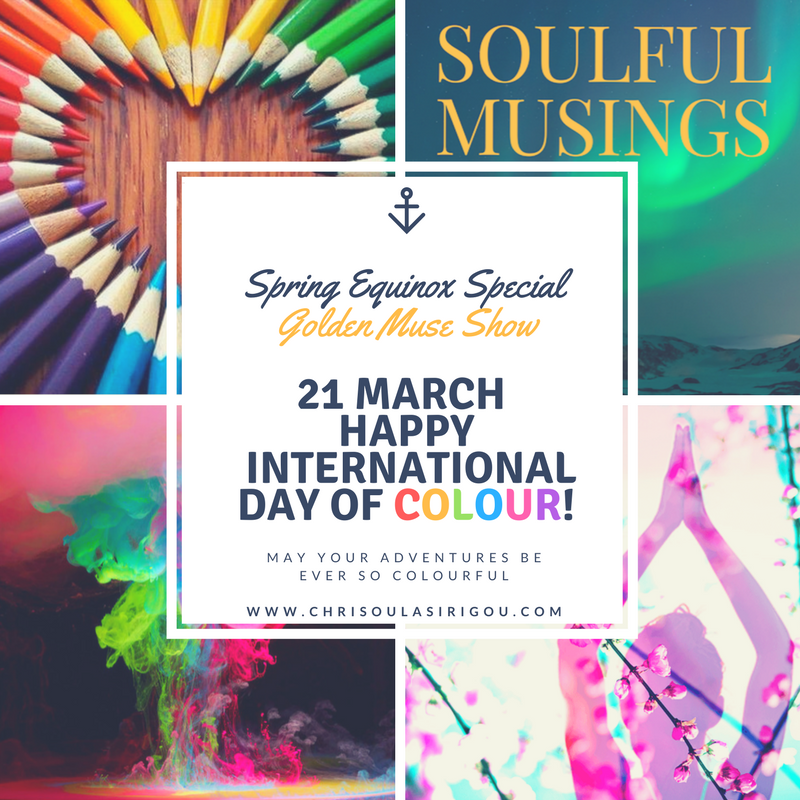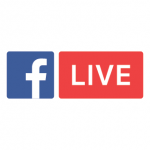 10.30AM – 11.00AM GMT Facebook LIVE #SoulfulMusings in my Facebook page EXPLORAMA Optimum Wellbeing
1.00PM – 1.30PM GMT Facebook LIVE #SoulfulMusings in the group page "LIFE Inspiring Conversations with ChriSOULa and Soulful Connections"
SPRING EQUINOX Special 
7.30PM – 8.30PM GMT Online on The Golden Muse Show on the video conference platform 
Zoom.us BOOK HERE
Special SPRING EQUINOX celebration in honour of International Day of Colour dedicated to the magic of Colour and healing properties of Colour Therapy or Chromotherapy.
You need to book your place in advance for free on the Eventbrite link HERE.
Once notification arrives, you'll be sent the Zoom link to connect with us LIVE on the call. Feel free to invite your friends who are equally fond of Colour.
Remember to be camera ready!
Looking forward to celebrating together and spreading the passion and joy of Colour!
Colourful Blessings,
ChriSOULa The Golden Muse xxx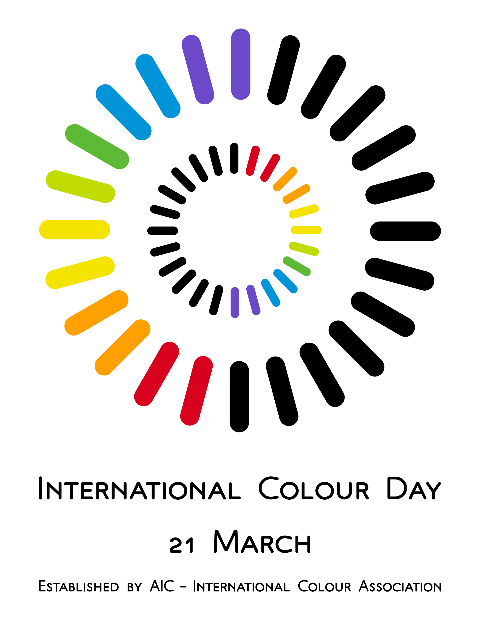 President of the Association International de la Couleur (AIC), Berit Bergström explains very well in this extract why we it is important to celebrate this day.
 An international colour day has been considered as appropriate since colour is, thanks to sight, one of the most influential phenomena in people's lives and also one of the channels that most greatly contributes to the perception of reality. All around the world memorable colour activities are developed during the same day.
The proposal to establish this international colour day is spread throughout our international network and has been supported by its members.

AIC

is today represented by 38 different nations and I hope that you all will start your preparations for celebrating March 21

st

!

The adoption of an international day of colour and light was proposed in 2008 by Maria Joao Durao, the Portuguese Association. Light and colour are inseparable. Colour is always connected with light, without light no colour therefore an international colour day will also celebrate the light.

Few things affect us as much as colour. It plays a vital part in our surroundings, whether at work, in public spaces or in our homes. Colour and light seem to interest everybody and are such a common component of our existence that we don't give it a thought, in spite of all vision. All surfaces are coloured.  Colour has an outstanding role in our society and tells us much about different cultures as a crucial aspect in defining our identity.

March 21st, every year the "equinox" – aequus (equal) and nox (night).

Around the equinox, the night and day are approximately equally long, symbolically relating to the complementary nature of light and darkness, light and shadow expressed in all human cultures.

Many different colour activities can be arranged worldwide in such a day. Here are some of the activities and events that could be unfolded on the International Colour Day:

•       Arts exhibitions, architectural projects, design, decoration, fashion….

•       Meetings, debates, scientific events…..

•       Workshops on the use of colour and light for both adults and children.

•       Contests on colour and light design.

•       Decide your identity colour, and wear it and use it during this day!

•       Start discussions…..