Pink and Women: Nurturing, Loving, Feminine

Pink is the colour of unconditional love, romance and abundance
Pink and Women are related to a feminine, nurturing, loving energy. Pink tells us that the more we are able to love ourselves, the more abundant our lives will be. A feeling of "not enough" inside will always lead to a reality reflection of "not enough" outside. This is also the colour we relate to the feminine side and mothering. Maybe now is the time to treat yourself to some of your own nurturing energy.
Did you know that "Love" and "Money" are both pink issues in the psychology of colour?
Often when you are deeply stressed about not having enough money, you will also be in a space where you feel un-loved. Have you ever experienced this? The lesson in pink is to begin the healing of both love and money by first loving yourself unconditionally. Fall in love with yourself, and that energy will expand your potential to attract more abundance into your life.
It is time to let go of the belief that you must be or do more.
Pink says you are already in a state of perfection. The universe has no judgements on right or wrong, thin or fat, rich or poor; it simply wants you to love yourself. Being in a state of love is the strongest magnet for attracting financial stability and abundance.
Would you like to find out more about the energy, language and psychology of Colours?
Join Chrisoula's online community Live Holistic Calls on Monday evenings 7.30PM (UK time), her online video classes "Golden Keys To Prosperity" and Colour Practitioner's training workshops in the UK and Greece.
Email ChriSOULa info@chrisoulasirigou.com to ask for more details or call 07766 052060.
Ideas how to help nurture yourself …
Spend time taking care of yourself …
- long fragnant baths
- walks in nature
- listen to gentle music
- have a massage
- read a funny book
- add the vibrational oil & water of the Colour Mirrors bottle to your colour therapy bath, rub on as body oil or simply hold the bottle and breathe in the colours. You can also meditate with it or place it on any part of your bottle you feel drawn to do so.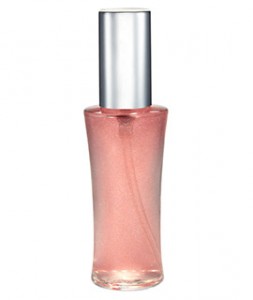 With spritzer essence bottles, spray  into your hands, rub them together to release the aroma and gently breathe in the energy. You can also spray them around your space, on your pillow or add to your bath. The spritzer essences amplify the energies of the essential oil bottles.
The ingredients are natural essential oils, purified water and vegetable-based dyes. Recommended use for one bottle is over a period of 2-3 weeks, however ,you are encouraged to feel a time period for yourself and to allow the bottle to 'talk' to you.
Any attention you pay to your body, mind or emotions will give the universe the message that you love yourself enough, then it will send you enough of everything you need.
Love and Colourful blessings
ChriSOULa, The Golden Muse
Teacher of The Spiritual Psychology & Language of Colour