What dolphins teach us …
One of the fundamental teachings that dolphins remind us of is how to be gentle, loving, supportive and playful, following their joy and flow at all times. F

inding pleasure in being in the moment and in little things in LIFE is what can bring us joy, fun and play into our lives. It is one of the key ingredients to lighten up. In the run-up to Christmas, with pressure to plan ahead, perform and please, you may find that living in the moment does not come with ease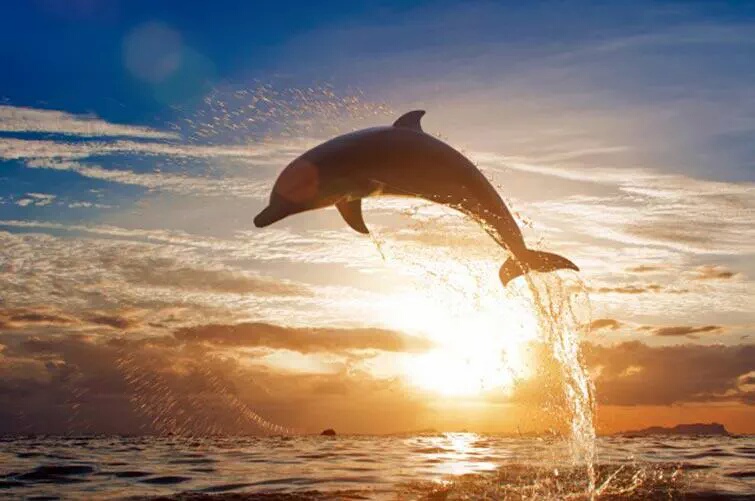 So here is a kind message from the dolphins
 that may help to remind you to appreciate the present moment and not to get stressed how to please others. Just be you is the greatest gift of all. Coming together to celebrate the spirit of Christmas and communicating feelings of gratitude with no expectations attached is what makes us feel light and joyful:
Dolphins remind us to live each moment joyfully, opening to the immense love available to us from every living thing. Dolphins are masters of communication and will show us how to communicate beyond the limitations of our senses if we open to receive their messages. They live together in loving union, harmony and oneness, teaching us to do the same. 

– message taken from 

Colour Mirrors essence "dolphin" 
In the run-up to Christmas, repeat this mantra: 
"Remember, you are a human being, not a human doing."
Slow down and Be.
Love and Colourful Blessings
Chrisoula — The Golden Muse xxx
www.ChrisoulaSirigou.com