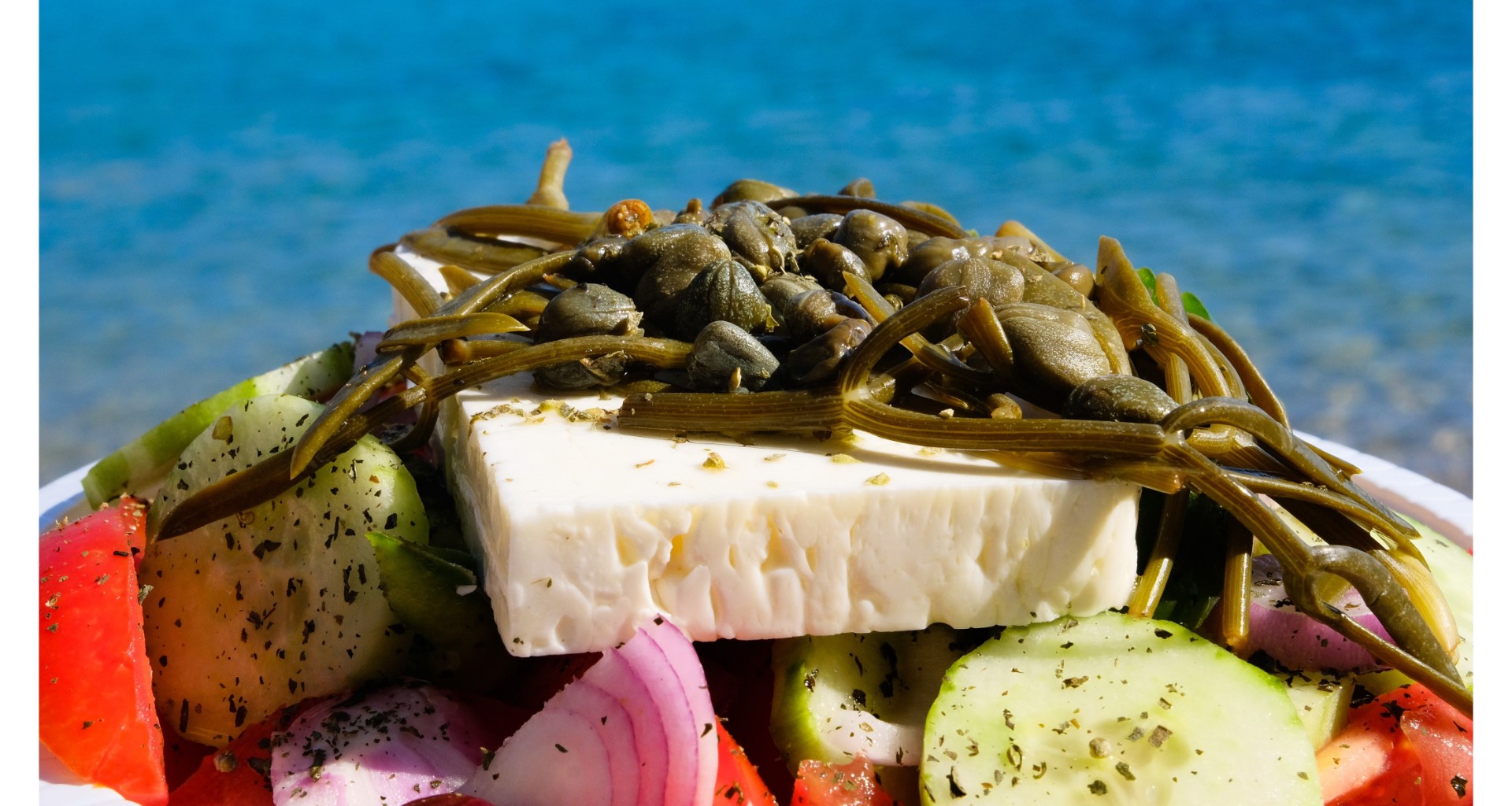 Traditional food is one of the best ways to embrace a culture. Great traditional meals are the kind that you'll be served if you are lucky enough to be invited into a Greek home or at a truly authentic taverna. They're mind-blowingly delicious and have been passed down from generation to generation.
The traditional Greek salads are fresh, vibrant and delicious. The Horiatiki (=Village) Greek salad is not a straightforward endeavour and remains consistent in terms of ingredients and presentation. However simple it may be, you may also fall into a trap. Here is the ingredients below. But, above all, please put the lettuce down! 
It is true that in different places around the country you may come across a local version. In Santorini or Mykonos, for example, a few extra ingredients are thrown into the mix. But in general, when you ask for a Horiatiki, here is what you will get every single time:
Your veggies, tomatoes, cucumbers, olives and cheese. No lettuce or any other fresh leafy greens.
Chunks of tomatoes. No cherry or grape tomato, just full-size ripe tomatoes chopped into wedges.
Huge piece of feta cheese. Greeks are really proud of their delicious sheep's milk cheese called feta. And feta is the star of the dish, served in a huge block on the top of the salad. 
Green bell peppers. Just bright green bell peppers, cut horizontally into strips.
Kalamata olives, always with the pits.
Well, get ready to make the most delicious traditional Greek salad. You will need these ingredients:
Place your tomatoes, cucumbers, peppers and onions in a large salad bowl.
Add a good handful of the pitted kalamata olives.
Season very lightly with just a small pinch of salt.
Now place the piece of creamy feta cheese gently on the top.
Sprinkle the dried oregano and pour the olive oil.
Serve with crusty bread for dunking.
In fact it is a superfood as it has everything the body needs: lots of vitamins and fibre from the vegetables (tomato, pepper, cucumber and onion), carbohydrates and more fibre from the accompanying bread often used for dunking, good fatty acids from the olive oil and proteins and animal fat from the feta. Flavour and a healthy diet all in one.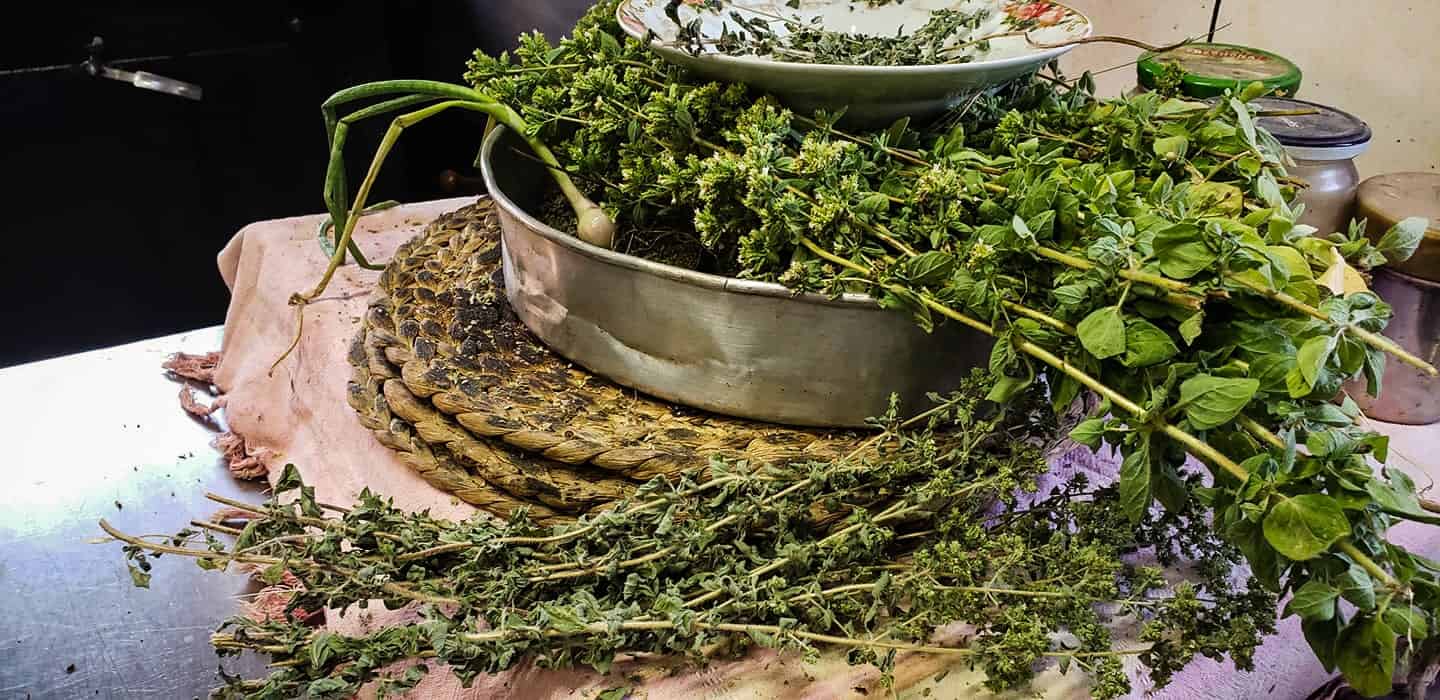 Oh, the bread! There is something irresistible about toasted bread with olive oil and oregano covered in some tzatziki. And even though we know better than to stuff ourselves with bread before the main dishes arrive, it seems like we never learn.
☞ Related: The Traditional Greek Recipes You Need To Try
Gemista is a must-try plate. Summer vegetables filled with rice, parsley and meat (there is a meatless version too), baked in the oven is the ultimate summer food!
Moussaka is the most famous Greek plate! The eggplants that are used, grow naturally in Greece during the summer. The same applies to zucchinis, eggplants stuffed with mince (melitzanes papoutsakia in Greek) and all the seafood!
All the above are perfectly combined with a glass of ouzo or tsipouro with ice!
Yummy healthy recipes and other insights into the Greek people, language and culture are part of the episodes coming up on the new broadcasting series "An A-to-Z- Guide to Greece" podcast show with yours truly as your host and guide!
Yia mas! (Cheers / To our health!)
ChriSOULa