HOW TO SAY YES TO NEW BEGINNINGS
SO YOU CLAIM NEW OPPORTUNITIES FOR GROWTH AND CHANGE
WHILE FEELING REFRESHED AND INVIGORATED WITH
RENEWED ENERGY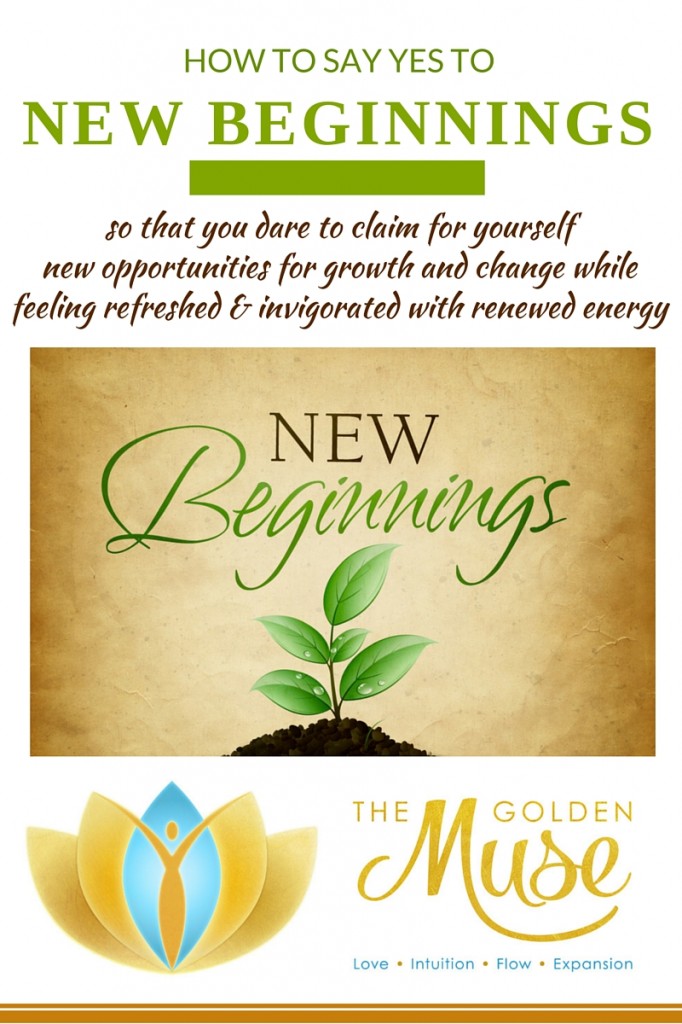 In life, whether it is on a personal level or for work, our main priority is to grow … however, sometimes it can feel like a struggle. Even when you have been working so hard to clear your mind from negative thoughts and your emotional body from past trauma and pain, what is needed is to take some time to clear your physical body from toxins and to use this opportunity to create a new physical reality that looks and feels how you need it to serve you.
Here are some of the questions we shall be exploring in April's 40-Minute Live Holistic MasterCalls (Mondays 7pm – 7.40pm UK Time) to help you vision only your highest potential for a beautiful and healthy you:
How do you want your reality to look and feel from this moment?
What type of body shape do you want?
What levels of energy do you need to have fun and be excited about life again?
What environment would support you the best to live and work in?
One of the things that's really helped me to say yes to new opportunities and make changes is releasing anything that hold me back from making a new spring start through the use and connection with the energy of colour  OLIVE - the colour of Hope, Feminine power and New Beginnings. By feeling supported to become more conscious of what no longer serves me to reach higher and expand more, I understand what I need to focus on in order to actually stretch myself and grow! As a self-employed person, whatever positive change I undergo, it has an immediate impact on the development, nourishment and increase of creative flow of ideas and inspired actions for my business. Colour psychology has been an amazing tool to have – we all need colour in our lives

So in this month's 40 Minute Weekly Mastercalls Chrisoula, The Golden Muse, will introduce you to some of the positive aspects of Colour OLIVE. In the company of people who are naturally curious and educators who bring in their expertise in holistic health, healing and wellbeing, we will explore how to release negative emotions, doubts, anxiety and fear in order to feel empowered and have faith in yourself and in life. OLIVE helps bring balance between your Solar Plexus (Yellow /Joy) and your Heart (Green /Trust). We also discuss how to say Yes to New Beginnings and claim new opportunities for you and for your soul's expansion.
Here is Holistic VideoCast recorded on Monday 4 April 2016 Have a watch below…
"The 6 Earth Elements & New Beginnings"
On Friday 22 April 2016 as part of the LIFE Events Celebration that ChriSOULa hosts in honour of the World Earth Day, she is doing a mini, interactive and experiential Colour workshop "The 6 Earth Elements and New Beginnings" where she's going to dive into more detail on understanding how the six Colour Elementals of the Colour Mirrors System can nourish, balance, energise and support new beginnings AND growth in life:
1.Water (Turquoise), 2. Wood (Olive), 3. Fire (Orange), 4. Earth (Copper), 5. Metal (Gold) and 6. Air (Clear)
AN INTRO TO ESSENTIAL OILS
Each Colour Element Essence contains a blend of active scents of essential oils:
Turquoise: Rose, Geranium, Helichrysum
Olive: Lemongrass, Pine, Rosemary
Orange: Neroli, Jasmine, Ylang-Ylang
Copper: Cinnamon, Bergamot
Gold: Ylang-Ylang, Sweet Orange
Clear: Gardenia, Angelica
With the helpful insights by one of the participating holistic educators and speakers at the LIFE Events Celebration of World Earth Day, you will be able to experience yourself each of the essential oils found in the earth elemental spritzers by spraying, smelling and connecting with their uplifting, empowering, soothing and nurturing energy. check it out here >>
— the GIVEAWAY —
Comment to WIN a FREE one-to-one 60-minute Colour Energy Reading 
One lucky winner will win a FREE Colour Energy Reading! This offer is open to current participants too

To Be Entered to Win: Leave a comment in the Facebook Group (if you are not a member yet, just ask to join) and let us know whether you dare to claim for yourself a new beginning or what helps you to stay focused on growth?
See you on the calls!
ChriSOULa xxx